About 1,800 fans responded to Anime!Anime!'s poll on which manga series they want to be animated. The poll was held during February 3 until 8, 2015. The criteria is that the manga series should have at least three compiled manga volumes and that they haven't been given an anime adaptation.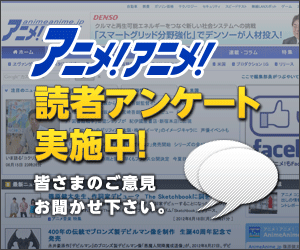 Here are the results:
10. Soul Catcher(S) by Hideo Shinkai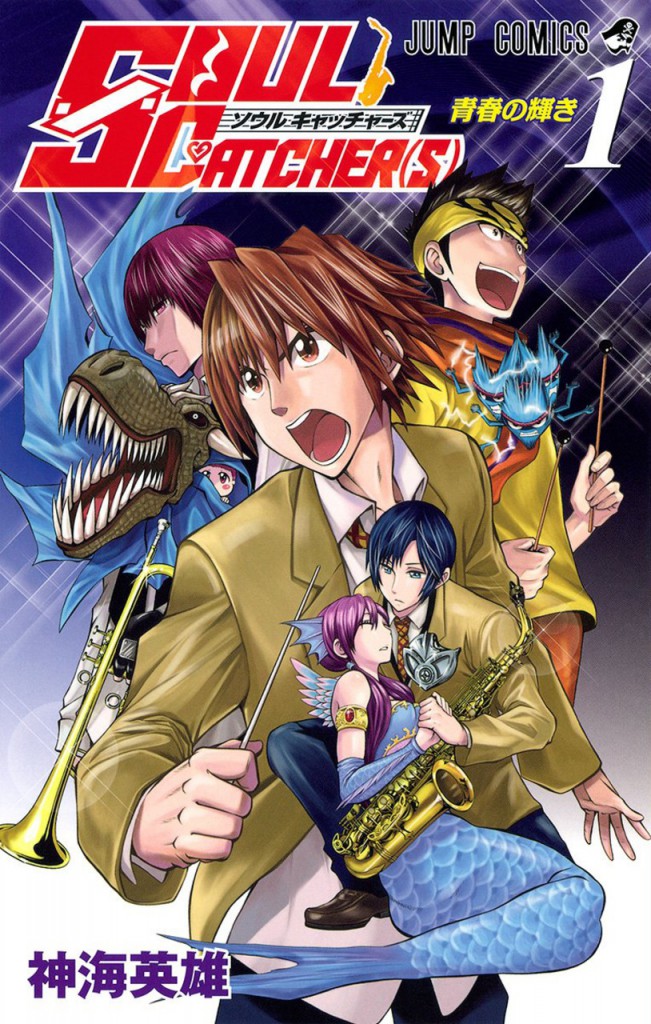 Published: May 13, 2013
Genres: Action, Drama, School, Shounen
Current # of Volumes: 7 (latest volume was sold on November 4, 2014)
Magazine: Shueisha's Shounen Jump NEXT!
Synopsis:
Shota Kamine is a boy who could "see" other people's hearts. With this power, he tries to use it for the good of people, but nothing ever goes right. Not being able to sought out the meaning behind the power of his eyes, he becomes discouraged and loses all hope.

While then, on the school rooftop he meets a boy, Hibiki Tokisaka, and gets his own heart grasped by the sound of his saxophone!! Kamine who became interested with Hibiki, goes and visits the brass band's concert. There, Kamine witnesses Hibiki's performance shaking up and gripping the people's hearts.

Hibiki, who had overcome what Kamine thought could never happen and not possible for him to even do, Kamine approaches him to talk about it, but to find out Hibiki too carry a dark past he cannot tell others. Kamine finds out his secret and he…
9. Amaama to Inazuma by Gido Amagakure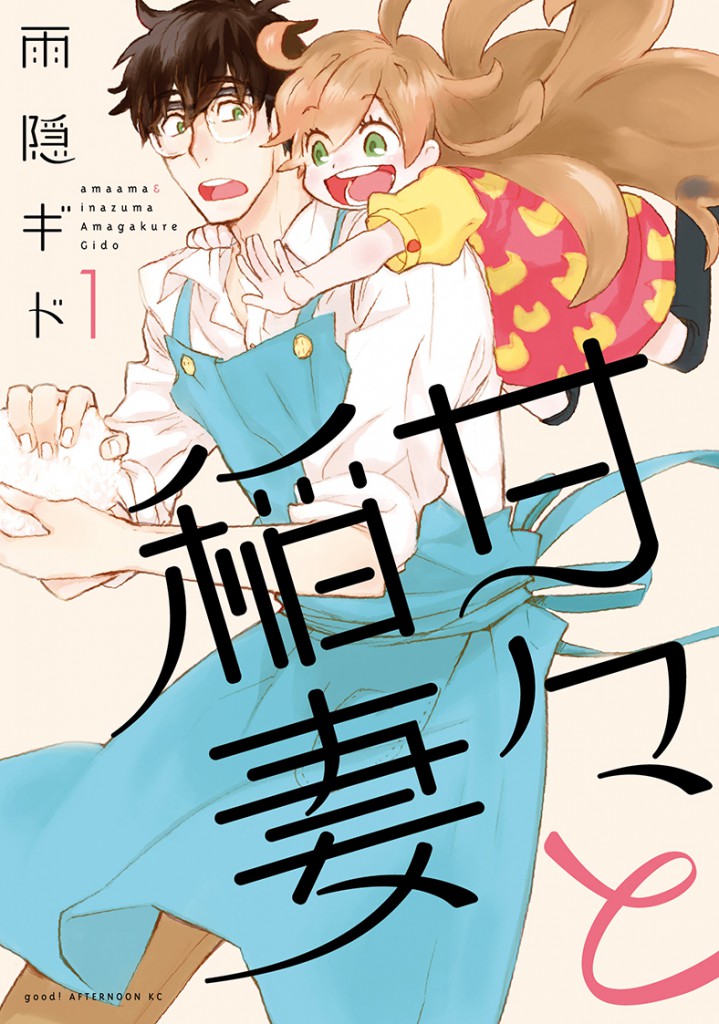 English Title: Double-Sweet and Flash of Lightning
Published: February 7, 2013
Genres: Slice of Life, Seinen
Current # of Volumes: 3 (4th volume will be released on March 6, 2015)
Magazine: Kodansha's good! Afternoon
Synopsis:
Inudzuka is a teacher who has been caring on his own for his little daughter, Tsumugi, since his wife's death. He's no good at cooking, so they've been eating packaged meals from the convenience store. A series of events lead him one evening to a restaurant run by the mother of one of his students, Kotori. Her mother isn't there, but Kotori does her best to feed them both. It turns out that Kotori is often alone, since her parents are divorced and her mother is frequently not around. The three of them begin to meet and cook tasty food together.
8. Yandere Kanojo by Shinobi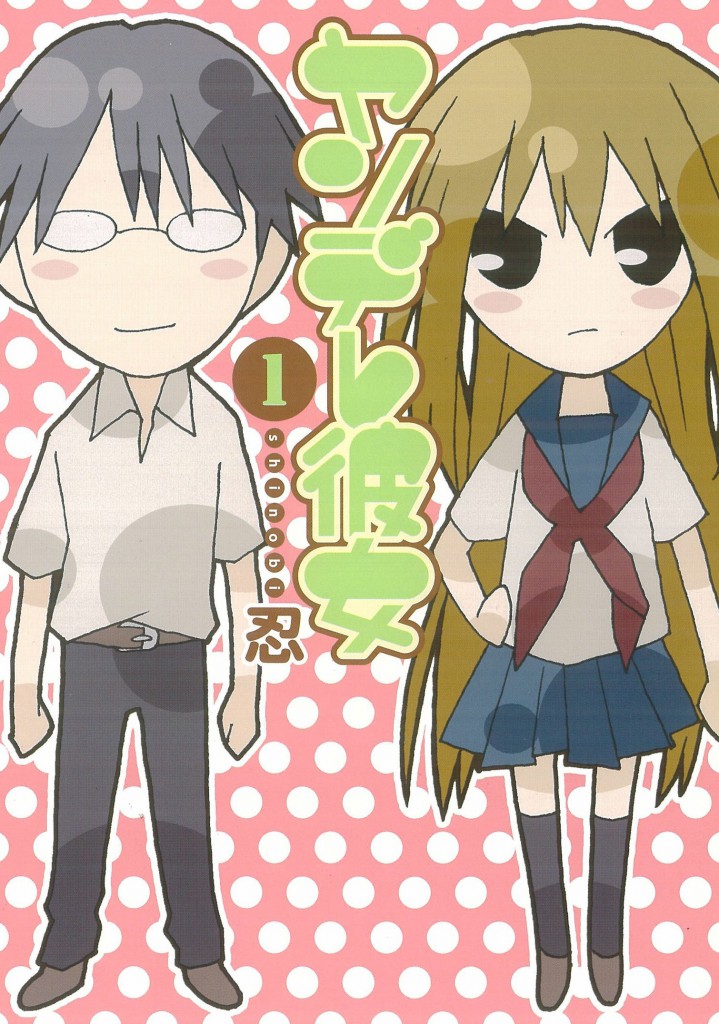 English Title: Yandere Girlfriend
Published: April 16, 2009
Genres: Comedy, Romance, School, Shounen
Current # of Volumes: 15 (latest volume was sold on December 22, 2014)
Magazine: Square Enix's Gangan Joker
Synopsis:
Tanaka Manabu is a geeky student, on the way to school he meets a girl carrying a bloody bat. That girl is Ryuuzaki Reina, leader of the school's female delinquents. It's love at first sight. A gag manga (with a combination of 4-koma and normal page) about having a yandere girlfriend.
7. Oresama Teacher by Izumi Tsubaki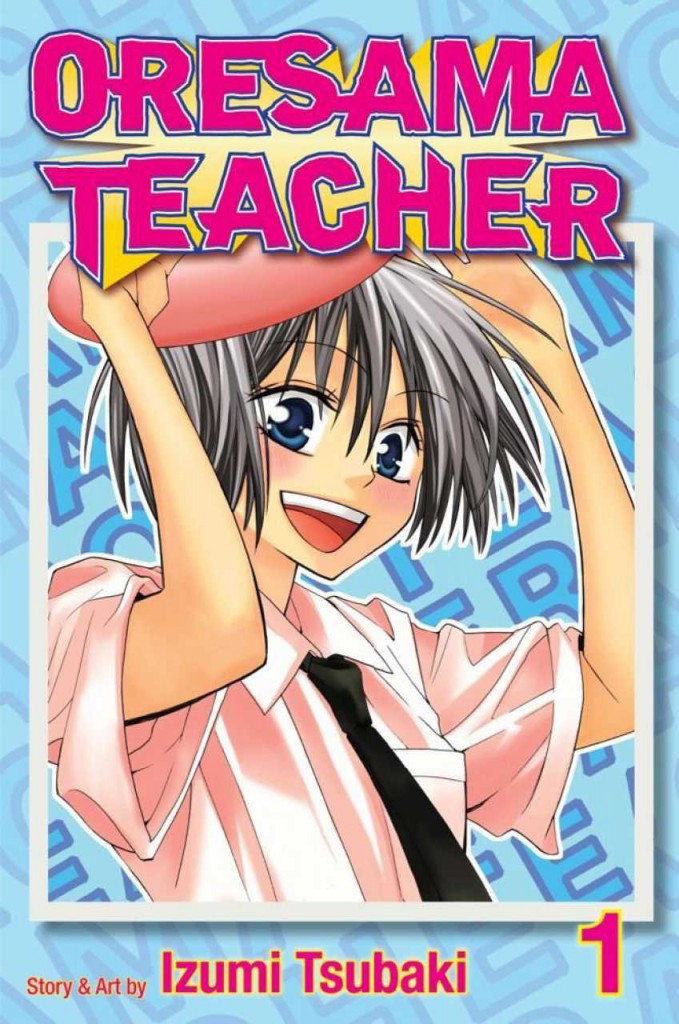 English Title: Great Teacher of Mine
Published: July 5, 2007
Genres: Comedy, School, Shoujo
Current # of Volumes: 19 (latest volume was sold on October 20, 2014)
Magazine: Hakuensha's Hana to Yume
English Publisher: Viz Media's Shojo Beat (currently has 18 volumes)
Synopsis:
Kurosaki Mafuyu was a juvenile delinquent and head of her gang before her subsequent arrest got her expelled from high school. Now that she's transferred to a new high school, she's determined to become an "ultra-shiny, super feminine high school student." But with a new friend like Hayasaka-kun and a homeroom teacher like Saeki Takaomi (who may be more than he seems), will Mafuyu really be able to live a girly-girl high school life!?
6. Nijiiro Days by Minami Mizuno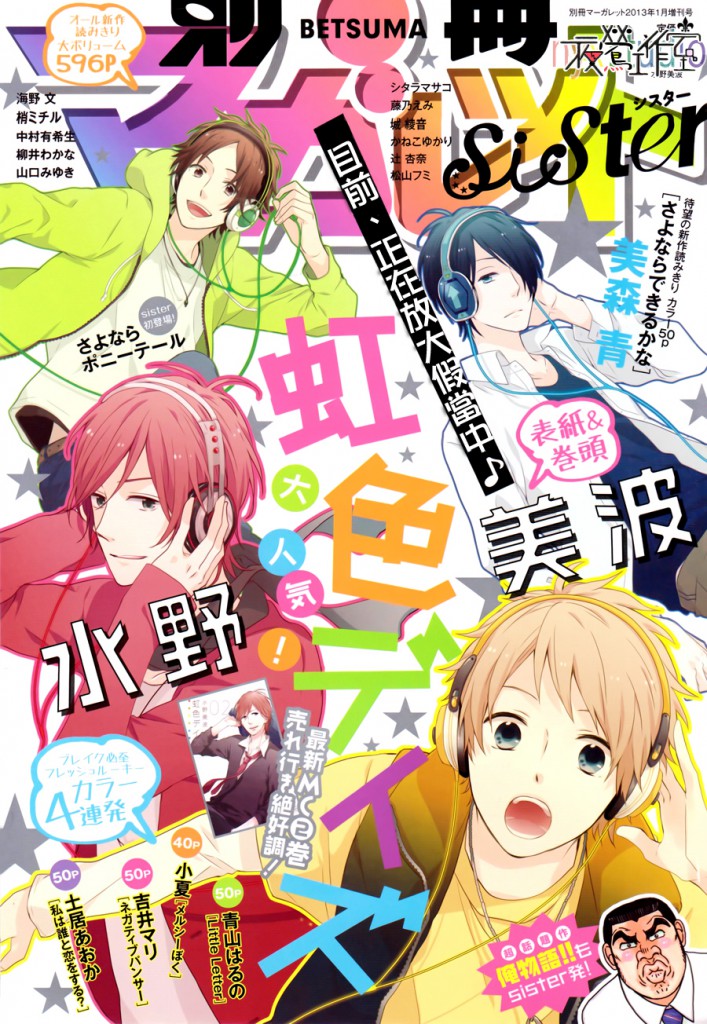 English Title: Rainbow Days
Published: January 13, 2012
Genres: Comedy, Shoujo, Slice of Life
Current # of Volumes: 8 (latest volume was sold on January 28, 2015)
Magazine: Shueisha's Bessatsu Margaret
Synopsis:
There's Na-chan, who's bullying, and on the other side Mattsun who's popular. There's also Megumi-chan who's a sadist and Tsuyobon who's an anime otaku. And then those four are interweaving with both of their year and that's the beginning of silly and thrilling love stories.

But on Christmas Eve, the heartbroken Nacchan met someone who has on a Santa uniform?!
5. Drifters by Kouta Hirano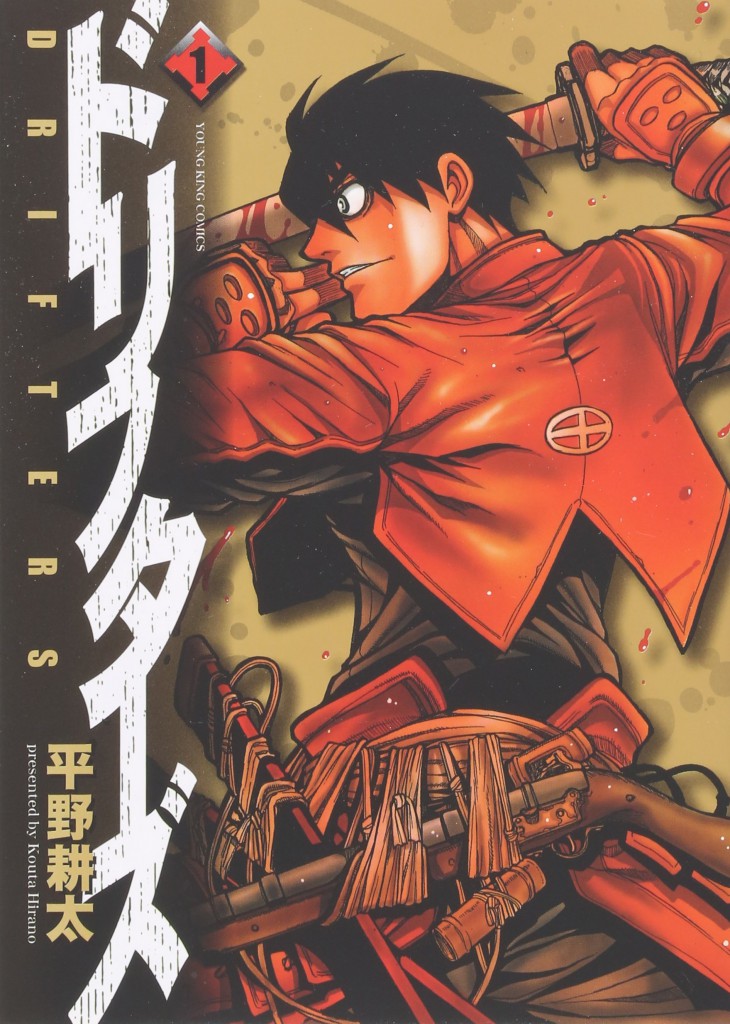 Published: April 30, 2009
Genres: Action, Adventure, Comedy, Fantasy, Historical, Samurai, Seinen
Current # of Volumes: 4 (latest volume was sold on October 28, 2015)
Magazine: Shonengahosha's Young King Ours
English Publisher: Dark Horse Comics (currently has 3 volumes)
Synopsis:
Shimazu Toyohisa, whilst involved at the Battle of Sekigahara, manages to mortally wound Ii Naomasa, but is critically wounded in the process. As he walks from the field broken and bleeding, Toyohisa finds himself transported to a corridor of doors, where a bespectacled man at a desk waits for him. This man, Murasaki, sends Toyohisa into the nearest door where he wakes up in another world. There, Toyohisa meets other great warriors like him who have been transported as well, to be part of a group known as "Drifters."
4. 3-gatsu no Lion by Chika Umino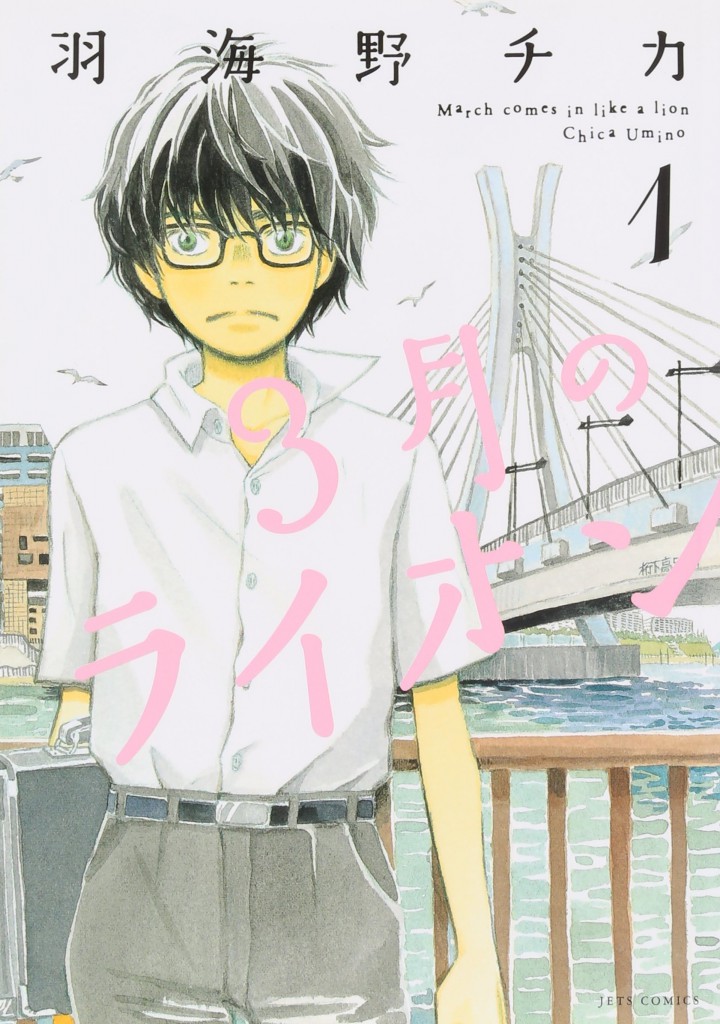 English Title: March comes in like a lion
Published: July 13, 2007
Genres: Drama, Game, Slice of Life, Seinen
Current # of Volumes: 10 (latest volume was sold on November 28, 2014)
Magazine: Hakusensha's Young Animal
Notes: Had a music adaptation
Synopsis:
The protagonist is Rei, a 17-year-old shogi player. He lives by himself, not having a family, and does not go to school and has scarcely any friends. Among his acquaintances is a family, which consists of a young woman, Akari, and two young girls, Momo and Hinata, and who also keep a numerous number of cats.
3. Yotsuba&! by Kiyohiko Azuma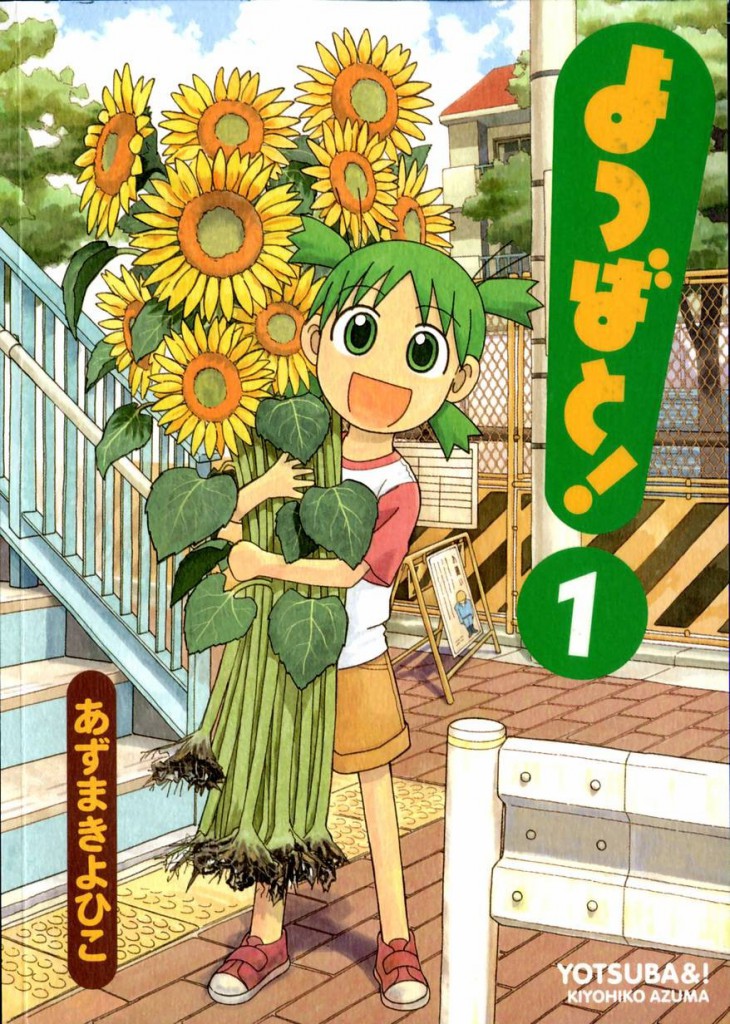 English Title: Yotsuba and !
Published: March 21, 2003
Genres: Comedy, Slice of Life, Seinen
Current # of Volumes: 12 (latest volume was sold on March 9, 2013)
Magazine: MediaWorks' Dengeki Daioh
English Publisher: Yen Press (currently has 12 volumes)
Synopsis:
Yotsuba's daily life is full of adventure. She is energetic, curious, and a bit odd—odd enough to be called strange by her father as well as ignorant of many things that even a five-year-old should know. Because of this, the most ordinary experience can become an adventure for her. As the days progress, she makes new friends and shows those around her that every day can be enjoyable.
2. One Punch-Man by ONE and Yuusuke Murata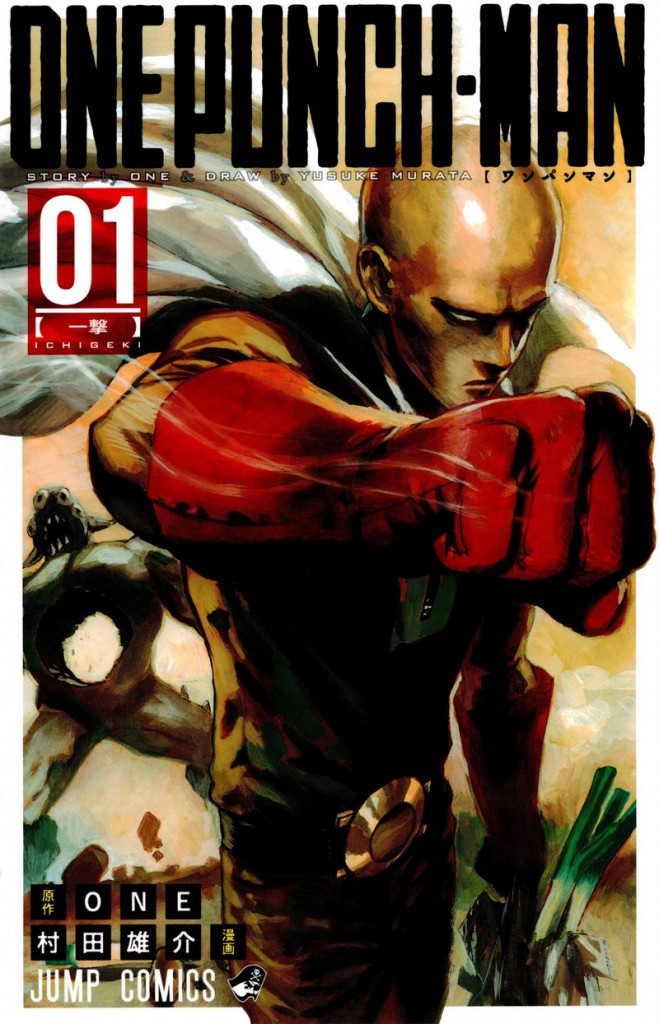 Published: June 14, 2012
Genres: Action, Comedy, Fantasy, Sci-Fi, Supernatural, Seinen
Current # of Volumes: 7 (latest volume was sold on December 9, 2014)
Magazine: Shueisha's Tonari no Young Jump
English Publisher: Viz Media (currently has 5 volumes)
Synopsis:
In this new action-comedy, everything about a young man named Saitama screams "AVERAGE," from his lifeless expression, to his bald head, to his unimpressive physique. However, this average-looking fellow doesn't have your average problem… He's actually a superhero that's looking for tough opponents! The problem is, every time he finds a promising candidate he beats the snot out of them in one punch. Can Saitama finally find an evil villain strong enough to challenge him? Follow Saitama through his hilarious romps as he searches for new bad guys to challenge!
1. Sakamoto desu ga? by Nami Sano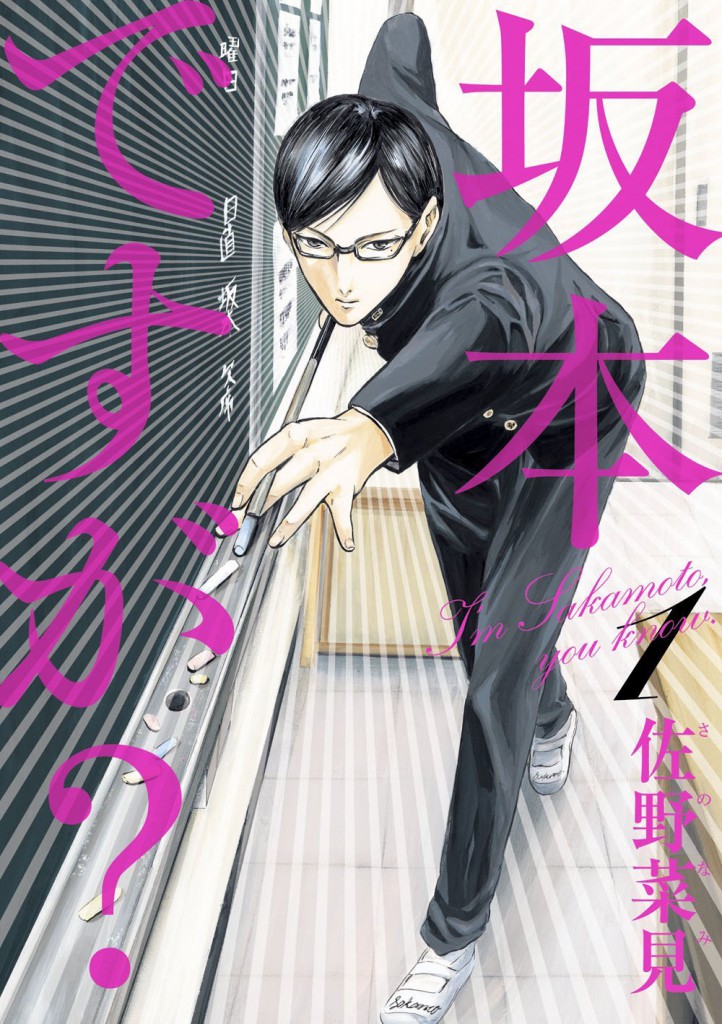 English Title: Haven't You Heard? I'm Sakamoto
Published: August 11, 2011
Genres: Comedy, School, Seinen
Current # of Volumes: 3 (latest volume was sold on December 26, 2014)
Magazine: Enterbrain's Fellows!
English Publisher: Seven Seas Entertainment (volume 1 will be released on August 2015)
Synopsis:
First year high school student Sakamoto isn't just cool, he's the coolest! Almost immediately after starting school, he began attracting everyone's attention. The girls love him, and most of the boys resent him. There's even a boy in the class who works as a model, but who is constantly upstaged by Sakamoto! No matter what tricks the other boys try to play on him, Sakamoto always manages to foil them with ease and grace. Though Sakamoto may seem cool and aloof, he helps others when asked, such as in the case of the boy in his class who was being constantly bullied. No matter what difficulties Sakamoto encounters, he moves through his high school life with confidence and class!
Which of these manga series would you most like to be animated?
Source – Anime!Anime!