Just as soon as Io Sakisaka (Strobe Edge, Watashi no Koibito) will be finishing her romantic-drama, shoujo manga series, Ao Haru Ride, on Friday, February 13, 2015, the March issue of Shueisha's Bessatsu Margaret magazine will announce on the same day that the manga artist will be starting a new series. The new series will launch in the July issue of the magazine which will be released on June 13, 2015.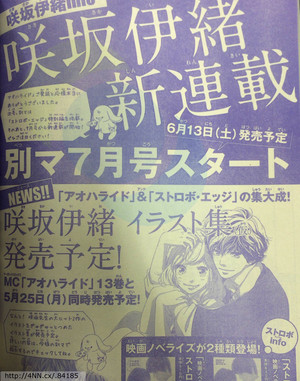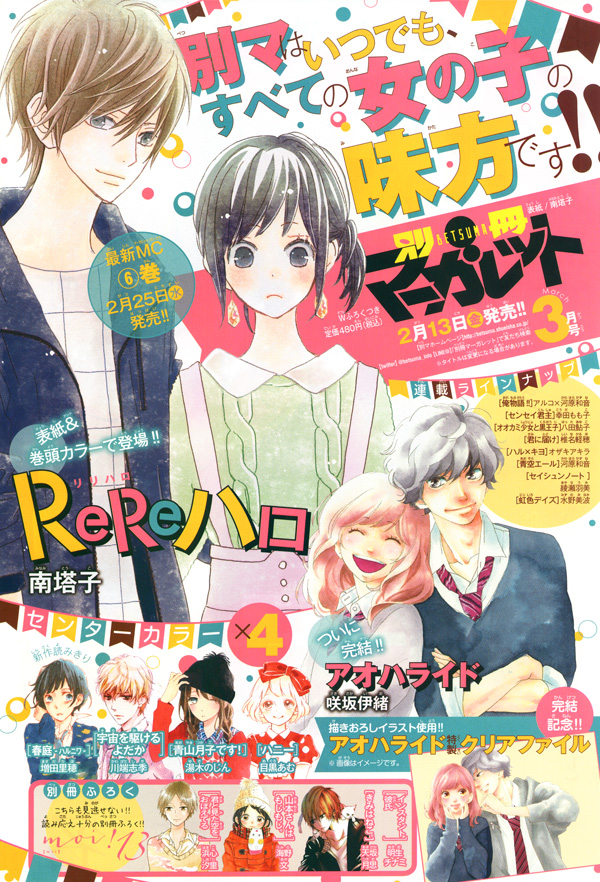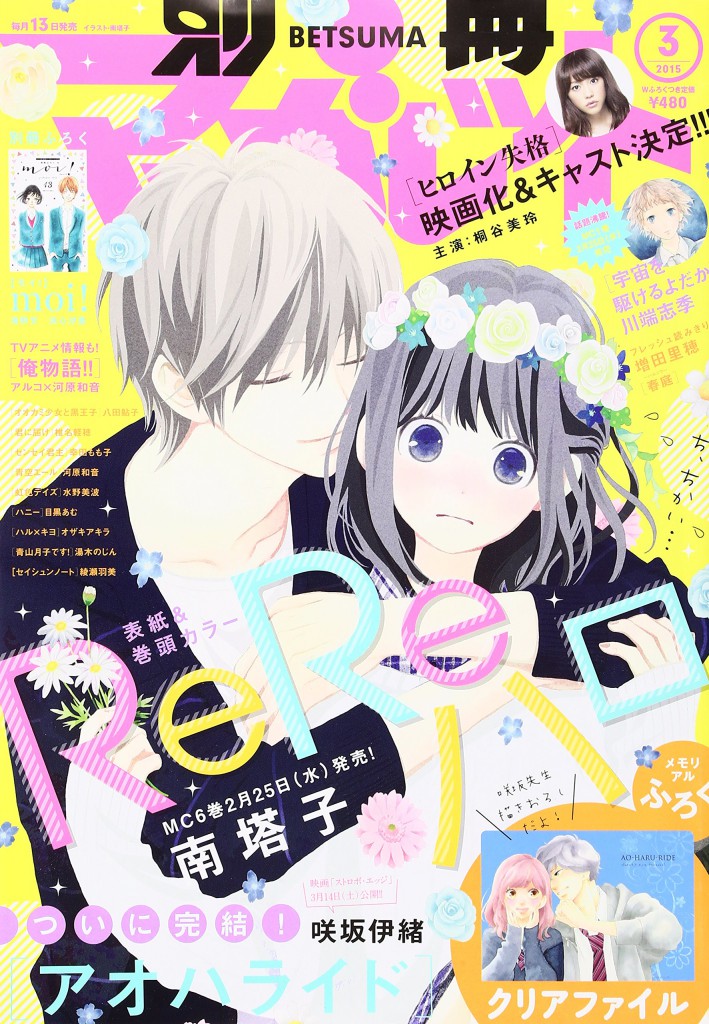 The magazine will also publish an illustration collection for the manga artist on May 25. It will feature some illustrations from Ao Haru Ride and Strobe Edge.
Sakisaka began publishing Ao Haru Ride under Shueisha's Margaret Comics label on January 13, 2011. As of December 12, 2014, there are currently 12 compiled manga volumes published. The tenth compiled volume of the manga includes a Drama CD bundle. Volumes 11 and 12 have an original anime DVD included. The 13th and final volume of the manga will be released on May 25,  same day as the release of Sakisaka's featured illustrations.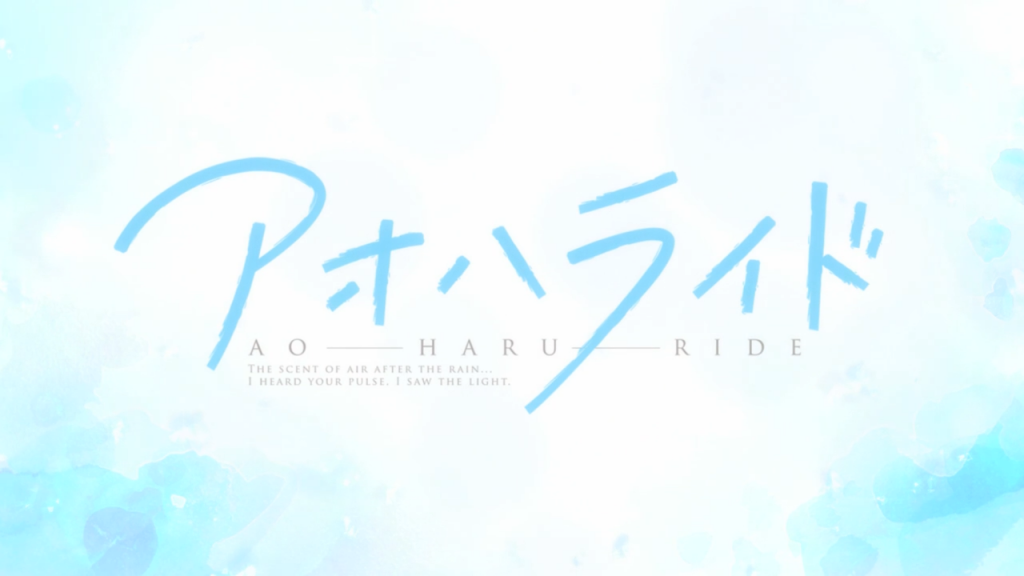 Synopsis of Ao Haru Ride from Haruhichan:
Yoshioka Futaba has a few reasons why she wants to "reset" her image and life as a new high school student. Because she's cute, she was ostracized by her female friends in junior high, and because of a misunderstanding, she couldn't get her feeling across to the one boy she has ever liked, Tanaka-kun.

Now in high school, she is determined to be as unladylike as possible so that her friends won't be jealous of her. While living her life this way contentedly, she meets Tanaka-kun again, but he now goes under the name of Mabuchi Kou. He tells her that he felt the same way as she did when they were younger, but now things can never be the same again. Will Futaba be able to continue her love that never even started from three years ago?
Source – ANN