Mechs, slick animation and naked transformation sequences – Aquarion Logos' OP has it all. "Yamaidare darlin'" by May'n is the track used for this opening, and it does its job well when comes to supplementing the gorgeous visuals of the opening as it goes through its series of showing off CGI technology, naked girls during their suit up sequence and awesome mecha shots.
An upbeat track for a beautiful animation – check it out right here in high definition!
http://www.dailymotion.com/video/x2wcu75
"Je t'aime Communication" by Haruka Chisuga is the title of the ED track – French for "I love you, communication", the track is a cheery song that works well with the animation – a uniquely done sequence that holds its name up well. See what I mean by clicking play on the video below!
http://www.dailymotion.com/video/x2wcuzw
Anime visual: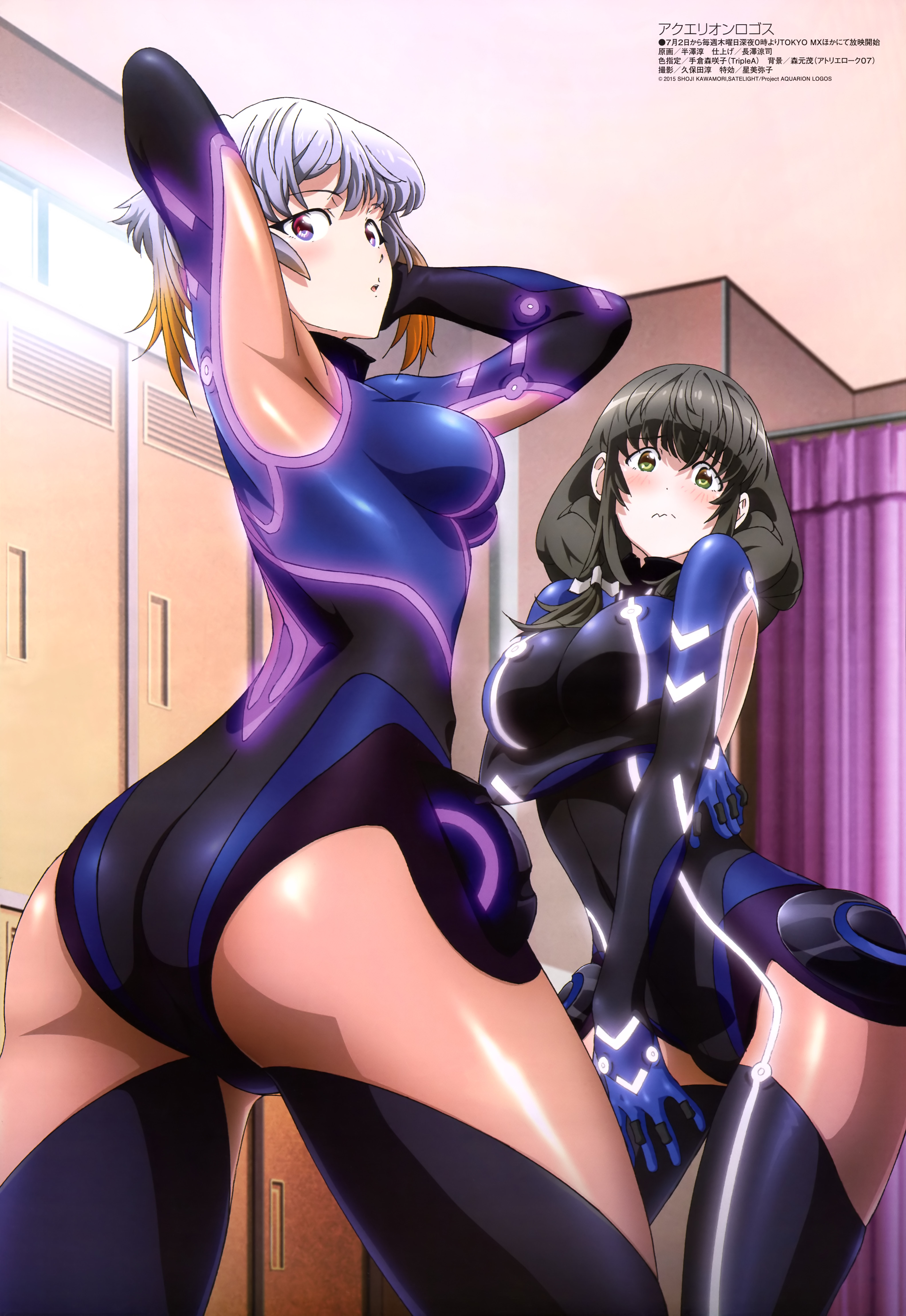 Aquarion Logos is an anime series produced by Satelight, and the third in the Aquarion franchise, after Genesis of Aquarion and Aquarion Evol, celebrating its 10th anniversary. The series is directed by Eiichi Sato, with character designs by Takeshi Mamezuka. The series' opening theme will be composed by Yoko Kanno and performed by May'n. The series will begin airing in July 2015.