The popular artist Akitaka Mika returns with more The Melancholy Of Haruhi Suzumiya art in her newest picture of Asakura Ryoko in August's Nyantype. Akitaka has previously drawn art for the series  including her picture of Yuki Nagato with angel wings. Akitaka is currently on the animation staff for Satelight, and is known for his designs featured in Mecha anime such as the famous Mobile Suit Gundam series, Toaru Majutsu no Index: Endymion no Kiseki and Martian Successor Nadesico.
While her art of Yuki includes angel wings, Ryoko's features purple mecha gear, potentially alluding to the contrast of Yuki and Ryoko in the original The Melancholy of Haruhi Suzumiya series. While the original relationship between the two in the primary timeline is displayed in the anime as rivals, The Disappearance Of Haruhi Suzumiya & The Disappearance Of Nagato Yuki-Chan show a more protective and soft side of Ryoko's relationship with Yuki.
August's Nyantype can be purchased here and you can view the posters that came in this issue here.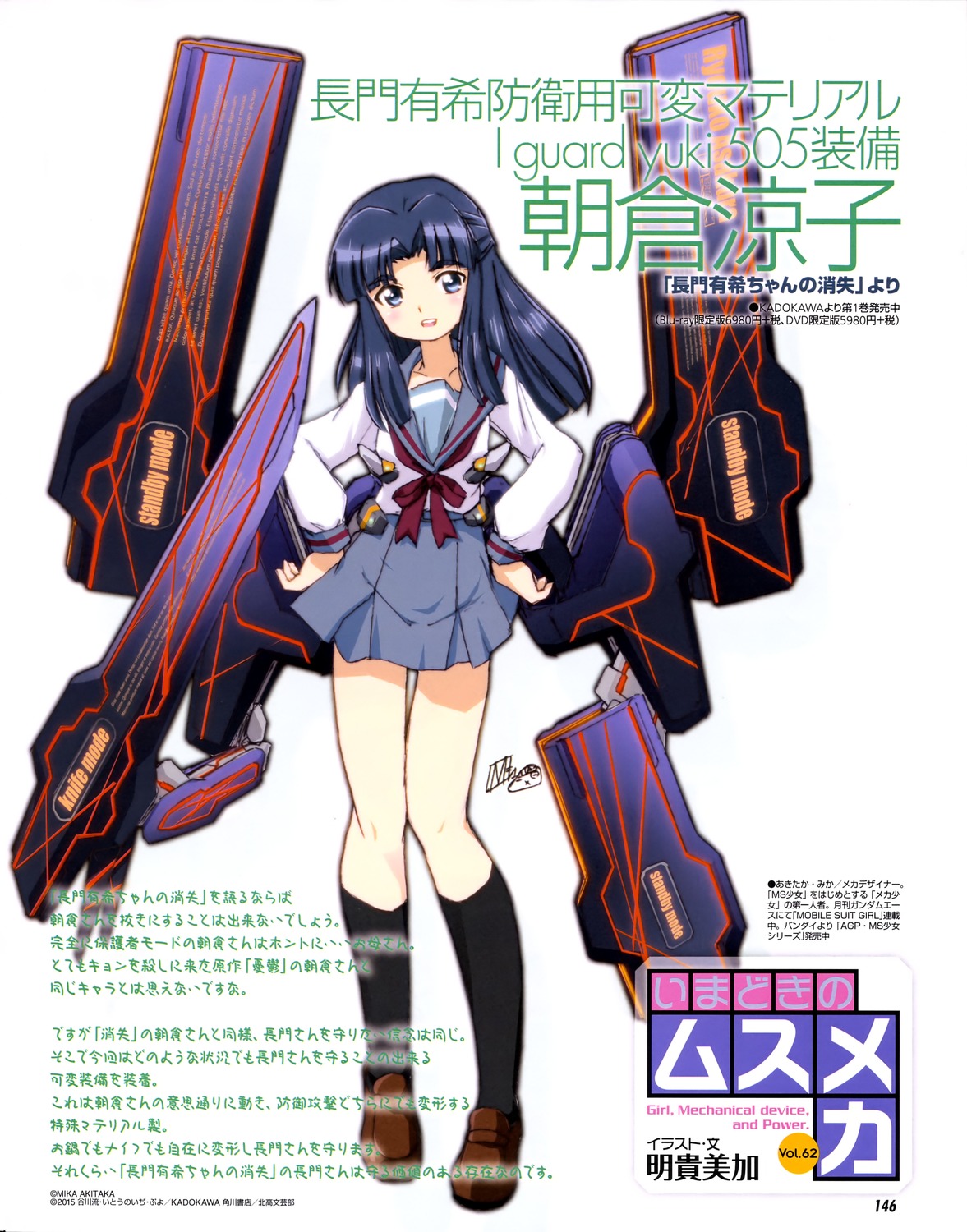 Source – Nyantype