Today during Washington D.C.'s Katsucon 2016, Vertical Inc. has announced (a sister publishing company of Kodansha Comics) that Nisio Isin's (Medaka Box) Bakemonogatari light novel, Ryou Yasuhachi's (Tartaros Gekijou) Shinazu no Ryouken manga, Junji Ito's (Uzumaki) Youkai Kyoushitsu and Tsutomu Nihei's (Sidonia no Kishi) Blame! has been licensed in English.
The first announced license is Yasuhachi's Shinazu no Ryouken (Immortal Hounds) action-romance, mature manga. The manga has been publishing since July 13, 2013 under Enterbrain's Harta magazine. It has 3 compiled manga volumes published. The latest volume was shipped on August 12, 2015.
The English manga volume will be released sometime on July 2016.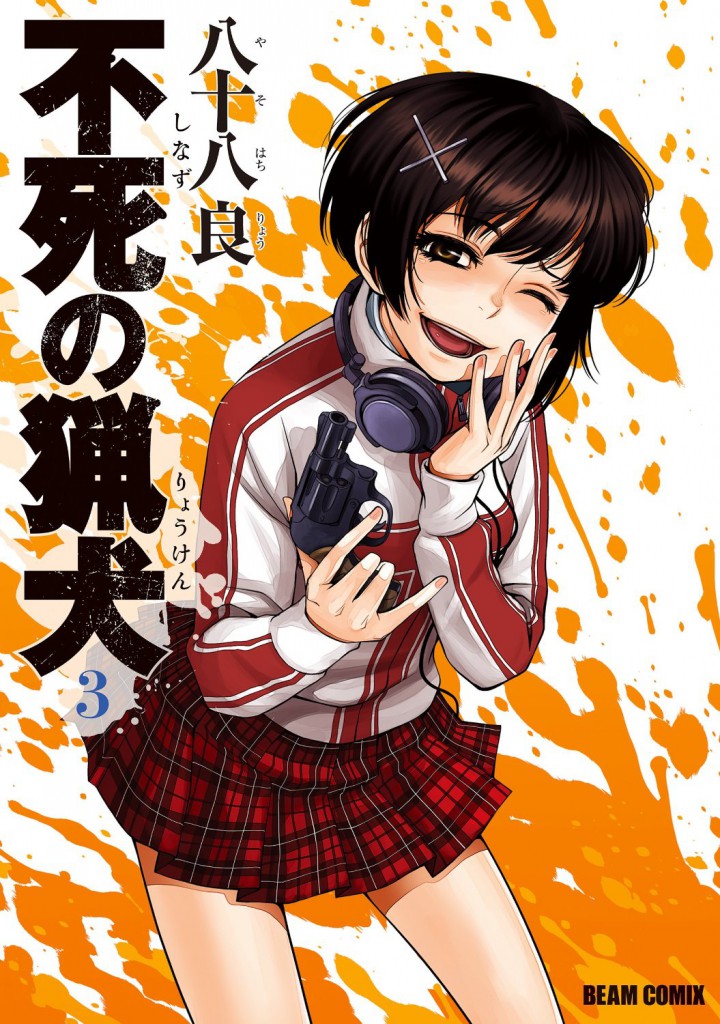 Shinazu no Ryoukan synopsis from MAL:
Kenzaki Shin'ichi is leader of the Anti-Vector Task Squad. He's in charge of hunting down Vectors, humans that carry with them the deadly Resurrection Deficiency Syndrome, a disease that can keep someone from resurrecting when they die.
Junji Ito's manga collection Youkai Kyoushitsu (Dissolving Classroom) has been announced second. It has been published from March 18, 2013 to June 16, 2014 under Akita Shoten's motto! magazine. The manga has only one volume.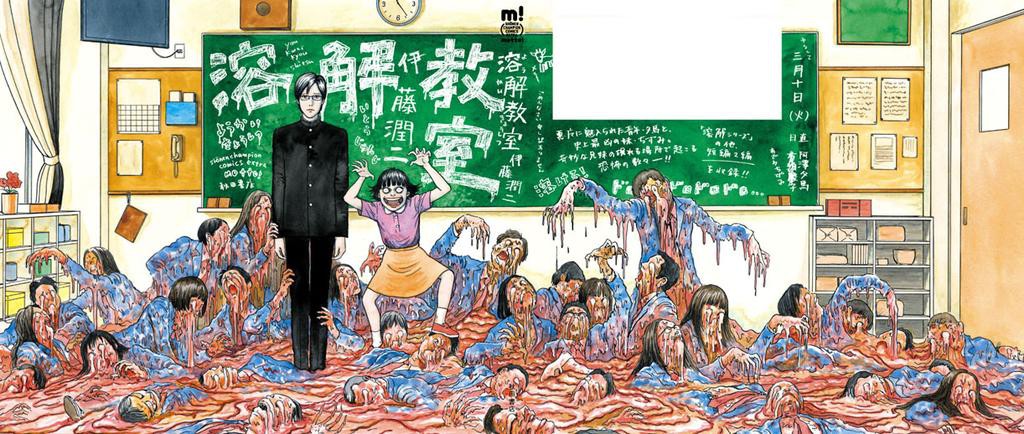 Synopsis of Youkai Kyoushitsu by MAL:
A new student called Yuma Azeri has transferred to Keiko's school. Azeri repeatedly, profusely apologizes to everybody around him, and is soon targeted by bullies. Meanwhile, reports have emerged of the outbreak of a mysterious disease…
The third announcement was a surprise for the fans of Blame! manga. A 10-volume, 66-chapter horror, seinen manga was previously published by Tokyopop from August 9, 2005 to November 6, 2007.
This rescue license is announced to be an 18-inch tall book.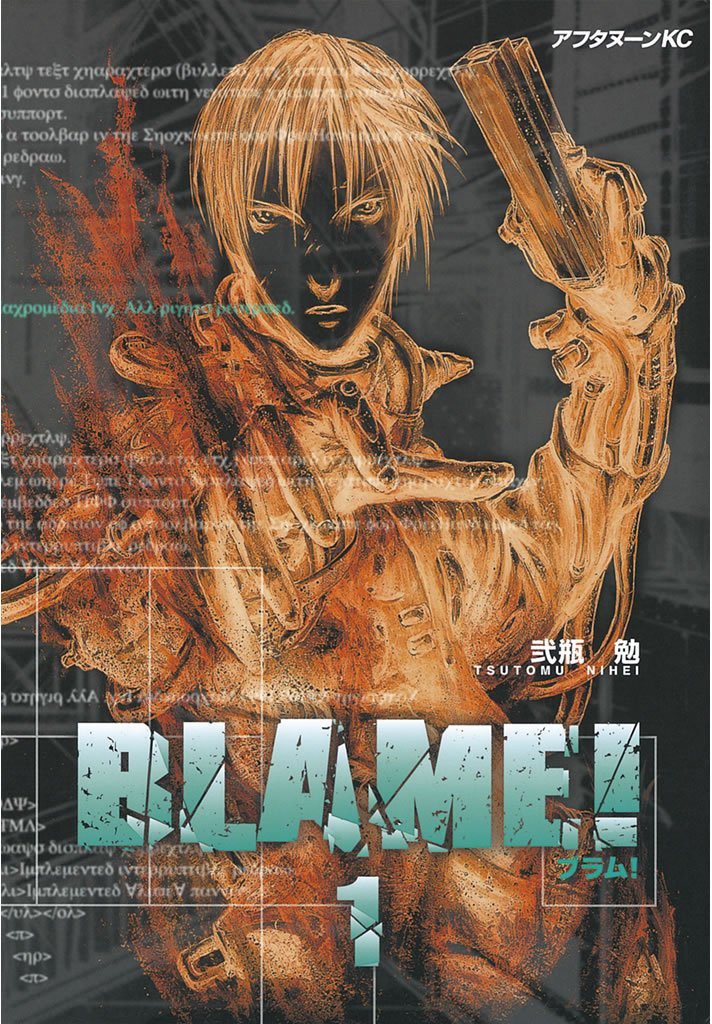 Synopsis of Blame! from MAL:
Killy is a man of few words. He wanders, seemingly endlessly, through a lonely, gargantuan labyrinth of concrete and steel, fighting off cyborgs and other futuristic nightmares, searching only for something called Net Terminal Genes. And he has a very powerful gun, which he uses without hesitation whenever anything resembling danger rears its ugly head.

Who is this quiet, violent, determined man and what are these Genes he seeks? The small communities he finds tucked into the crevices of this towering, dystopic ruin hardly give him leads on his treasure, driving him to find larger enclaves of civilization where people can reveal more about the world he lives in and the quarry he seeks.
After the success of Kizumonogatari, the fourth and final acquisition goes to Nisio Isin's Bakemonogatari light novel. The light novel is a part of the Monogatari Series: First Season collection, being the first and second volumes.
Vertical plans to release Bakemonogatari in three compiled volumes.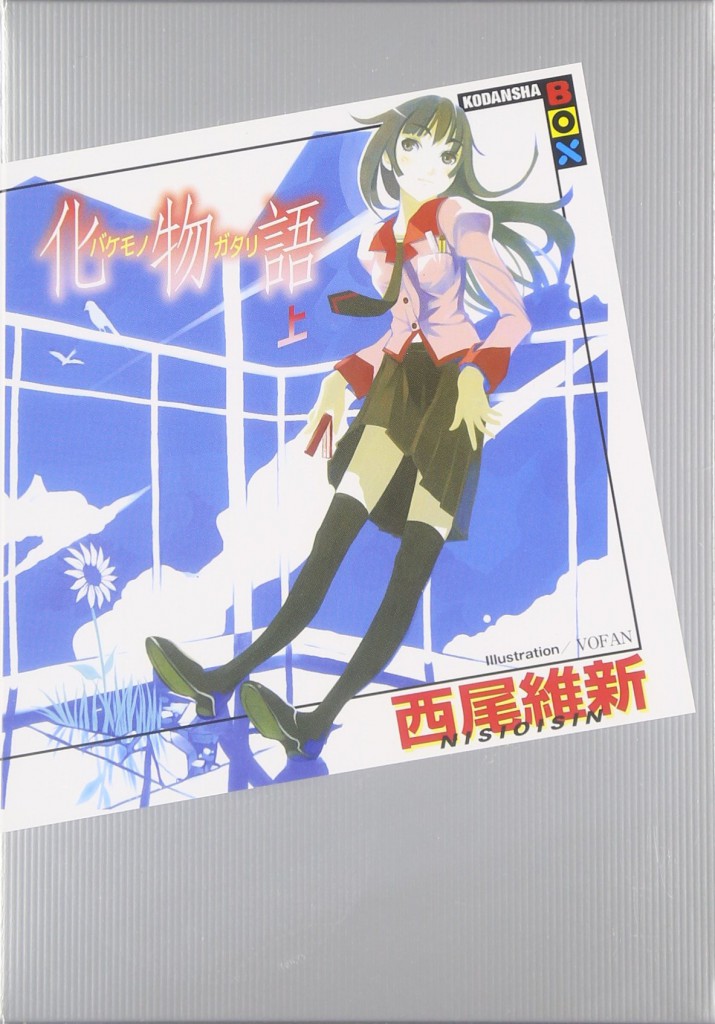 Koyomi Araragi, a third year high school student who is almost human again after briefly becoming a vampire. One day, a classmate named Hitagi Senjougahara, who infamously never talks to anyone, falls down the stairs into Koyomi's arms. He discovers that Hitagi weighs next to nothing, in defiance of physics. Despite being threatened by her, Koyomi offers his help, and introduces her to Meme Oshino, a middle-aged homeless man who helped him stop being a vampire.
More information including release dates and formats will be included in this article as soon as we receive it.