The official website of anime adaptation of Satsuki Yoshino's Handa-kun manga has revealed the upcoming TV anime will air on July 8th. In addition the main cast has been revealed, which includes new VAs; the staff and the first promotional video were also revealed.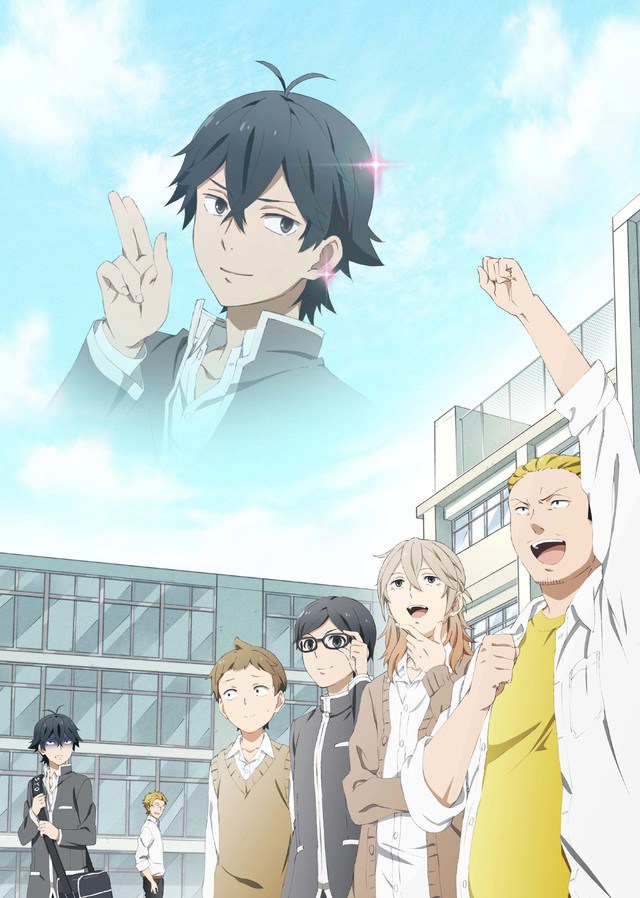 The Handa-kun manga is a spin-off prequel series to the Barakamon manga that follows Sei Handa. The TV anime adaptation will start its broadcast on TBS on Friday, July 8th at 1:58am JST. The anime will also air on CBC at 2:54am JST, with a broadcast on MBS on the 9th at 3:10am JST and on BS-TBS on the 10th at 1:00am JST.
The main cast of the anime has been revealed, which reveals that Daisuke Ono (Sebastian Michaelis from Black Butler) will not return to voice Sei Handa. The new cast includes:
The production staff of the anime was also revealed and consists of:
Director: Yoshitaka Koyama (Noramimi, Miami Guns)
Series Composer: Michiko Yokote (xxxHOLiC, Prison School)
Anime Character Designer: Mayuko Matsumoto (Gingitsune, Kantai Collection: KanColle)
Art Director: Kaori Kikuna (Mahou Shoujo Madoka Magica and Fate/kaleid liner Prisma☆Illya Background Artist)
Music Composer: Ken Itou (Debut Role)
Animation Studio: Diomedea (Shinryaku! Ika Musume, Mondaiji-tachi ga Isekai kara Kuru Sou Desu yo?)
Here is the anime's first promotional video:
Handa-kun is a comedy, slice of life manga written and illustrated by Satsuki Yoshino. The series is a prequel spin-off series to Yoshino's 2009 Barakamon manga. Handa-kun began in late 2013 being published by Square Enix's Monthly Shonen Gangan magazine, where a total of 5 compiled volumes have been released. The parent manga, Barakamon, was adapted into a TV anime series in the Summer 2014 anime season, directed by Masaki Tachibana (.hack//Quantum, Tokyo Magnitude 8.0) and produced by Kinema Citrus (Black Bullet, Tokyo Magnitude 8.0).
Here is the series synopsis from MAL:
Seishuu Handa is everything a high school boy could hope to be: handsome, smart, and a calligraphy genius. Though he is revered by the whole school, Handa is completely unaware of his popularity. Much to his best friend Takao Kawafuji's amusement, Handa is convinced that the admiration of his classmates is actually bullying. Unfortunately for him, every action he takes in order to avoid being "bullied" results in another student, be they model or delinquent, joining the ranks of the Handa worshippers.

Handa-kun illustrates the hilarious high school days of the young calligrapher and his ever-growing fanbase, even though all he wants is a quiet life.
The Handa-kun TV anime will air every Friday at 1:58am JST on TBS starting from July 8th, during the Summer 2016 anime season. Additional information about the anime will be revealed soon.
You can visit the anime's website here: http://www.tbs.co.jp/anime/handaanime/
And follow their Twitter: @handaanime