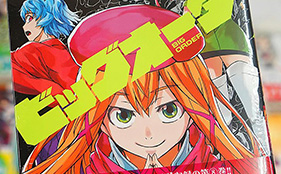 The wraparound jacket band on the eighth compiled volume of Sakae Esuno's Big Order manga will be revealing on Monday that the manga is inspiring a TV anime series that will premiere in spring 2016.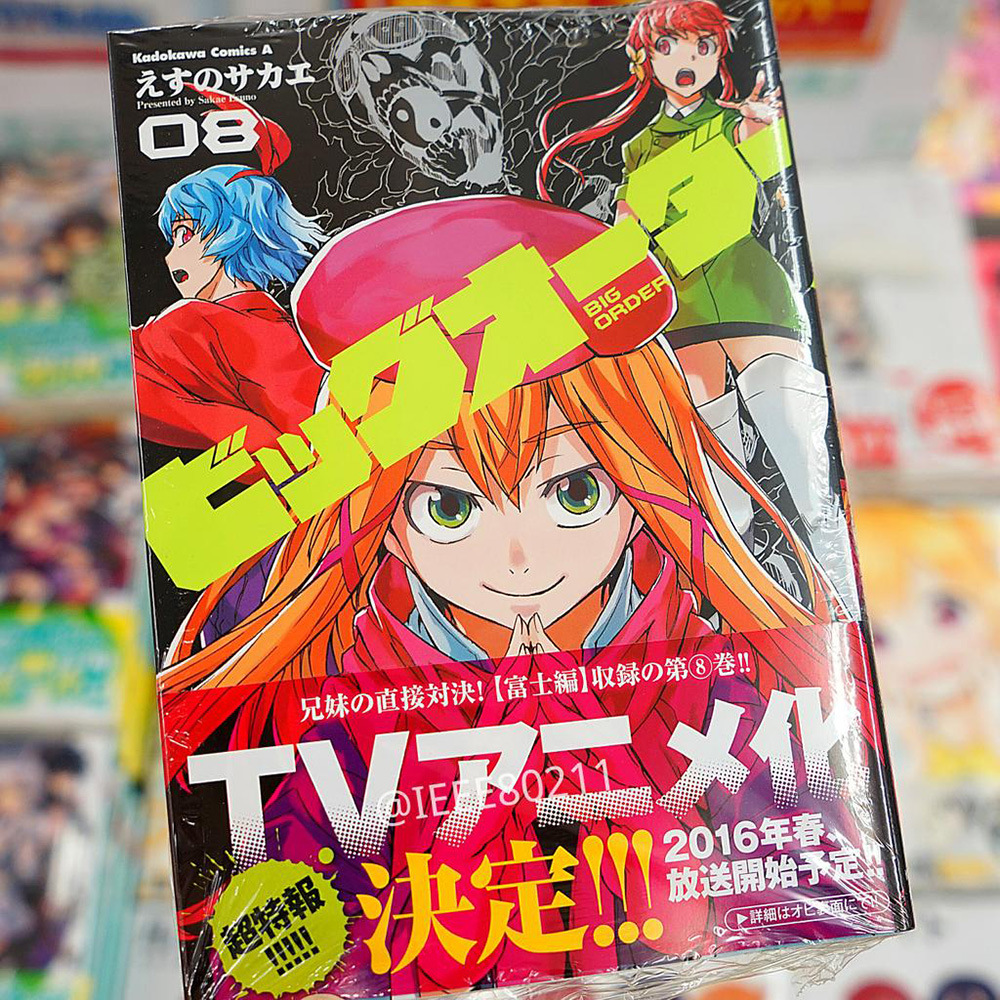 The main cast and staff were also revealed, which will be returning from the OVA adaptation that was released last year. The main cast for the OVA and the upcoming TV anime includes:
Masakazu Morita (Ichigo Kurosaki in Bleach) will voice Eiji Hoshimiya
Shiori Mikami (Akari Akaza in YuruYuri) as Rin Kurenai
Azusa Tadokoro (Fino Bloodstone in Yuushibu) voices Iyo
Misaki Kuno (Kate Hoshimiya from Sekai Seifuku: Bouryaku no Zvezda) is voicing Sena Hoshimiya
Mari Misaki (First Major Role) will be voicing Daisy
Satoshi Tsuruoka (Caster in Fate/Zero) voices the role of Gennai Hoshimiya
Yuu Hayashi (Ryuunosuke Tanaka from Haikyuu!!) as Ayahito Sundan
Fumihiko Tachiki (Kratos Aurion in Tales of Symphonia) voices Benkei Narukami
Hitomi Harada (Mizuki Himeji in Baka to Test to Shoukanjuu) will voice Kagekiyo Tairano
Shinnosuke Tachibana (Shinichi Tamaki in Yamada-kun to 7-nin no Majo) is voicing Yoshitsune Hiiragi
Tarusuke Shingaki (Togusa from Ghost in the Shell Arise) as Abraham Louis Fran
The returning staff members will consist of:
Director: Nobuharu Kamanaka (Persona 4: The Animation and Robotics;Notes Episode Director)
Series Composer: Katsuhiko Takayama (Mirai Nikki, Aldnoah.Zero)
Anime Character Designer: Chika Kojima (Mirai Nikki Animation Director)
Animation Studio: Studio asread (Mirai Nikki, Ga-Rei-Zero)
Here is the commercial for the OVA which was bundled with the limited edition of the eighth volume of the manga on October 3:
Big Order is a Japanese manga series written and illustrated by Sakae Esuno. It began serialization in Kadokawa Shoten's Shounen Ace magazine with the November 2011 issue. An original video animation episode by Asread was released on October 3, 2015. An anime television series adaptation will premiere in Japan in April 2016.
Big Order synopsis from Haruhichan:
Ten years ago, a child wished for the destruction of the world. Now, a group of people has the ability to grant their wishes depending on their power. They are called "Order User."

Before these great people who have the power of "Order", one person excels the most with the ability to rule and conquer the world and turn people into puppet when it is in his jurisdiction. This power belongs to Hoshimiya Eiji, who is also responsible for the destructive phenomena that happened exactly ten years ago.
Source: ANN