It has been revealed in the 38th issue of Shueisha's Weekly Shonen Jump magazine that Tite Kubo's Bleach manga is be getting a live action film in 2018. The 38th issue featured the final chapter of Bleach, chapter 686, and a special color page. The issue officially came out in Japan on Monday, August 22nd.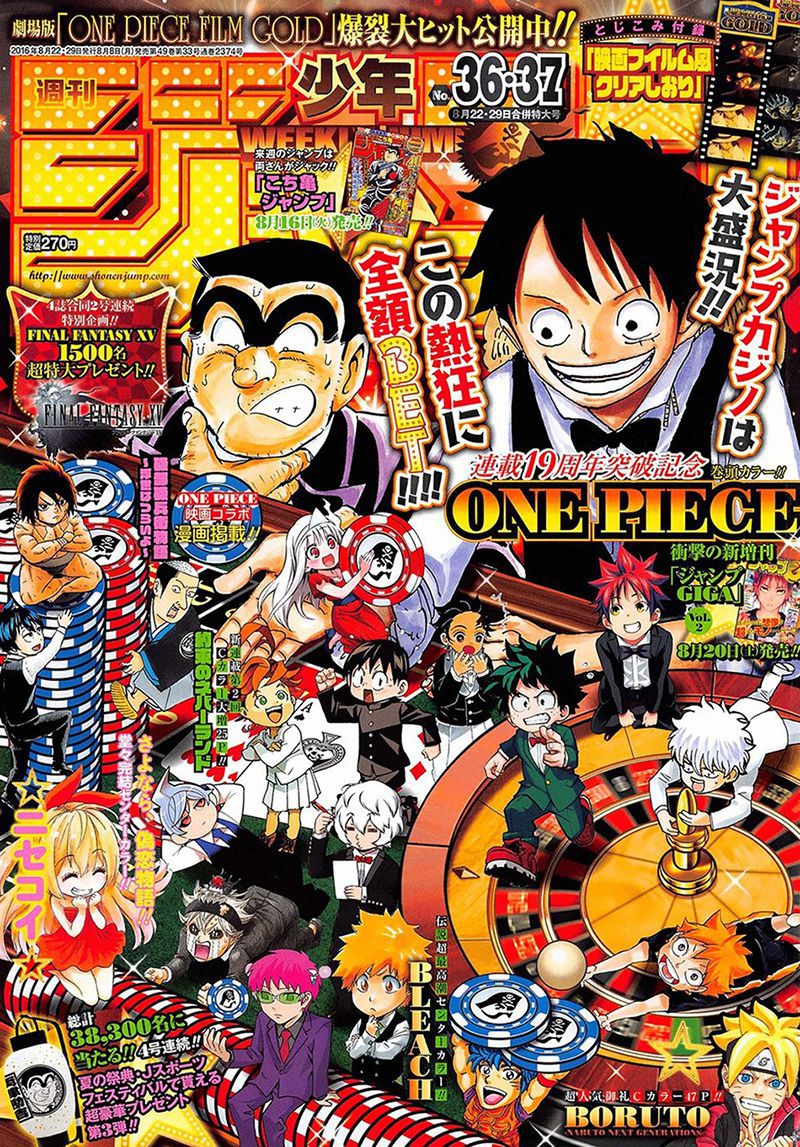 Bleach is a long running action shounen manga written and illustrated by Tite Kubo. The series first began publication in August 2001 in Shueisha's Weekly Shonen Jump magazine where it has been featured every week. Since its debut a total of 73 compiled bolumes. The series has become one of Japan's most popular and well known series. There has been numerous adaptations of the series across various media, including a TV anime adaptation by Studio Pierrot (Naruto, Tokyo Ghoul) that ran from 2004 till 2012, which was directed by Noriyuki Abe (Yu Yu Hakusho, Ghost Stories). Apart from the anime TV series, there has been many Bleach anime films, OVAs, various video games, a few light novels and manga spin-offs, and even a series of musicals that ran from 2005 till 2012.
Here is a synopsis of the series from MAL:
15-year-old Kurosaki Ichigo is not your everyday high school student. He has from as far he can remember always had the ability to see ghosts and spirits. A fateful day arrives as Ichigo encounters the shinigami Kuchiki Rukia, who saves him and his family from a Hollow at the cost of injuring herself. During this encounter, with Rukia unable to defeat the hollow she transfers her shinigami powers into Ichigo. In the aftermath, unable to continue with her job, Rukia allows Ichigo to take on the role of a shinigami in her place as they together defeat the Hollows plaguing Ichigo's town.
Source: Yaraon