The March issue of Kadokawa's Young Ace magazine will be revealing on Thursday that Kei Sanbe's Boku dake ga Inai Machi manga will end in the magazine's April issue, which ships on March 4. The magazine also notes that the manga's current seven volumes have 2.54 million copies.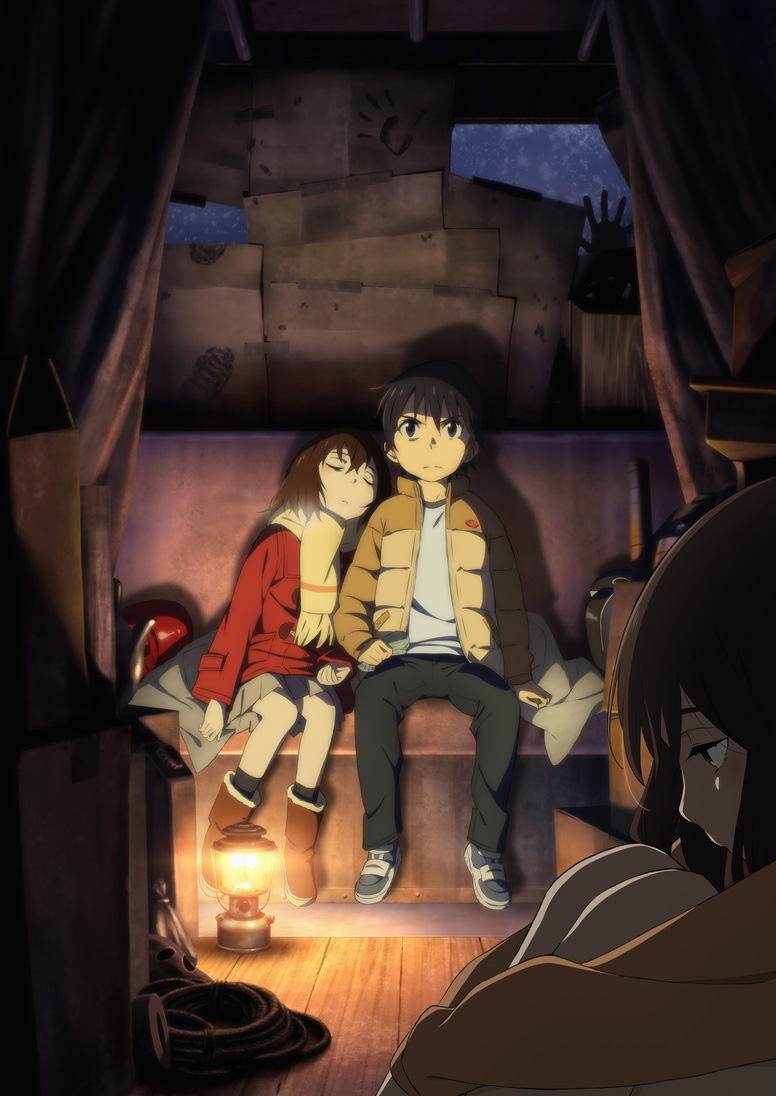 In related news, a new visual for the the TV anime adaptation has been revealed in the February 2016 issue of NewType as a double page spread. You can purchase this issue here (get 5% off with coupon code MOE-N3Y-4YW0QK).
The main cast of the anime includes:
The staff includes:
Anime visual:
Boku Dake ga Inai Machi is an ongoing Japanese fantasy suspense seinen manga series written and illustrated by Kei Sanbe and serialized on Kadokawa Shoten's Young Ace magazine since 2012. Volume 1 was released on January 26, 2013 and 5 volumes have been published so far. It's published in French by Ki-oon. An anime adaptation has been announced and is scheduled to air in January 2016.
Boku Dake ga Inai Machi synopsis from MAL:
Struggling manga author Satoru Fujinuma is beset by his fear to express himself. However, he has a supernatural ability of being forced to prevent deaths and catastrophes by being sent back in time before the incident occurred, repeating time until the accident is prevented. One day, he gets involved in an accident that has him framed as a murderer. Desperate to save the victim, he sends himself back in time only to find himself as a grade-schooler one month before fellow classmate Kayo Hinadzuki went missing. Satoru now embarks on a new quest: to save Kayo and solve the mystery behind her disappearance.
The Boku dake ga Inai Machi anime adaptation currently airs every Friday at 12:55am JST on Fuji TV's Noitamina block.
Visit the anime's website: http://bokumachi-anime.com/
And follow their Twitter: @bokumachi_anime
Source: ANN