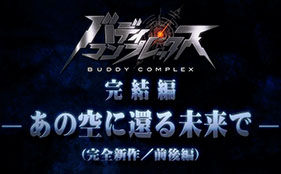 At the beginning of March, it was rumored that Buddy Complex would be a split cour anime. At the end of episode 13, it was confirmed that it will continue. It was mentioned that detailed information will follow at a later time.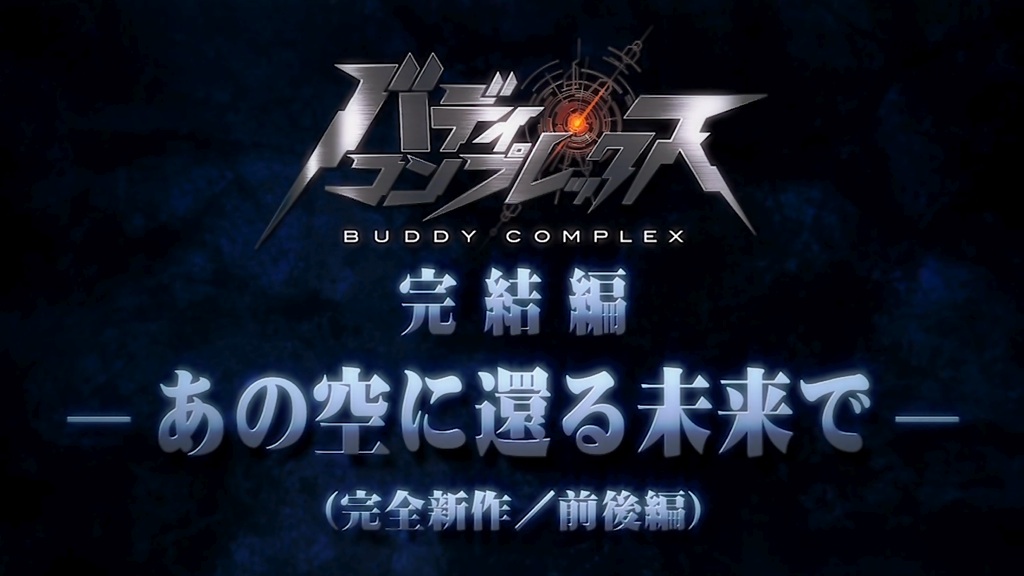 Today information was released on the official site and Twitter, the sequel will be a two-part special to air on TV, not a second season. It will be called "Buddy Complex Final Chapter" and it is scheduled to air this Fall.

特報にて解禁!「バディ・コンプレックス 完結編 ―あの空に還る未来で―」2014年秋 TV放送!完全新作の「前後編」で遂に完結!TVシリーズのその後を描きます!この後公式サイト更新にて情報をまとめます! #buddycom pic.twitter.com/w7JIRTBDqN

— 「バディ・コンプレックス」公式アカウント (@buddycomplex) June 1, 2014
In celebration of the announcement of Buddy complex Final chapter (Buddy Complex: Kanketsu-hen – Ano Sora ni Kaeru Mirai de) to be animated, the official site distributed twitter icons.
Synopsis for Buddy Complex from Haruhichan.
On the first day back after summer break, high-school student Aoba is attacked by a giant robot that appears out of the sky. As he's pursued through the city, his classmate Hina appears in a robot of her own. She rescues him, and tells him cryptically that "Dio is waiting for you", before she disappears. This begins Aoba's new life as the pilot of the Free Treaty Alliance against the Great Zogiria Republic.
Source: Buddy-Complex.jp, yaraon, MAL