When it comes to Blu-ray releases they generally have higher quality than the original TV release. This is due to have a more lax time restraint and no longer needing to abide by TV rules and regulations. They may redraw scenes, add new ones, include flashier effects or just make it less sucky. Unfortunately for some Blu-ray releases it isn't always a step up, case in point with the Wake Up, Girls! blu-rays. Of course, other reasons for having better blu-ray releases include having uncensored content, such as in Pupa and Saikin, Imouto no Yousu ga Chotto Okashiinda ga.
With the recent releases of the Non Non Biyori blu-ray set why don't we take a look at the comparisons between the TV release and the Blu-ray?  And with the second season recently announced, what better time too!
All the images below are from the 5th volume, which cover episodes 9 and 10. So if you haven't caught up with the series, these are
Spoilers for episode 9 & 10!
Click on the images for the full resolution. The images on the left are the TV version and the images on the right are from the Blu-ray release











Here is a synopsis of the anime from Haruhichan:
Elementary school student Hotaru Ichijou has moved with her parents from Tokyo to the middle of the country. Now she must adapt to her new school, where there are a total of 5 students in the same class who range through elementary and middle school ages. Join their everyday adventures in the countryside.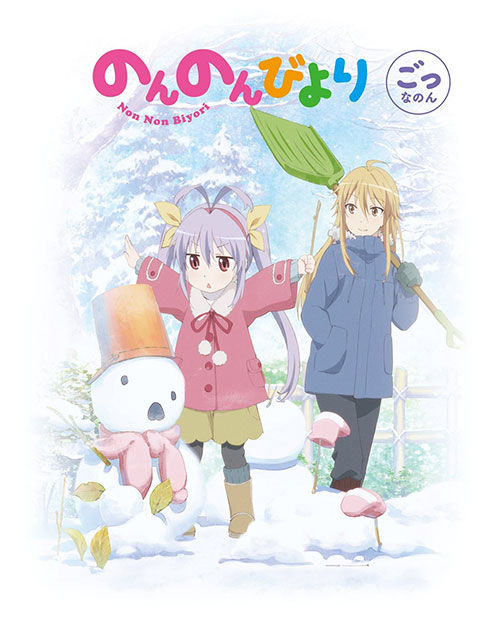 All the images above are from Non Non Biyori volume 5. You can purchase the release from Amazon Japan, which will set you back  ¥5,594 (~ $59.94 USD) for episodes 9 and 10 (expensive I know). The second season of Non Non Biyori will be out later this year.
You can visit the anime's official website here: http://www.nonnontv.com/
And follow Non Non Biyori on Twitter: @nonnontv