The official website of Yuuya Kurokami and Karuna Kanzak's Busou Shoujo Machiavellianism (Armed Girl's Machiavellism) manga has revealed that the series will be adapted into an anime.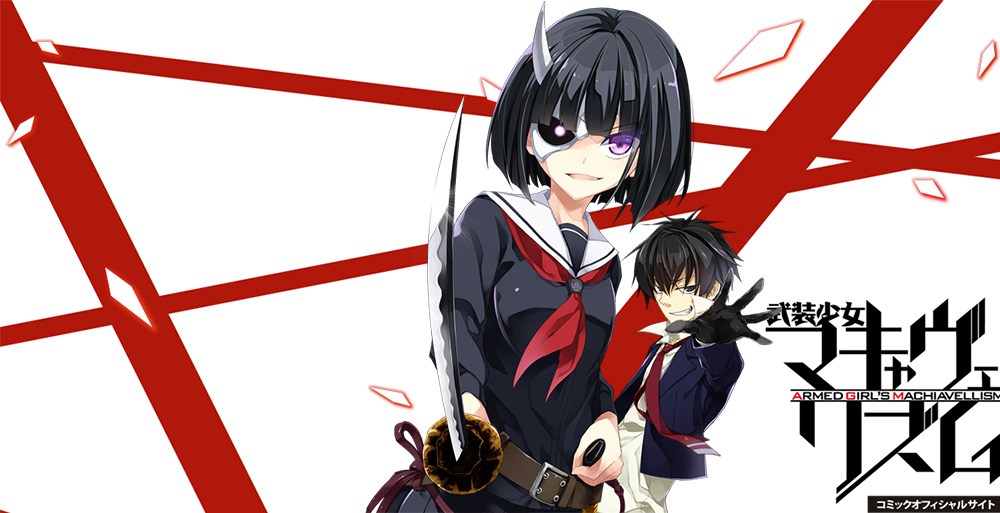 The website has also revealed that the next issue of Kadokawa's Monthly Shonen Ace magazine, on June 26, will have more information about the upcoming anime adaptation.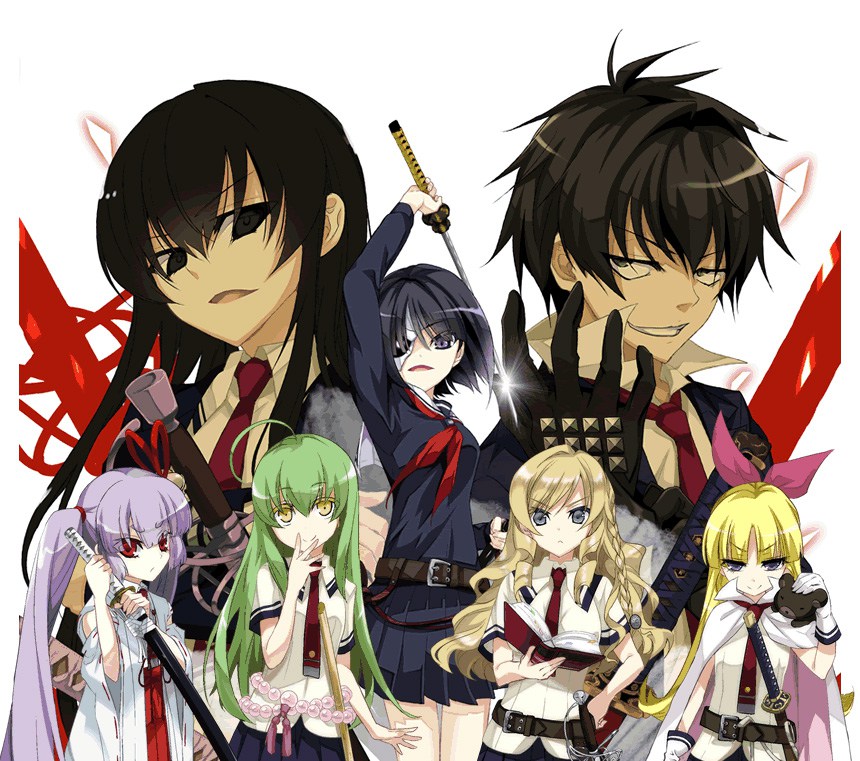 The main characters of the series includes:
Here is the manga's promotional video:
Busou Shoujo Machiavellianism (Armed Girl's Machiavellism) is a school action manga written by Yuuya Kurokami and illustrated by Karuna Kanzak.The manga began in March 2014 being published under Kadokawa's Monthly Shonen Ace magazine. To date a total of 5 volumes have be compiled and published, with the 5th volume scheduled to release in Japan on June 26.
Here is the series synopsis from MAL:
The Private Aichi Symbiosis Academy was originally a high school for high-class girls, when it became co-ed, the girls, out of fear, asked to be permitted to bring weapons to school. When that was enforced, a five-member vigilante corps-like organization called the "Supreme Five Swords" was also formed.

After many generations, the five swords eventually became a group which corrected problematic students and such the academy started proactively accepting such students in order to correct them.

Nomura Fudou was sent to that school after being part of a huge brawl, what will he do when the only options he has after enrolling are being expelled from that school too or being corrected the way the rest of the male students there were…by being forced to dress and act like girls!
An anime adaptation of Busou Shoujo Machiavellianism is currently in production. Further details about the anime, including its format, may be revealed in the next issue of Monthly Shonen Ace.
You can visit the manga's website here: http://www.kadokawa.co.jp/sp/2014/machiavellism/