Two additional cast members have been revealed on the official website for the upcoming anime adaptation of Yasuhiro Nightow's Kekkai Sensen (Blood Blockade Battlefront) manga.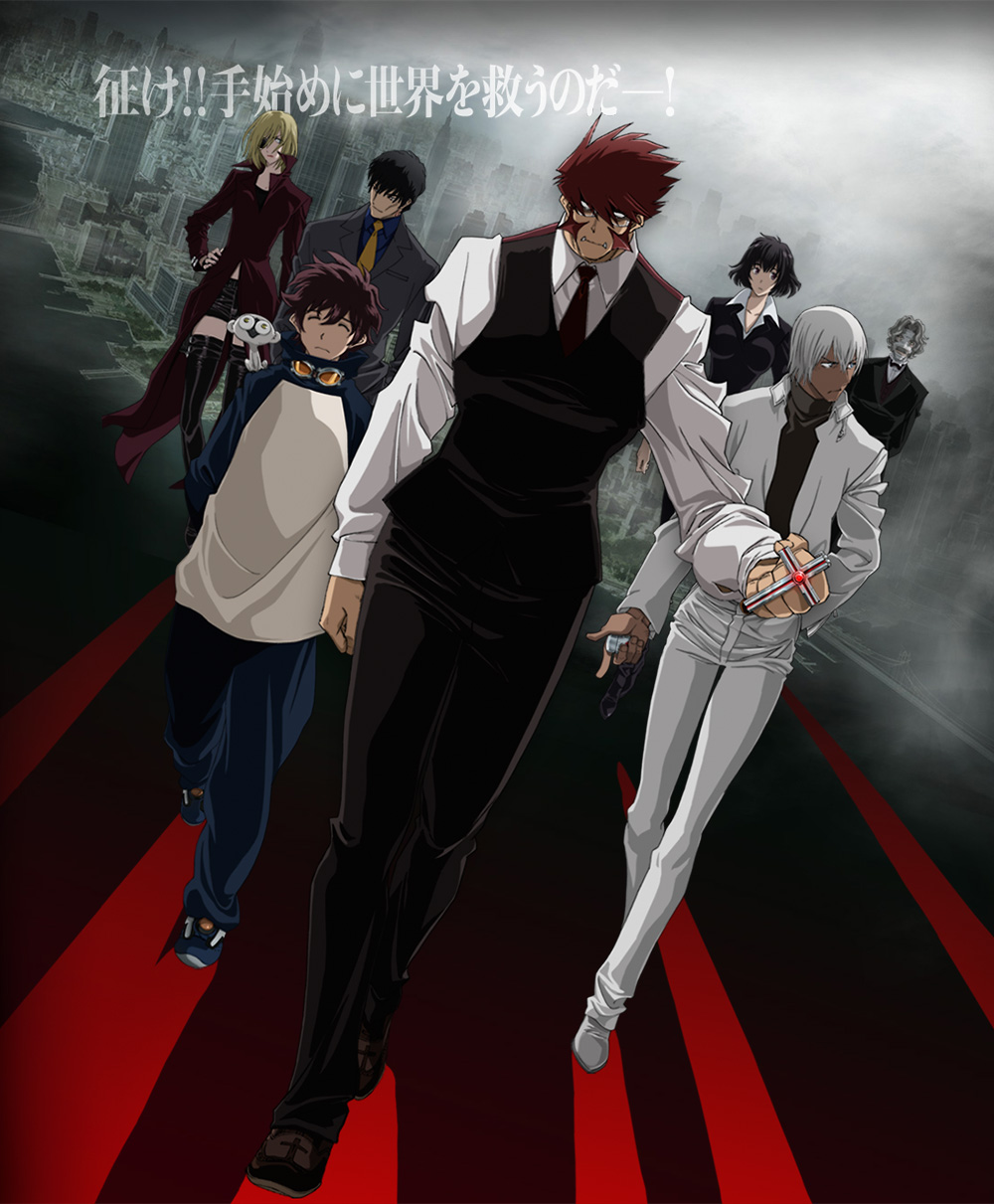 The two new members of the anime's main cast are:
Akio Ohtsuka (Batou from Ghost in the Shell) will voice Blitz T. Abrahms
Unshou Ishizuka (Joseph Joestar from JoJo's Bizarre Adventure: Stardust Crusaders) as Patrick
The two new cast members will join:
Rikiya Koyama (Kiritsugu Emiya in Fate/Zero and Fate/stay night) is voicing the role of Klaus von Reinhertz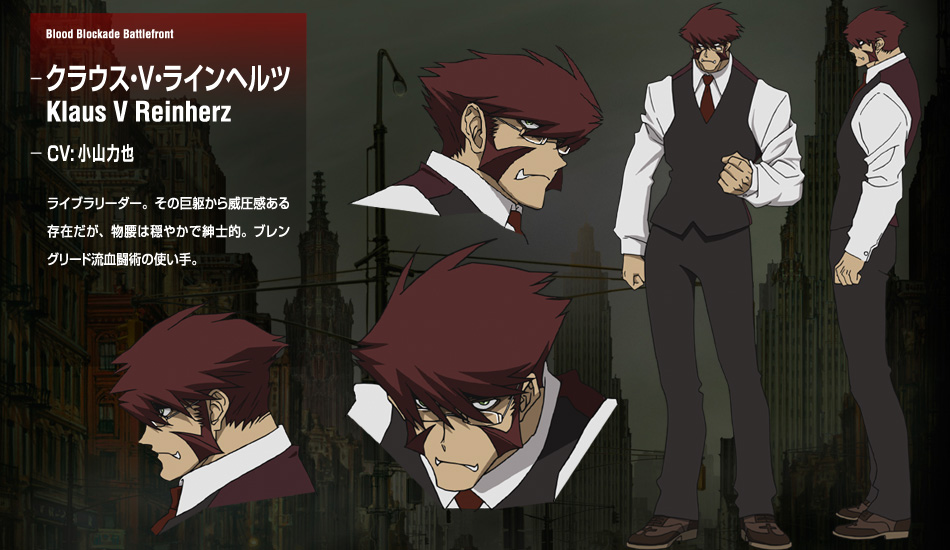 Daisuke Sakaguchi (Shinpachi Shimura in Gintama) as Leonard Watch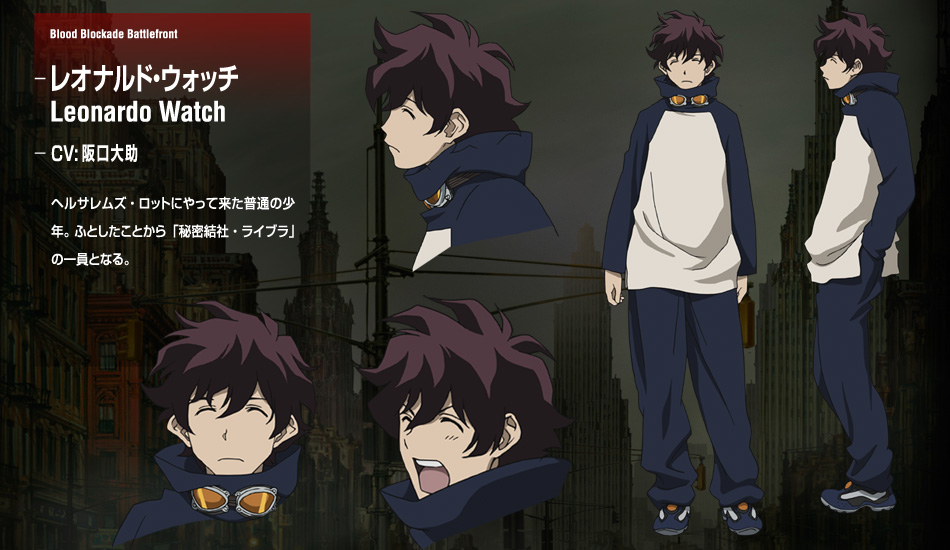 Kazuya Nakai (Roronoa Zoro from One Piece) will voice Zapp Renfro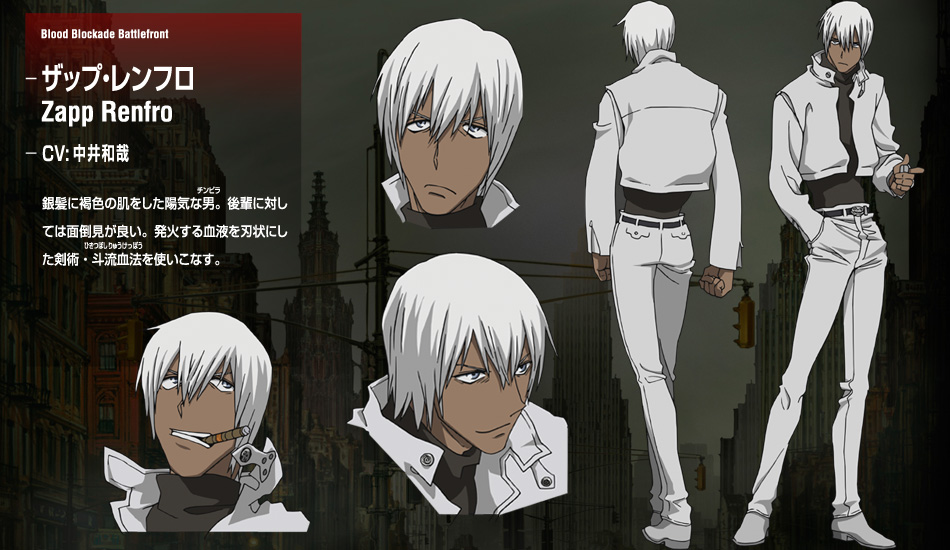 Yuu Kobayashi (Sasha Blouse from Attack on Titan) is voicing Chain Sumeragi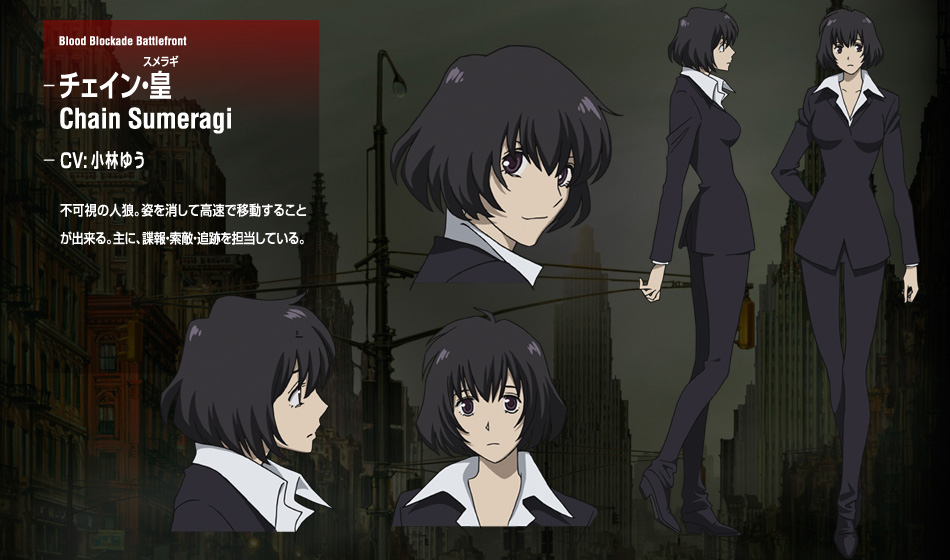 Mitsuru Miyamoto (Maiza Avaro in Baccano!) voices Stephen A. Starphase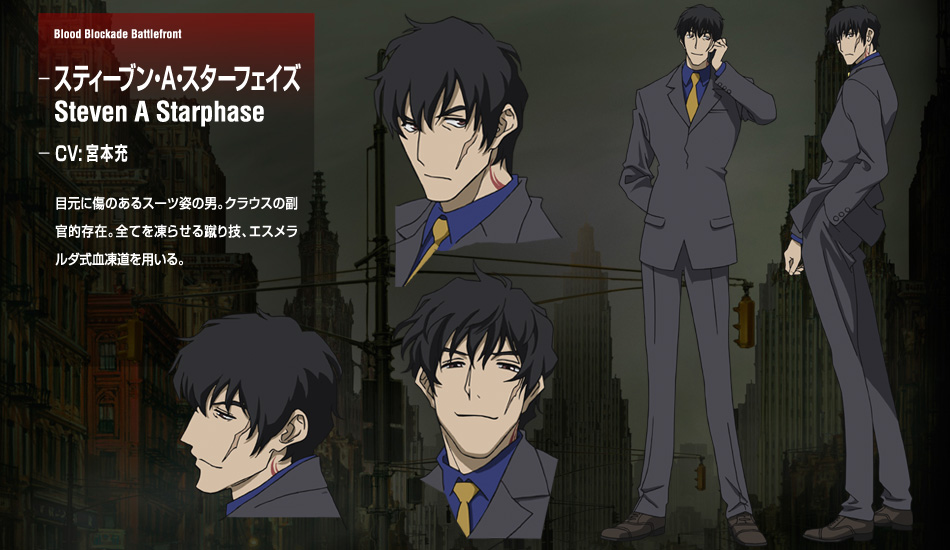 Ai Orikasa (Ryouko Hakubi in Shin Tenchi Muyo!) voicing as K. K.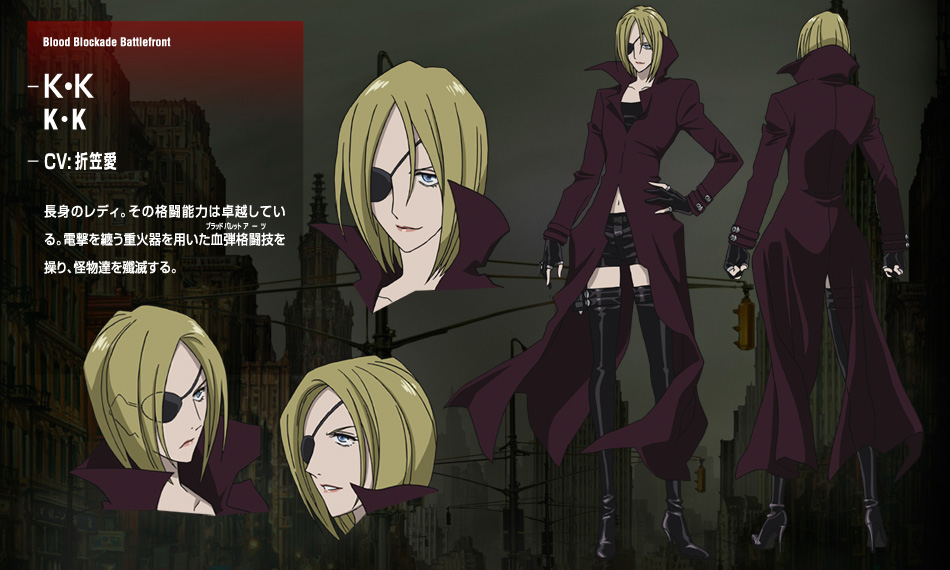 Shinji Ogawa (Franz von Stresemann from Nodame Cantabile) as Gilbert F. Altstein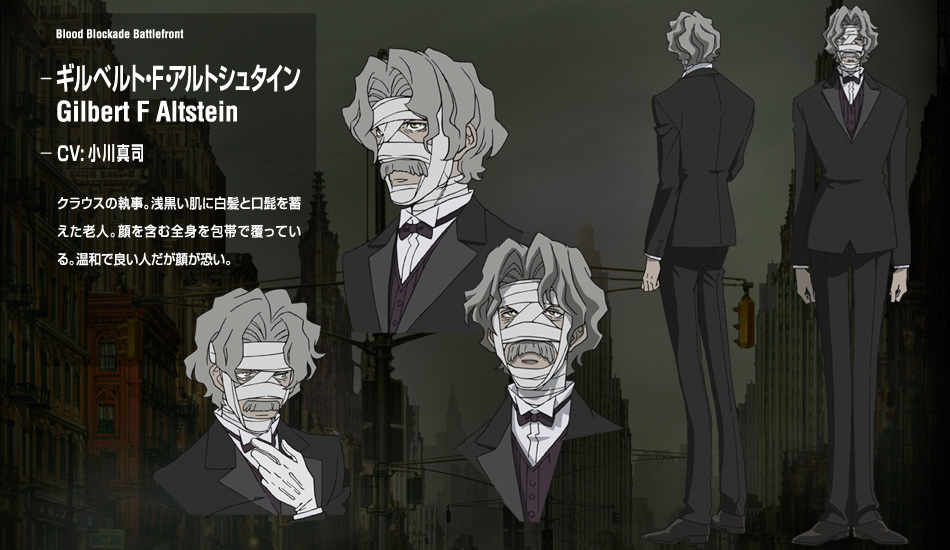 Yuuma Uchida (Yuuma Kousaka in Gundam Build Fighters Try) will voice Sonic Speed Monkey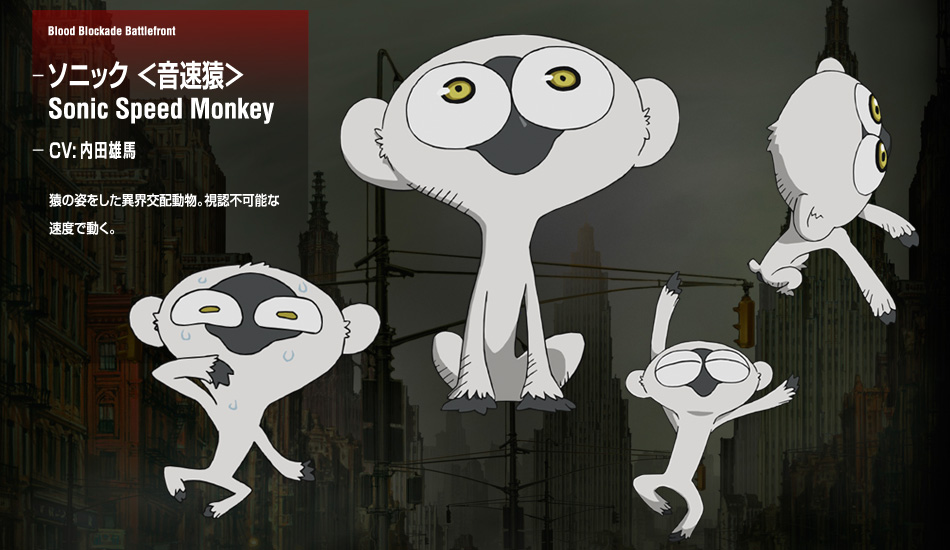 Akira Ishida (Kotaro Katsura in Gintama) as Femt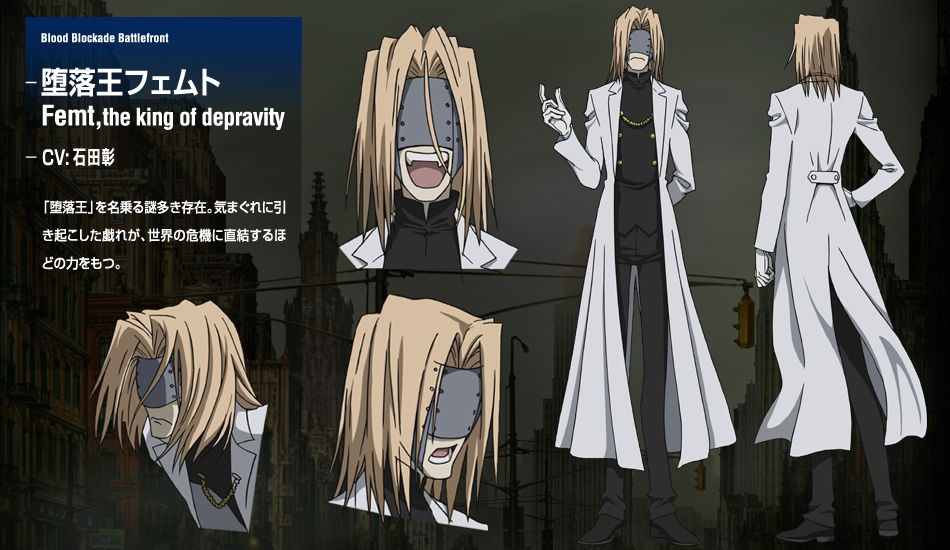 There has been additional cast members revealed whose characters they will voice haven't been revealed yet. They include:
Rie Kugimiya (Alphonse Elric from Fullmetal Alchemist and Fullmetal Alchemist Brotherhood)
Keiji Fujiwara (Tatsuya Kimura from Hajime no Ippo)
Hikaru Midorikawa (Lancer in Fate/zero)
Mamoru Miyano (Rintarou Okabe from Steins;Gate)
The website has also revealed a few messages from the manga's creator Yasuhiro Nightow, the anime's director Rie Matsumoto and its character designer Toshihiro Kawamoto.
The main staff of the anime were earlier revealed and includes:
Director: Rie Matsumoto (Kyousogiga)
Script Writer: Kazunao Furuya (Debut role)
Anime Character Designer: Toshihiro Kawamoto (Cowboy Bebop, Gosick)
Art Director: Shinji Kimura (Ao no Exorcist Movie, Steamboy)
Animation Studio: BONES (Hitsugi no Chaika, Captain Earth)
The second promotional video of the anime was revealed earlier at Jump Festa 2015:
And here is the first promotional video of the anime:
Kekkai Sensen (Blood Blockade Battlefront) is a manga from Yasuhiro Nightow that began in 2008 as a one shot series. Nightow is most known for this other manga Trigun, which ended that year with Trigun Maximum, the series also had an anime adaptation in 1998. Kekkai Sensen was published in Shueisha's Jump Square magazine, with a 3 part special releasing in 2009. Since then the manga became a regular series in 2010 instead being published in Shueisha's Jump SQ.19 magazine. To date the series has a total of 9 compiled volumes.
Here is a synopsis of the series from MAL:
A breach between Earth and the netherworlds has opened up over the city of New York, trapping New Yorkers and creatures from other dimensions in an impenetrable bubble. They've lived together for years, in a world of crazy crime sci-fi sensibilities. Now someone is threatening to sever the bubble, and a group of stylish superhumans is working to keep it from happening.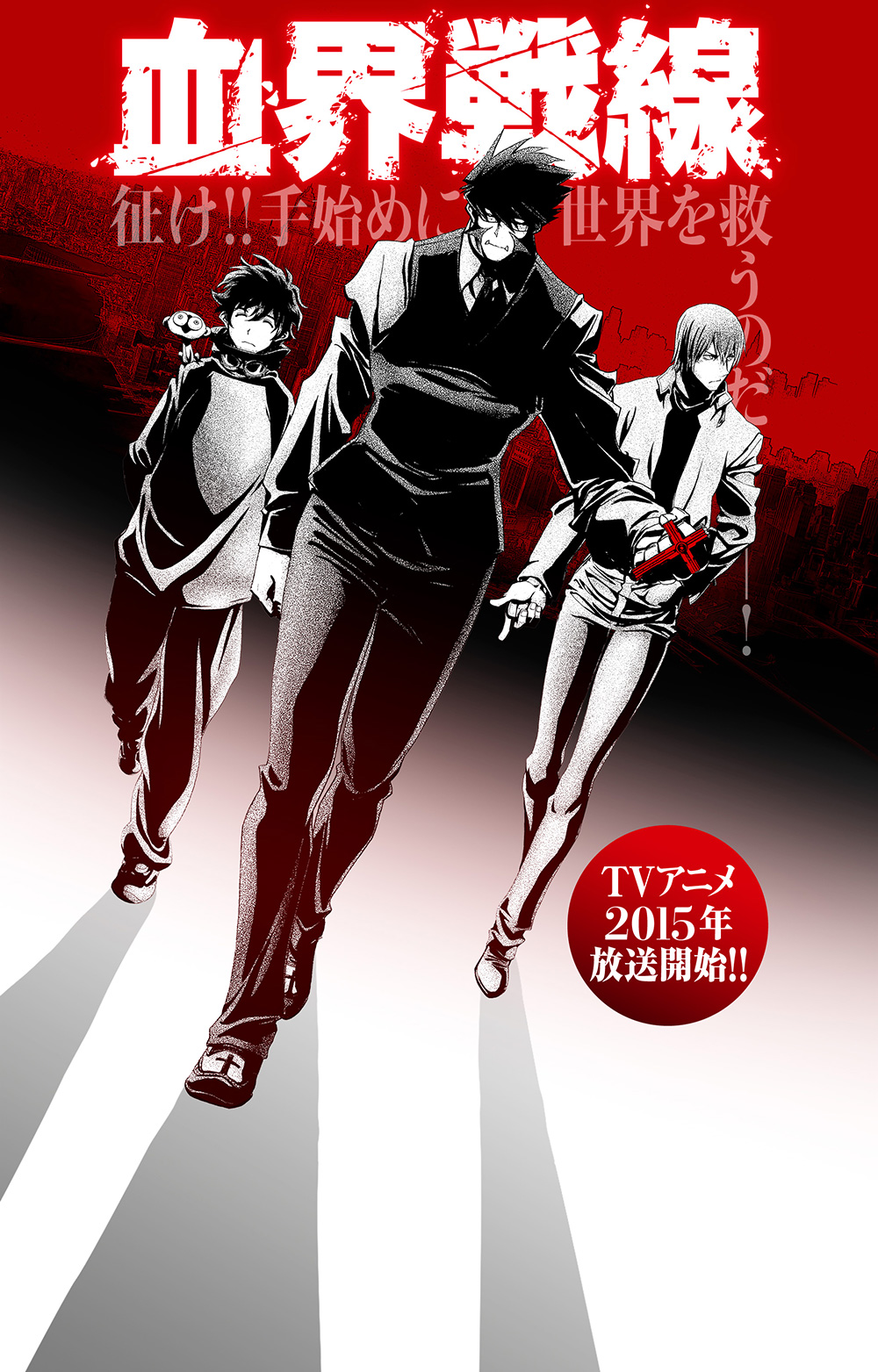 The Kekkai Sensen anime will be airing from April this year from the Spring 2015 anime season. Further information on the adaptation will be released at a later date.
You can visit the anime's website here: http://kekkaisensen.com/
And follow their Twitter here: @kekkaisensen
Source – Kekkai Sensen Anime Website, Moca News