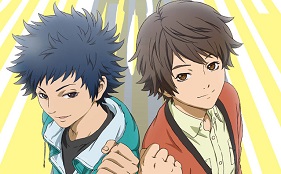 An anime adaptation for a cheer-leading novel, Cheer Danshi!! (Cheer Boys!!) has been announced by the opening of the anime's official website, along with its staff, main cast and promotional video. The TV anime is slated to broadcast this July 2016 (Summer Line-up).
The 496-page novel was written by Ryou Asai and was released on February 20, 2013 under Shueisha. It is about a first-year university student, Haruki, who has quit Judo after realizing his limitations by being compared with his older sister. Then, he was invited by Kazuma to create a cheerleading team to cheer him up! (Pun intended) The story is filled with tears and laughter that is full of excitement.
PV:
Main Cast, BREAKERS team:
Haruki Bandou: Yuki Yonai (Kyoukai no Rinne (TV)'s Tarou Nekota)
Kazuma Hashimoto: Nobuhiko Okamoto (Haikyuu!!'s Yuu Nishinoya)
Shou Tokugawa: Yuuki Ono (Kuroko no Basket's Taiga Kagami)
Staff:
Director: Ai Yoshimura (Ao Haru Ride)
Series Composition: Reiko Yoshida (Yowamushi Pedal)
Character Design and Chief Animation Director: Hitomi Tsuruta (World Trigger)
Production Studio: Brain's Base
Teaser Visual: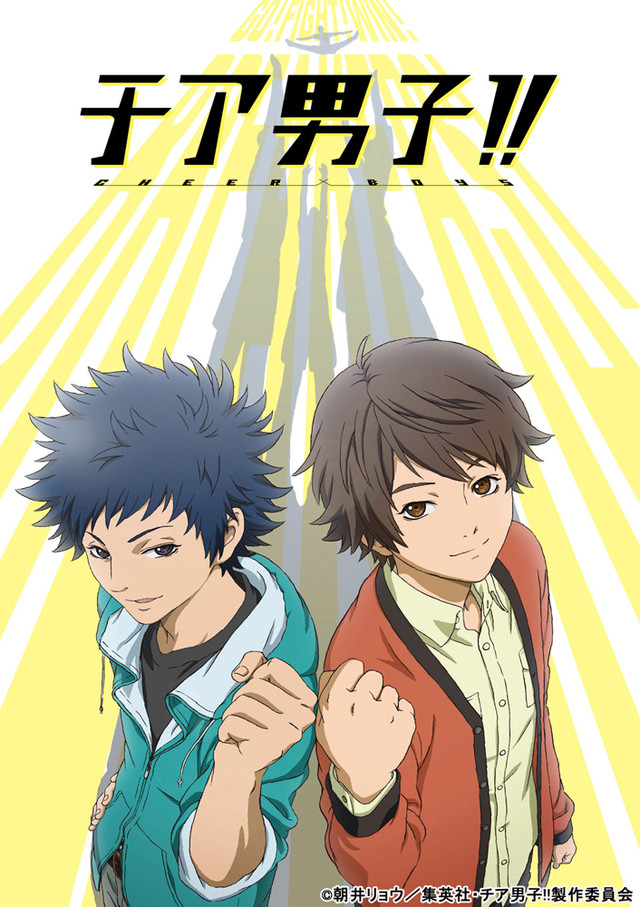 Official Twitter Account: https://twitter.com/cheer_boys
Official Twitter Hashtag: #チア男子
Source: Official Website, Comic Natalie
sevenpocky | Anime and Manga Enthusiast. Slice-of-life and Sports genre fanatic. Shoujo manga lover.
Oh, and I'm short and I love writing manga news.