The official website of the Aldnoah.Zero anime has revealed a mysterious countdown timer after the broadcast of the anime's final episode. The timer itself is currently ticking down to midnight JST.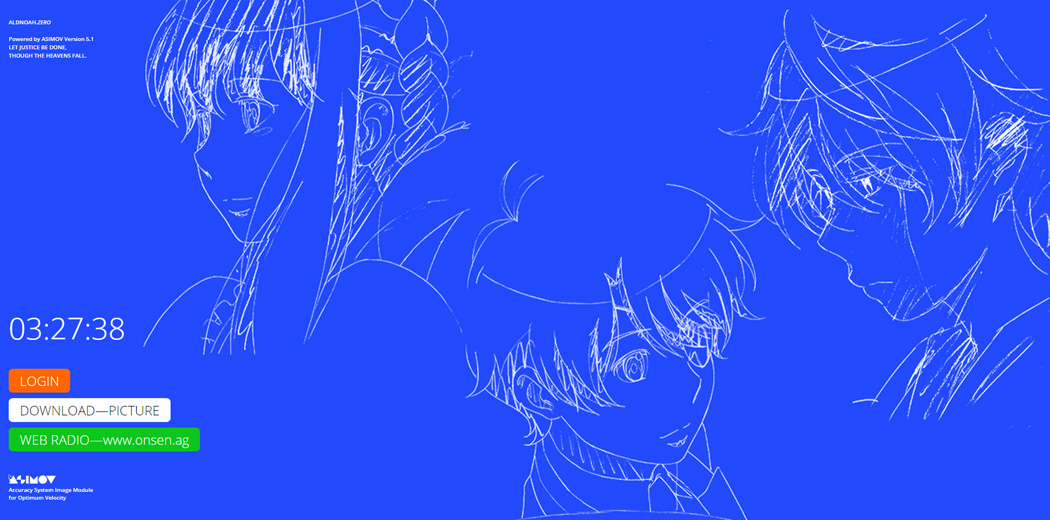 The countdown itself is unknown in nature. The background itself features sketches of the main characters of the anime in a blue background (above), contrasting to the usual orange background used by the site. Here is a high quality image of the sketches of the main characters: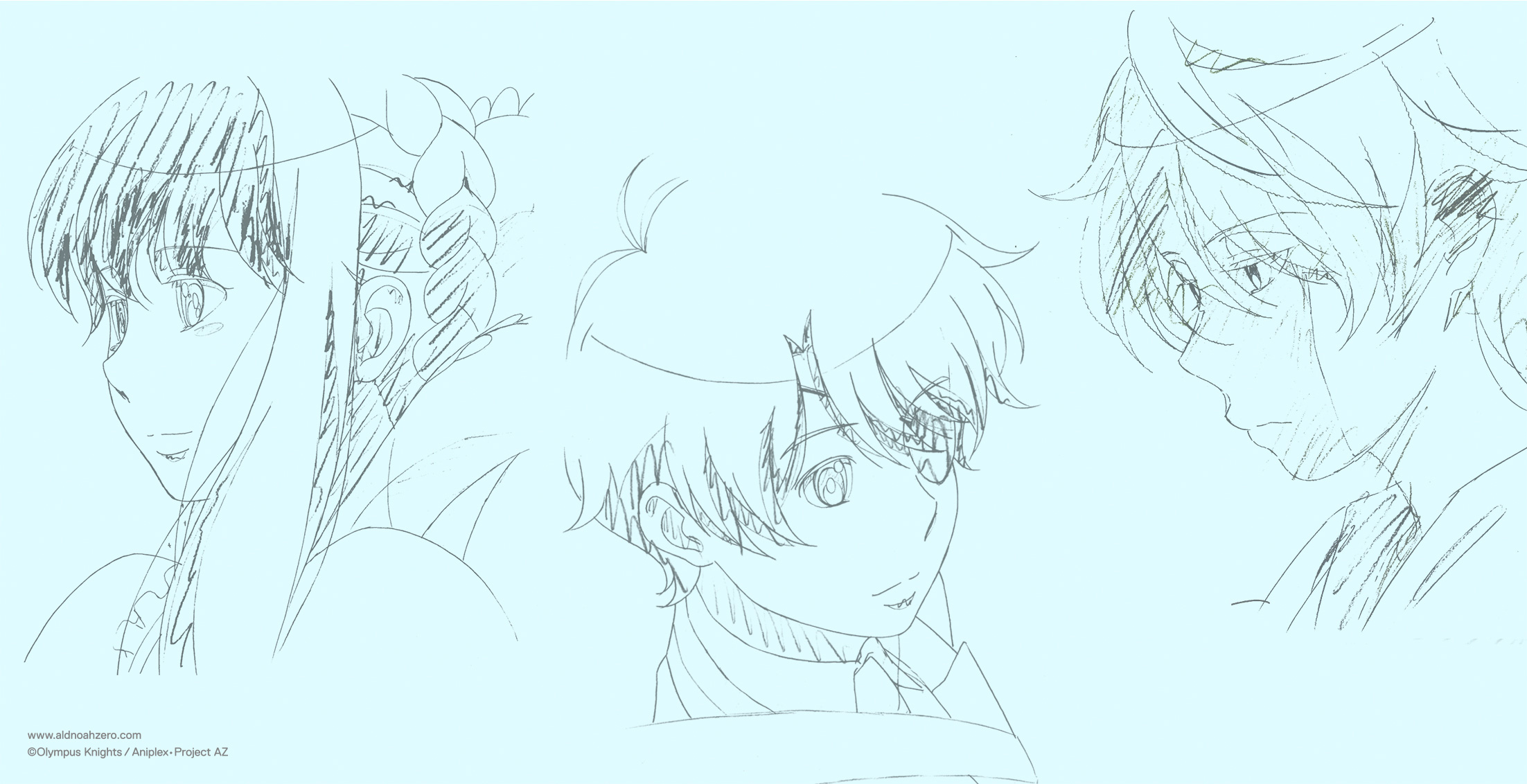 Season 2 visuals:
Aldnoah.Zero is a brand new original series created by Gen Urobuchi, the writer of the Fate/Zero light novels and anime, and Mahou Shoujo Madoka★Magica. The anime is directed by Ei Aoki who directed the Fate/Zero anime – teaming up with Urobuchi once again. The series is written by the "Olympus Knights", a group of writers from Nitro+ (known for their science adventure visual novels) that is helmed by Urobuchi. Katsuhiko Takayama (Mirai Nikki) is the series composer, managing the flow and story of the series.
The character concepts are done by Masako Matsumoto (Naruto Shippuden) and the final character designs from Takako Shimura (Aoi Hana). The series features mechs designed by I-IV and Kenji Teraoka (Ghost in the Shell: Stand Alone Complex), and the music is composed by Hiroyuki Sawano (Attack on Titan). The series is produced by A-1 Pictures (Sword Art Online, Fairy Tail) and studio TROYCA (new studio opened by Aoki). The first series had a total of 12 episodes and was earlier confirmed to be a split cour.
Aldnoah.Zero synopsis from Haruhichan:
In 1972, the Apollo 17 mission found a hypergate to Mars on the surface of the moon. Upon landing, astronauts discovered a enchanted utility later referred to as 'Aldnoah', giving the astronauts a status of superiority. Soon, many humans have relocated to Mars, and have adapted to the name 'Martians'. After Princess Asseylum, a royal Martian princess, descends onto Earth in an attempt to create a treaty between both planets, a war breaks out between Earth and Mars, and Martian soldiers begin to descend from the sky, riding steel giants, intent on exterminating humanity.
Not much is known about the countdown on the Aldnoah.Zero website. It could mean anything, from a new series, film or just the closure of the site itself. Stay tuned for further information in the upcoming hours.
You can visit the anime's site here: http://www.aldnoahzero.com/
You can also follow the official Twitter: @aldnoahzero
Source  – Aldnoah.Zero Anime Website