The Gundam: G no Reconguista website has been updated with an unknown countdown timer that counts down to June 23, 10 am JST. The anime itself is an original TV series and will begin airing from October.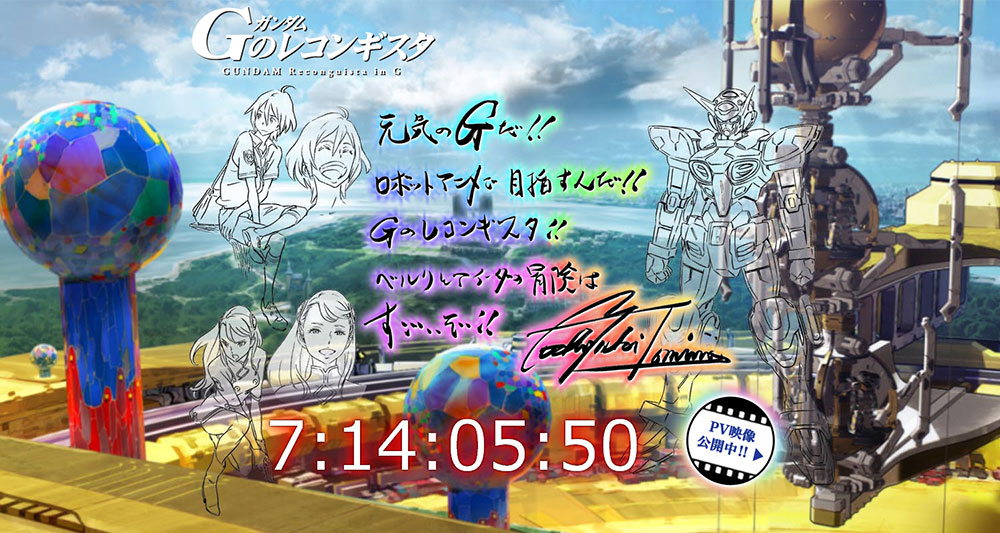 Yoshiyuki Tomino, the creator of Mobile Suit Gundam and the entire Gundam franchise, will be helming the anime. He recently spoke in an interview and stated that Gundam: G no Reconguista will be a 2 cour show, covering two seasons. The series itself was announced as part of Gundam's 35th anniversary. It was revealed alongside Gundam: The Origin and the final episode of Mobile Suit Gundam Unicorn.
The anime's official website has relieved the production crew for the series:
Original Creator & Director: Yoshiyuki Tomino (Mobile Suit Gundam)
Mechanical Designers: Akira Yasuda (Code Geass: Hangyaku no Lelouch), Kimitoshi Yamane (Mobile Suit Gundam Seed), Ippei Gyoubu (Sacred Seven)
Music Composer: Yuugo Kanno (Psycho-Pass)
Animation Studio: Sunrise (Mobile Suit Gundam, Love Live! School Idol Project)
Here is the anime's first visual: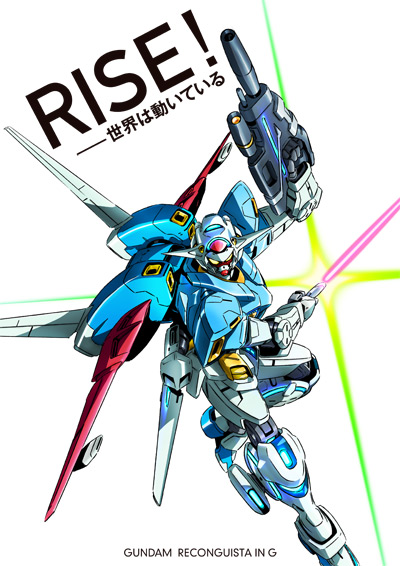 Sunrise has also released the first promotional video.
A synopsis of the series from MAL:
It is set in "Reguild Century," the era set after the Universal Century, and it will follow the adventures of a pilot trainee named Beruri Zenamu in Capital Guard, an organization protecting a space elevator.
Gundam is one of Japan's largest and most iconic franchise. The franchise is mostly set in a science fiction future that focuses on giant mechanical robots. The franchise was created by Hajime Yatate, a group of animators from the studio Sunrise, lead by Yoshiyuki Tomino. It began in 1979 with the release of the anime series Mobile Suit Gundam, though while the anime itself did not receive high praise and viewings, the eventual gunpla models from Bandai launched the series into popularity. Since then, there has been a plethora of anime series, OVAs, films, manga, light novels, games and merchandise based on the franchise. It has become an iconic symbol of Japanese pop culture where Bandai made over 50 billion yen per fiscal year on the models alone. The franchise hit its 35th anniversary on April 7th this year.
Gundam: G no Reconguista will be airing from October, during the Fall/Autumn 2014 anime season. More information about the series will be revealed on June 23.
You can check out the website itself: http://www.g-reco.net/