With the anime adaptation of Kotoyama's Dagashi Kashi manga being so well received that it has renewed the interest in cheap Japanese snacks and candies, Kotoyama has teamed up with two well-known cheap Japanese snacks, both of which have touched the childhoods of many Japanese kids and adults.
Oyatsu Company will be introducing the Dagashi Kashi Butamen and the Dagashi Kashi Baby Star Ramen.
Dagashi Kashi Butamen – Butamen was featured in the anime's third episode, and this special Dagashi Kashi variant will come in Mentai Mayonnaise flavor, and will be released on 22 February
The collaboration was revealed in the Weekly Shounen Sunday Magazine.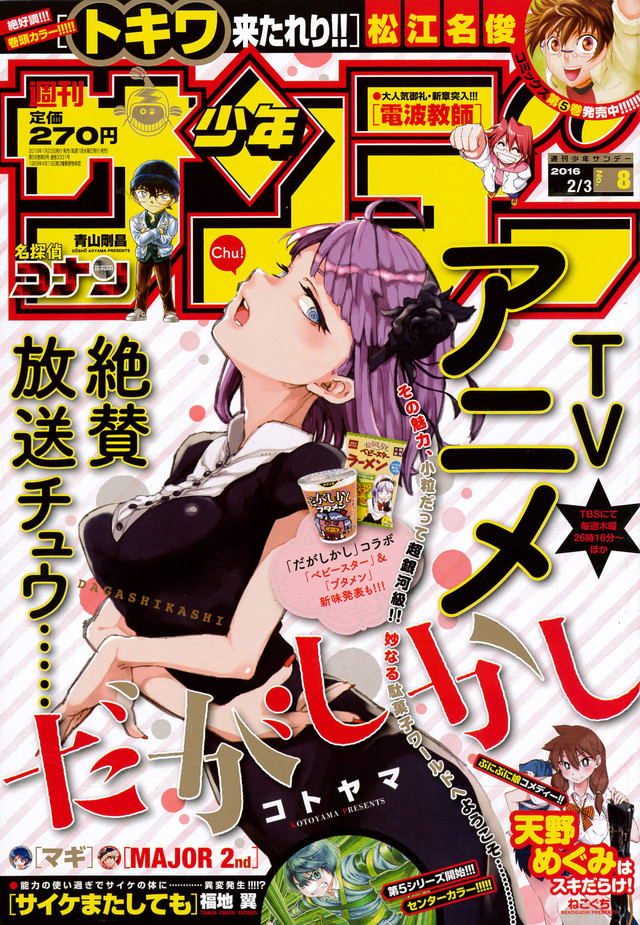 Source: Comic Natalie