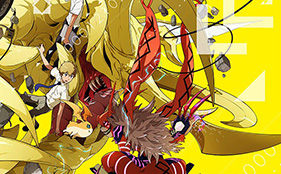 The official Twitter account of the Digimon Adventure 15th Anniversary project has revealed the first visual for the third chapter in the Digimon Adventure tri. anime, Digimon Adventure tri. Chapter 3: Kokuhaku (Confession). The new visual features Matt and Izzy, with HerculesKabuterimon, Patamon and Meicomon.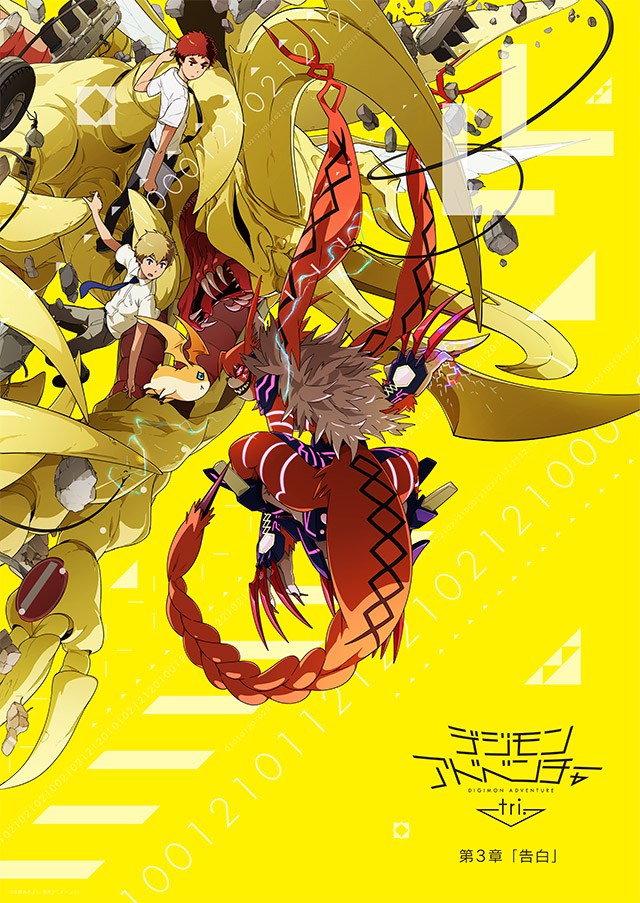 The third chapter will release in Japanese theatres on September 24th this year, containing episodes 9-12. The Blu-ray and DVD of chapter 3 will be out in Japan on November, 2nd.
The Digimon Adventure tri. series will be comprised of a total of 6 films, each film containing 4 episodes. The first film was composed of episodes 1-4 and released in Japanese theatres on December 18. The second chapter released on March 12th, containing episodes 5-8, with the Blu-ray and DVD recently released in Japan on April 2nd.
The main staff members of Digimon Adventure tri. includes:
Director: Keitaro Motonaga (Date A Live, Katanagatari)
Anime Character Designer: Atsuya Uki (tsuritama, Cencoroll)
Series Composer: Yuko Kakihara (Sora no Otoshimono, Persona 4: The Animation)
Animation Studio: Toei Animation (Sailor Moon Crystal, One Piece)
Digimon (Digital Monsters in Japan) is a large multimedia franchise that was based on Bandai's Digivice products, which first released in 1997. The toys were based on Tamagotchis, which were also produced by Bandai. The toys were seen as more female orientated products, so Bandai created a new line of products for a male equivalent. The first anime adaptation, Digimon Adventure, was produced in 1999 by Toei Animation. A film and TV anime were released alongside each other in 1999, the movie being a 20 minute anime produced by Mamoru Hosoda (Wolf Children, The Girl Who Leapt Through Time). Since then there has been numerous anime series, toys, figures, manga, video games and trading card games in the franchise. 2014 marked the 15th anniversary of Digimon Adventurewith a new 6 episode anime film/OVA series anime titled Digimon Adventure tri. releasing in Japanese cinemas this November.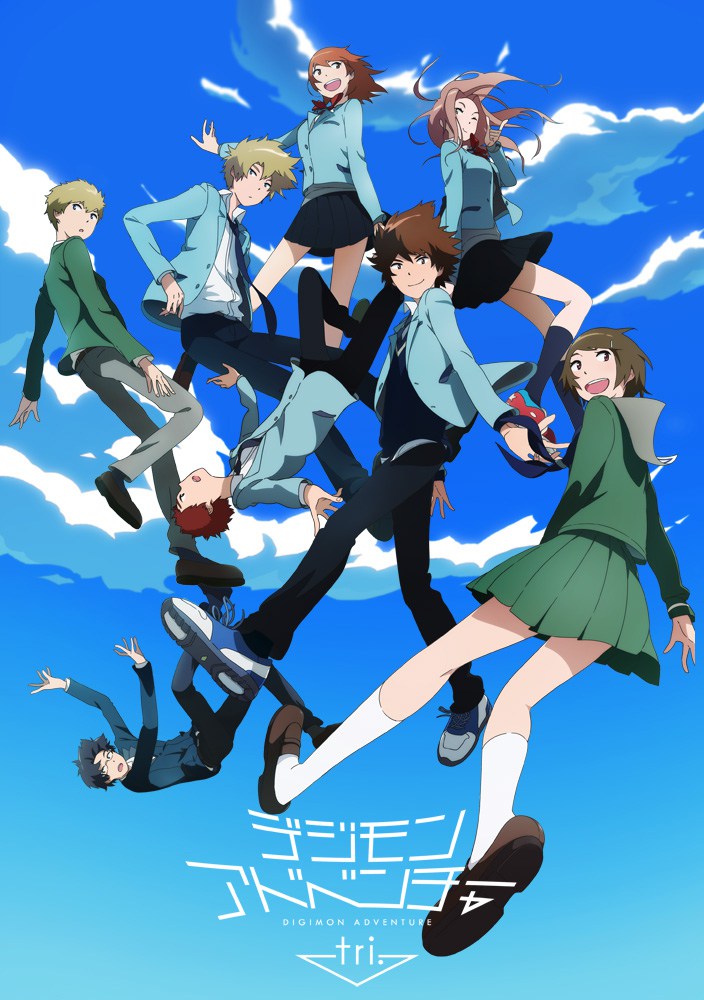 The third chapter of Digimon Adventure tri., Digimon Adventure tri. Chapter 3: Kokuhaku, will have its theatrical release in Japan on September 24, with its Blu-ray and DVD coming out on November 2nd.
You can visit the anime's official website here: http://digimon-adventure.net/
And follow the campaign on Twitter: @Digi_advntr15th