A few weeks ago we reported about The Melancholy of Haruhi Suzumiya Mystery Announced and about how the Mysterious Haruhi Website went Online.
At the time of writing the post about the website going online, only 4 of the 707 illustrations had been spotted and uploaded. Today, 70 of the 707 illustrations (Also known as 'fragments') have been hunted.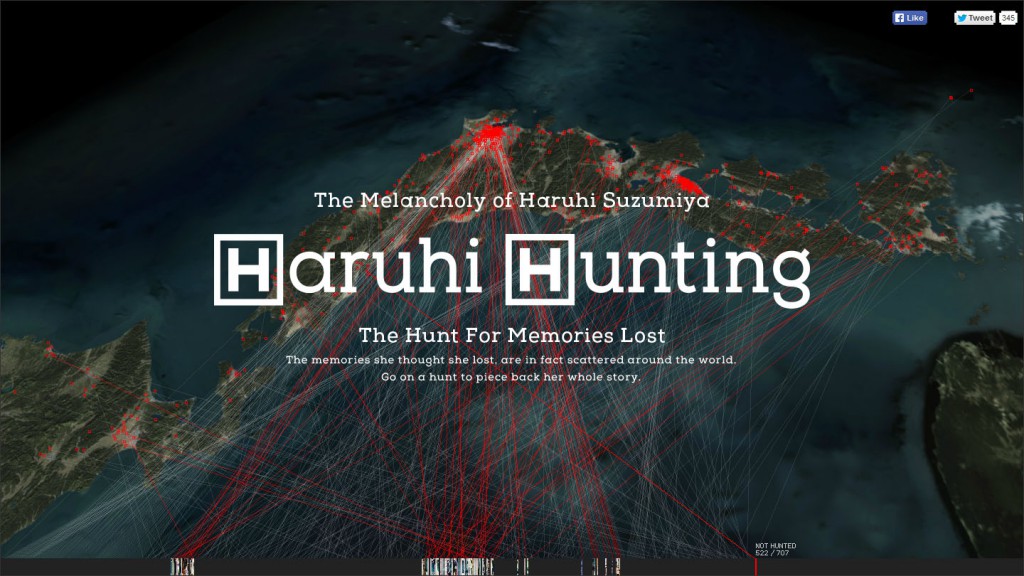 Kyoto Animation have produced and uploaded a video to the website and YouTube to promote the Haruhi Hunting (Hunting Suzumiya) campaign to celebrate the launch of pachinko "Fever The Melancholy of Haruhi Suzumiya" which can be seen below. If you visit the website where the Haruhi Hunting is going on, you can hear Lost My Music by Aya Hirano being played as it flicks through the currently found/yet to be found pictures (The not found pictures aren't shown). When it flicks through pictures that have not yet been found, the sound and image is distorted.
Illustrations (fragments) can be found on outdoor advertising, in convenience stores, magazines, or on Japanese websites.
When a new illustration (fragment) is found and uploaded, the video is also updated on the website.
You are also able to flick through the current/not found illustrations frame numbers on their website. It will display who the hunter was, the hunting spot, frame no, rank and date.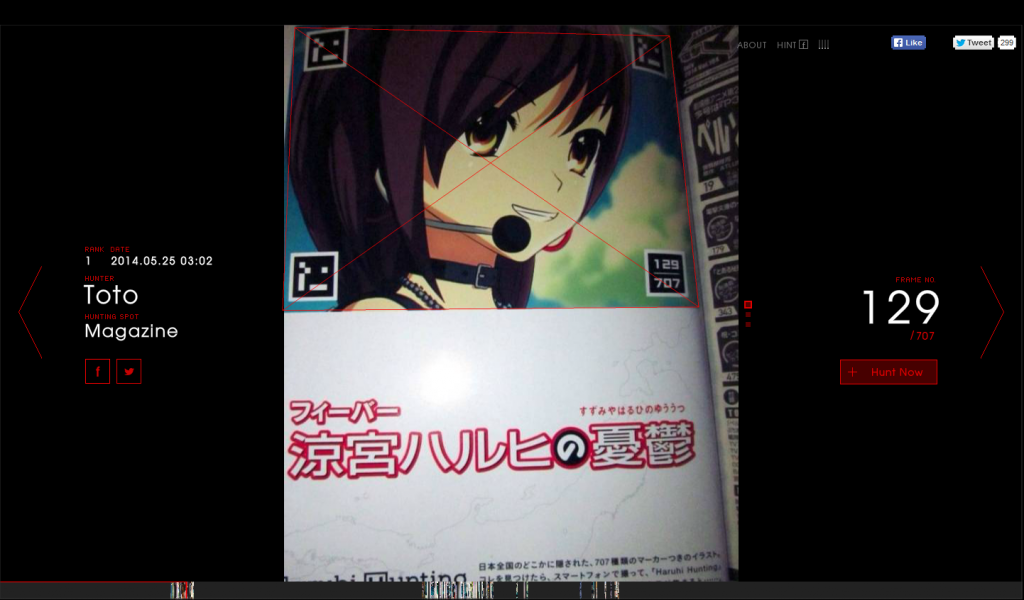 The Haruhi Hunting video is produced by Kyoto Animation. The animation is very similar to the movie The Disappearance of Haruhi Suzumiya and the series The Melancholy of Haruhi Suzumiya:
Hopefully there will be some more good news once all Illustrations are found. If you click the hint button you are redirected to SANKYO's Facebook page which is advertising pachinko.
Here is an example of what the illustrations (fragments) look like, so if you live in Japan get hunting!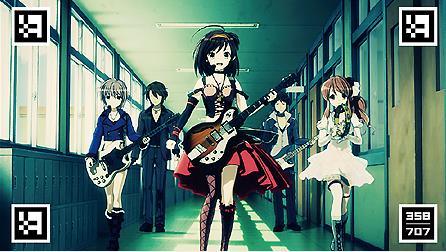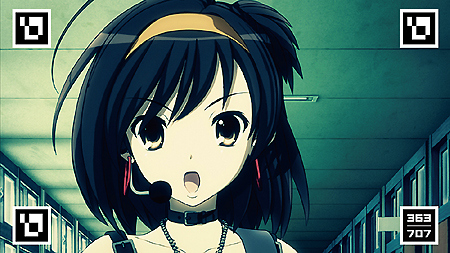 Source: yaraon