We're back once again with E2046, and this time with Blue Rose who is also known as Karina Lyle from the series Tiger & Bunny.
As always, the figure is well packed and secure. E2046 aren't just known for having awesome pre-painted figures and garage kits, they're also known for their packaging.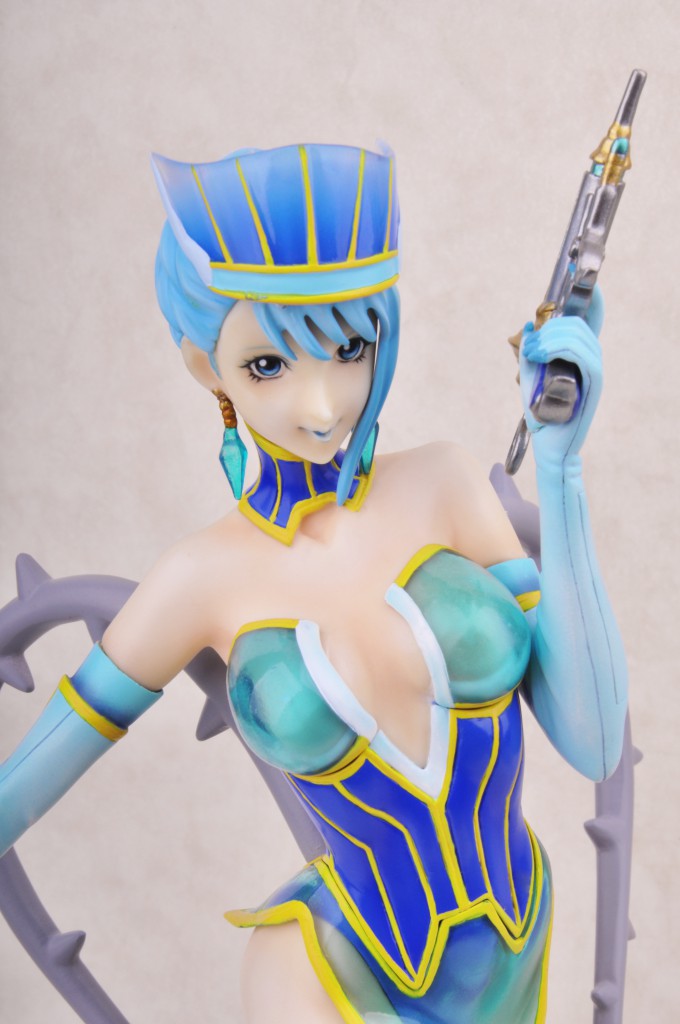 The first thing you notice is the level of detail, especially the facial features. Just take a moment to admire the paint job that has gone into this and the different usage of materials that are used for this figure. Not to mention the different types of color blends used in her hair. I personally like the painting job of her lips and different materials used to make her dress with the glossy touch overall which replicates the one from the anime series spot on.
From a side view, you can really appreciate the striking pose she is in, along with the detail of her boots/thigh highs. Just look at the different shades due to all the creases, you can tell they don't mess around when it comes to professionally pre-painted figures. Even her weapons have amazing detail. You wouldn't want to run into her in Sternbild City, would you?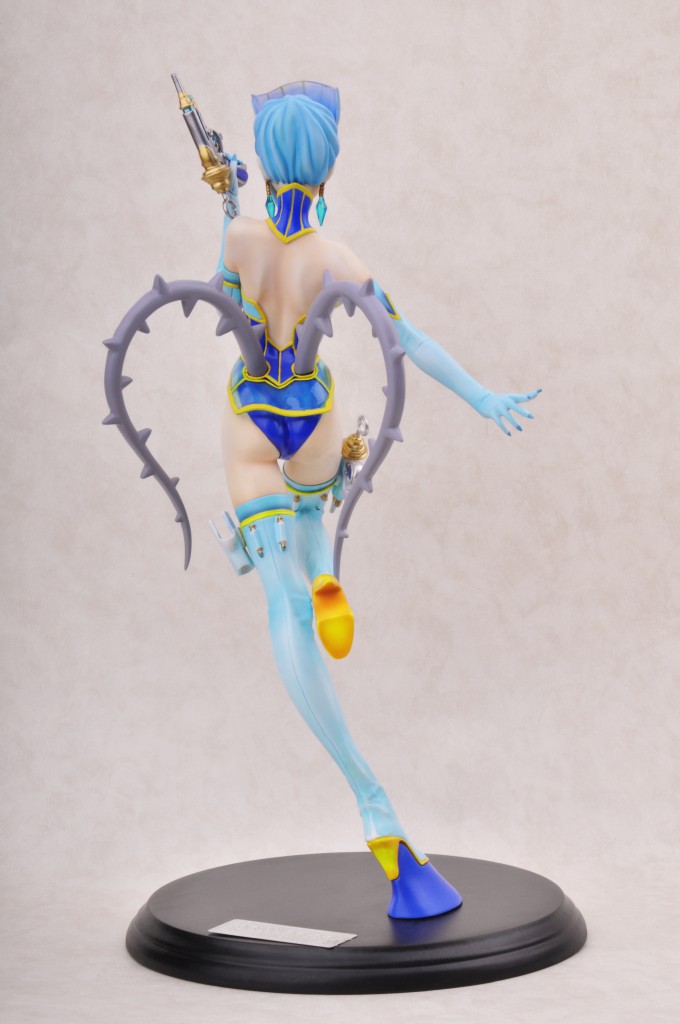 From behind, you can see the level of detail which have gone into the boots/thigh highs as mentioned above. The level of detail that has gone into just the sole of her boots amazes me, fine craftsmen ship right there. It's really the little things that count, they even included the bullets that are on her thigh highs in the series. Also not to mention that ass. The shading that has gone into her whole body structure is crazy. Look at the cheeks of her ass, shoulder blades and thighs. It must have taken a good amount of years practicing to even come close to this level of painting a garage kit.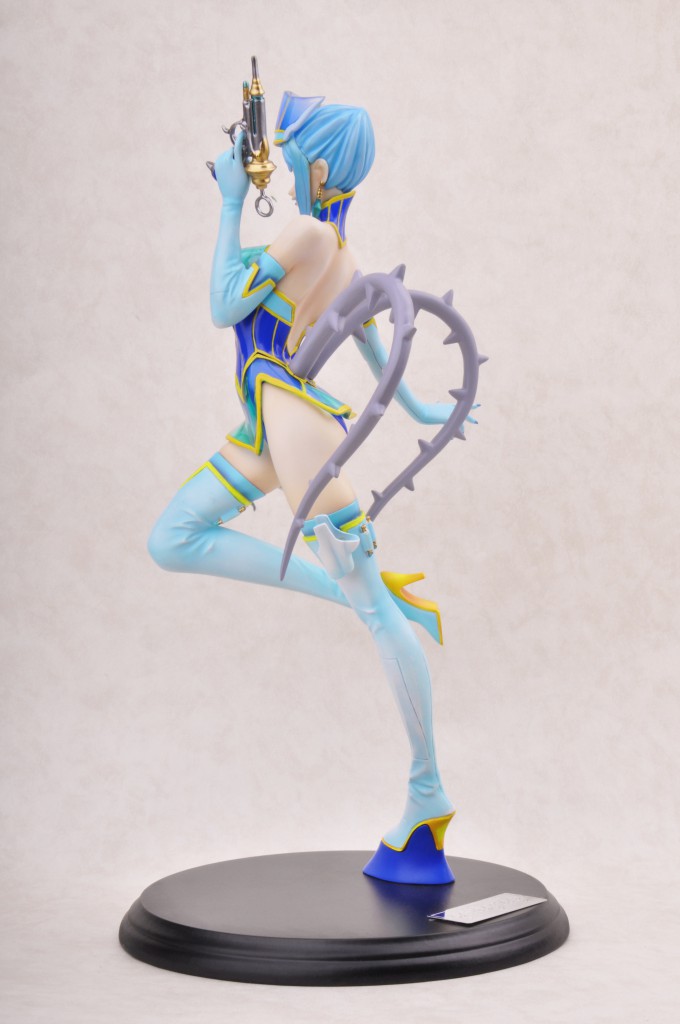 "My price may be a little cold, but your wallet has been put completely on hold!" – Just make sure you have enough funds to purchase this beauty.
Pre-painted version can be found here.
Height: 28.00 cm
Weight: 1.35 kg
As expected from the pre-painted version:
Minor Assembly Required
No Painting Required
Instructions Provided
Extra care service: Carried in extra package box, safety enhanced
Includes display base as shown
The pre-painted version costs  $151.99 (without sales/offers).
For the Garage Kit, or 'Do It Yourself' (DIY) Kit which can be found here;
Height: 25.00 cm
Weight: 0.44 kg
As expected from the garage kit version:
Includes clear parts
Assembly Required
Painting Required
Instructions Provided
Extra care service: Carried in extra package box, safety enhanced
No display base is included, you might wish to purchase from Display Base
Currently the Pre-painted version is 20% off in price and the DIY GK Kit is 25% off in price. Why not take this opportunity to have the beautiful Blue Rose on your shelf?