A new OVA for Fate/kaleid liner Prisma Illya Drei!! has been announced and its latest promotional video has recently been uploaded by Kadokawa Anime.
The OVA will be in Blu-ray format and it will be bundled along with the special limited edition Volume 6 of the manga which will be released on April 25, 2015. The entire manga and Blu-ray bundle will cost 4,200 yen.
Fate/Kaleid Liner Prisma Illya Drei!! is a spin off manga series from Type-Moon's Fate/stay night franchise by Hiroshi Hiroyama. The manga follows Illyasviel von Einzbern in an alternate universe where Miyu is captured to another world. The manga original released in 2007 in Kadokawa Shoten's Comp Ace magazine. A prequel series Fate/Kaleid Liner Prisma Illya 2wei! released in 2009 and another prequel titled Fate/kaleid liner Prisma Illya released in 2007. The anime adaptation of the first manga series aired in June last year and was produced by Silver Link.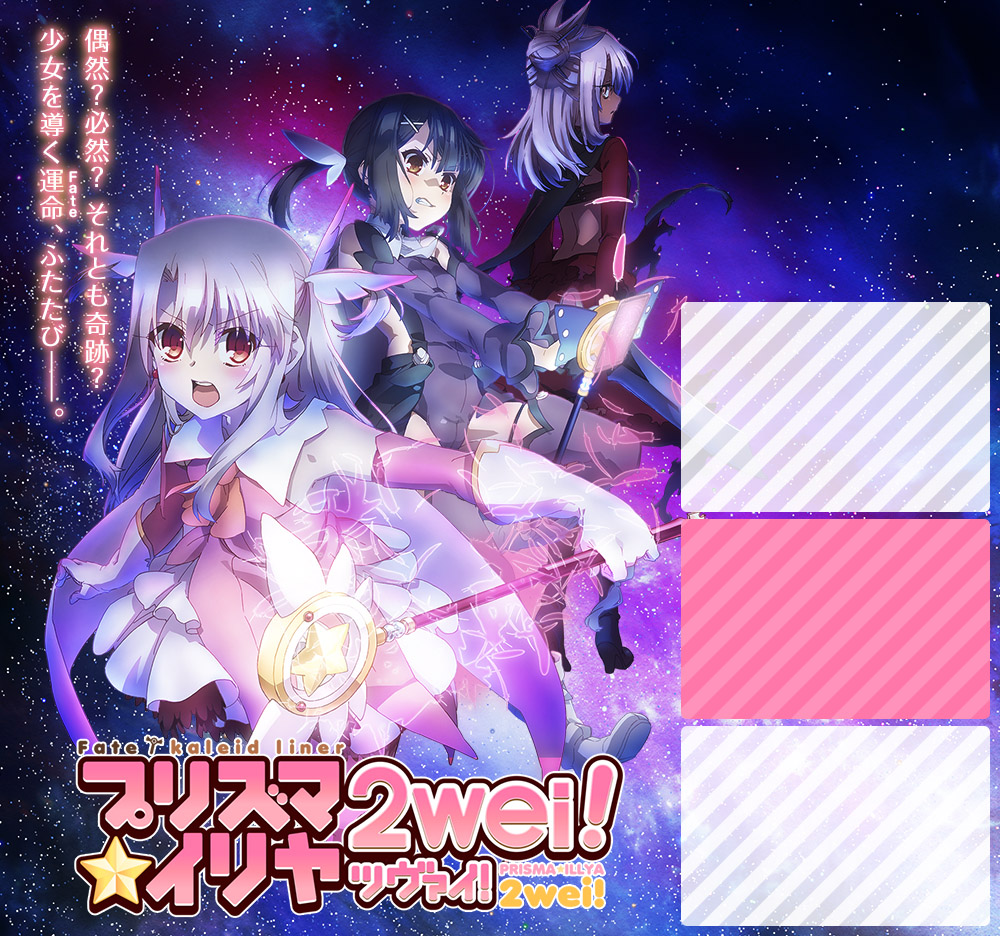 Fate/kaleid liner Prisma Illya synopsis from Haruhichan:
Spin-off of Fate/stay night with Illyasviel von Einzbern as the protagonist, living an alternate life as a school girl. While taking a bath, she stumbles upon Kaleido Stick Ruby, who turns her into a magical girl.