The major anime industry trade show AnimeJapan 2016 is scheduled for March 25-27, and the event presentation listings have fans speculating that an announcement of an adaptation of Delight Works' online RPG for iOS and Android, Fate/Grand Order, might be in the works. In addition to a booth, presented by Fate/Grand Order Project with gaming demos, photo shooting corner, displays of illustration and visuals, and original item sales, a March 27th Red Stage presentation has fans thinking about the possibility of the "hot news" to be revealed by FateProject.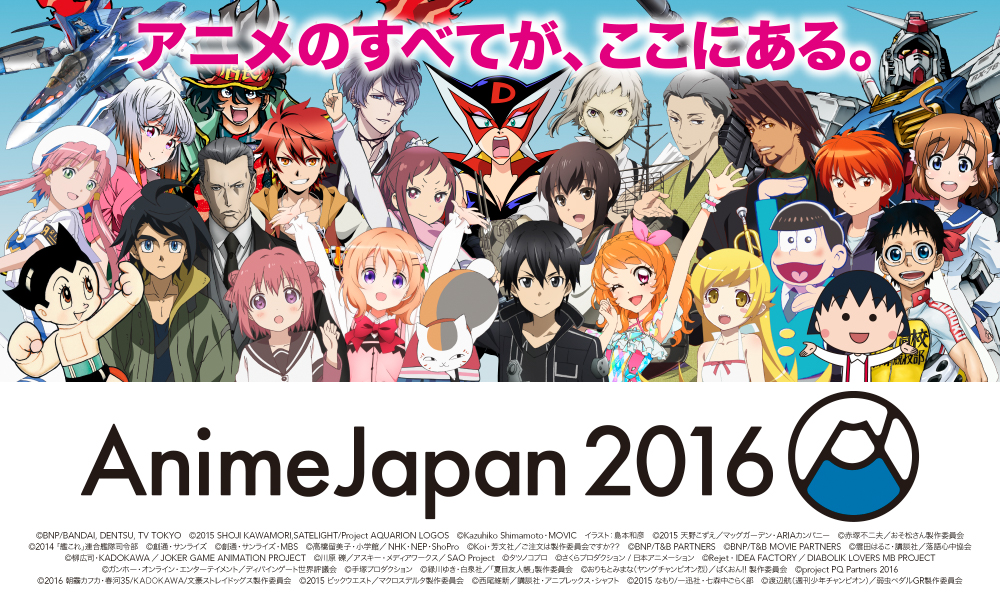 Guests for the presentation include Noriaki Sugiyama (Fate/stay night's Shiro Emiya), Ayako Kawasumi (Saber),  Nobunaga Shimazaki (Arjuna and Male Protagonist in Fate/Grand Order) and Risa Taneda (Shielder, Mata Hari, Marie Antonette, Kiyohime in Fate/Grand Order).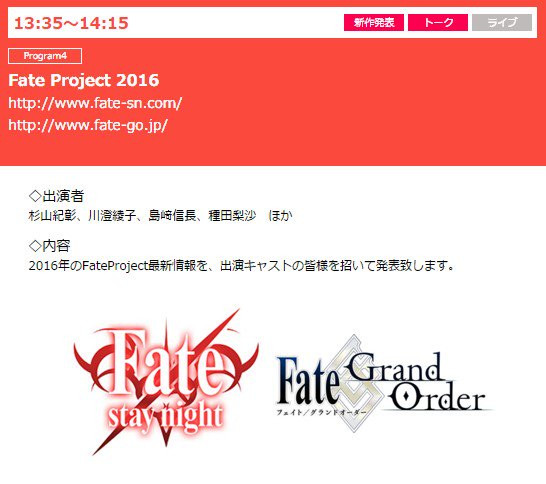 There are also rumors of news about the ufotable (Fate/Zero, Kara no Kyoukai: Mirai Fukuin) anime movie adaptation Fate/stay night – Heaven's Feel route planned for the AnimeJapan, then the Machi Asobi media event held in ufotable's home town of Tokushima in May.
Source: Crunchyroll