The upcoming series Fate/Kaleid Liner Prisma Illya 2wei! is scheduled to air on July 10th on TOKYO MX, AT-X, sun tv, TVQ, July 11th on chiba tv, teletama, GBS, July 12th on tvk and BS11.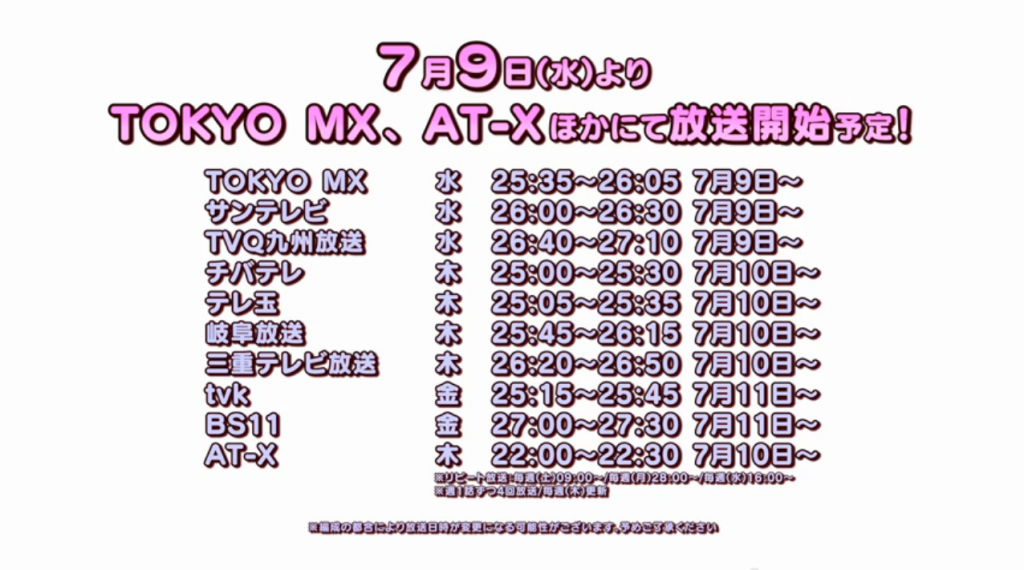 A new promotional video was uploaded today on KADOKAWAanime's YouTube channel. The 3rd promotional video of the upcoming series showcases a new character, Chloe "Dark Illya, Kuro" von Einzbern who is voiced by popular voice actress Chiwa Saito (Homura Akemi in Puella Magi Madoka Magica, Hitagi Senjogahara in Nisemonogatari, Tatenashi "Sarashiki Katana" Sarashiki in IS: Infinite Stratos 2, Chitose  Karasuyama in D-Frag!, Francesca Lucchini in Strike Witches).

The new promotional video also gives a preview of the opening theme, "moving soul" by Minami Kuribayashi (She did the theme songs for Carnival Phantasm, Chrno Crusade, IS: Infinite Stratos, IS: Infinite Stratos 2, Katanagatari, Kämpfer, Medaka Box, School Days and many more).
The ending theme will be titled "TWO BY TWO" and performed by Yumeha Kouda (Inserted Song Performance for Kiddy GiRL-AND episode 4).
3rd PV:
2nd PV released last May:
1st PV released last March:
Key Visuals:
Fate/kaleid liner Prisma Illya 2wei! Synopsis from Haruhichan.
About a month after the events of the first season, a new mission to normalize the Earth's pulsations comes up. However, when Illlya tries to subdue the pulsations…