King Records' official YouTube channel today uploaded five promotional videos for the upcoming film K – Missing Kings at the same time: a new 90-second trailer, three TV CMs, and a CM for the TV series' Blu-ray/DVD box set featuring "Different colors," the ending theme song for the film performed by angela (Performed the opening theme for K, Asura Cryin', Sidonia no Kishi. Performed the ending theme for Seitokai Yakuindomo, Kakumeiki Valvrave, Mouretsu Pirates: Abyss of Hyperspace). The song will be released as their 22nd single on the same day with the premiere day of the film in Japan, July 12.
K – Missing Kings is the sequel film of the 13-episode TV anime series K which was produced by Starchild Records, GoHands and aired from Oct 5, 2012 to Dec 28, 2012. It is directed by Shingo Suzuki, who served as the director and character designer for the TV series. Before its screening in Japan, the world premiere events are scheduled to be held at Japan Expo and Anime Expo.
CM for the TV Series' Blu-ray/DVD box set featured the film's ending theme song "Different colors" by angela:
Latest trailer for the film:
CM-SPOT "Ceptor 4":
K – Missing Kings CM-SPOT "Homura":
30 second CM:
The first key visual for the film: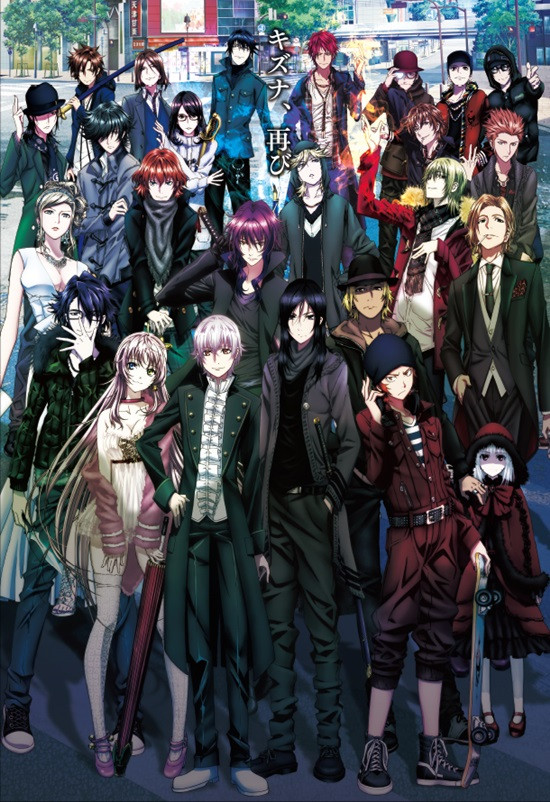 K – Missing Kings Synopsis from Haruhichan.
The "Academy Island Incident" in which four "kings" cross paths… Since then, Silver Clansmen Kuroh Yatogami and Neko have been searching for their master, Shiro. Without finding any clues to Shiro's whereabouts, the two became disheartened. However, one day, they see HOMRA members Rikio Kamamoto and Anna Kushina being chased by someone.
K Synopsis from Haruhichan.
Set in a world where history has taken a slightly different course from the one we're familiar with, K follows the story of a young boy whose life is caught in a psychic war between seven kings.

Ashinaka High School is known for its unique setting: the entire campus is built on an island. Yashiro Isana, aka Shiro, is having lunch with a cat on one of the school rooftops. After his lunch break, Shiro goes on an errand for his classmate Kukuri to prepare for their upcoming school festival, only to be chased by some intimidating-looking men.
Source: Crunchyroll