We here at Haruhichan bring you yet another uplifting, enlightening and dare I say… erotic? figure review to assist in your purchasing desires!
Our friends over at e2046.com have let us take a look at this royal beauty. Princess Yosha. Er, I mean… Yogame! She's from the light novel/anime series Katanagatari.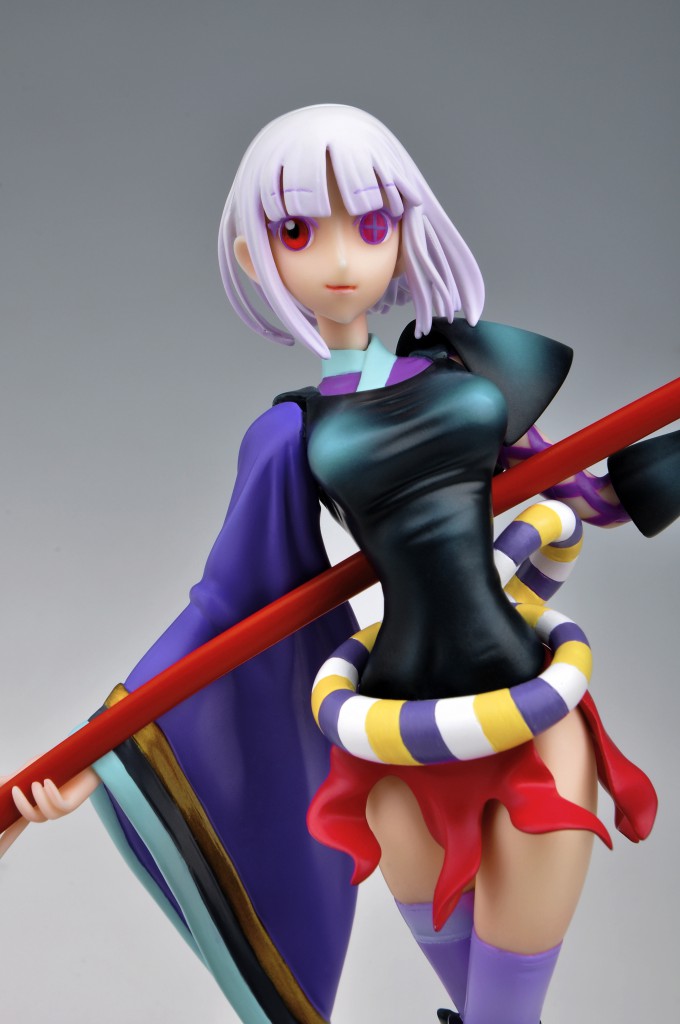 Our little lady here weighs in at about 0.97kg (~2lbs) and is 20cm(7.8in) tall including the base. The first thing you seem to notice on this figure is her long kimono-like sleeve. The gold, black and light blue colors are made so they portray a bit of texture. It gives off the look of fabric instead of just a fancy type of plastic.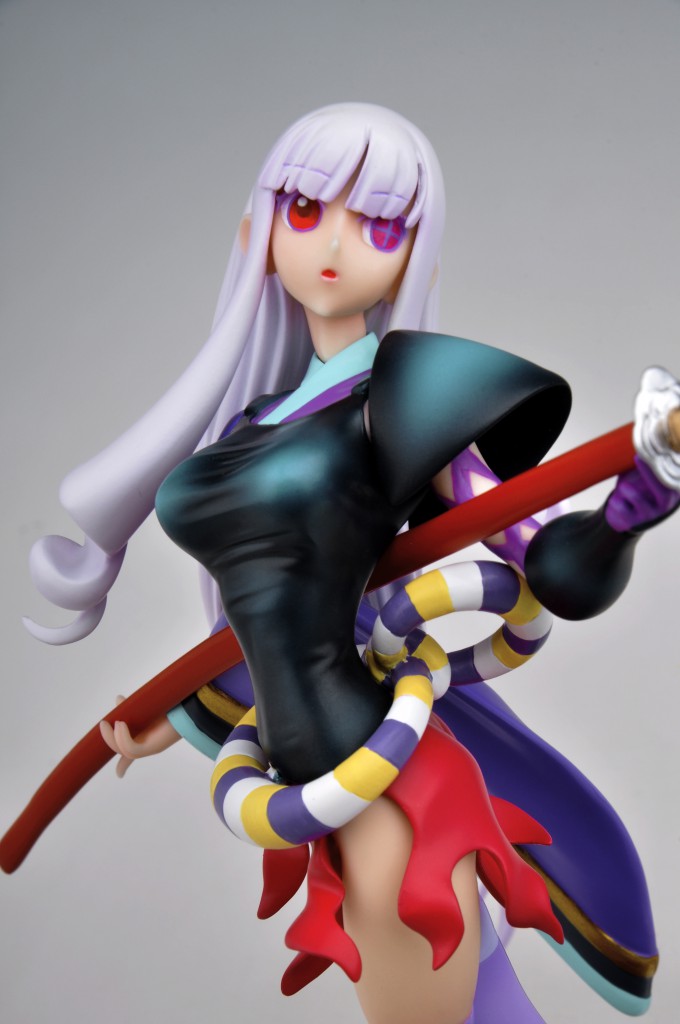 Wait, she has long hair now? Yep! The figure comes with an interchangeable head, which means you can choose from a long haired and or short haired Yogame for your viewing pleasure. Also, there are a few slight changes between heads; the mouth is opened differently and the long haired version is 'looking back' over her left shoulder instead of forward like the short-haired variant. It comes up to your style preference, or how you want to display her on the shelf.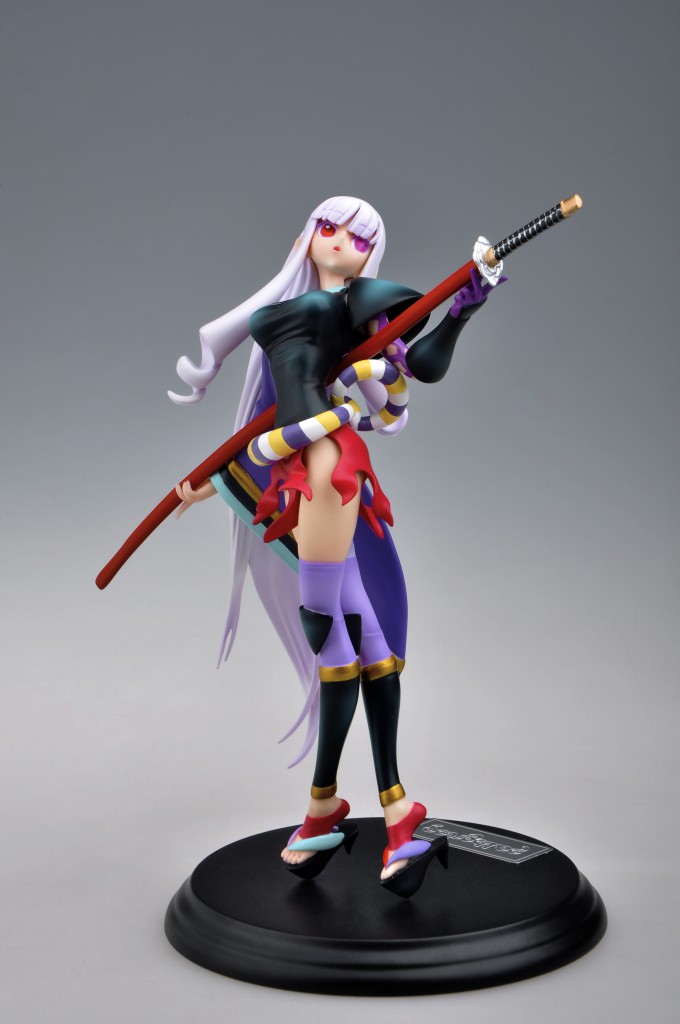 The other fantastic feature of this figure would be the sweet, sweet ass large katana she's wielding. On a majority of the cheaper figures out there, if they have a sword the handles looks like straight up junk. Not this one! The hilt of the katana looks fantastic. It looks almost as if it's actually wrapped like a real traditional katana. Combine that with it's stellar paint quality, and you see the difference between a $50 figure and a $200 figure. It just blows cheaper figures out of the water.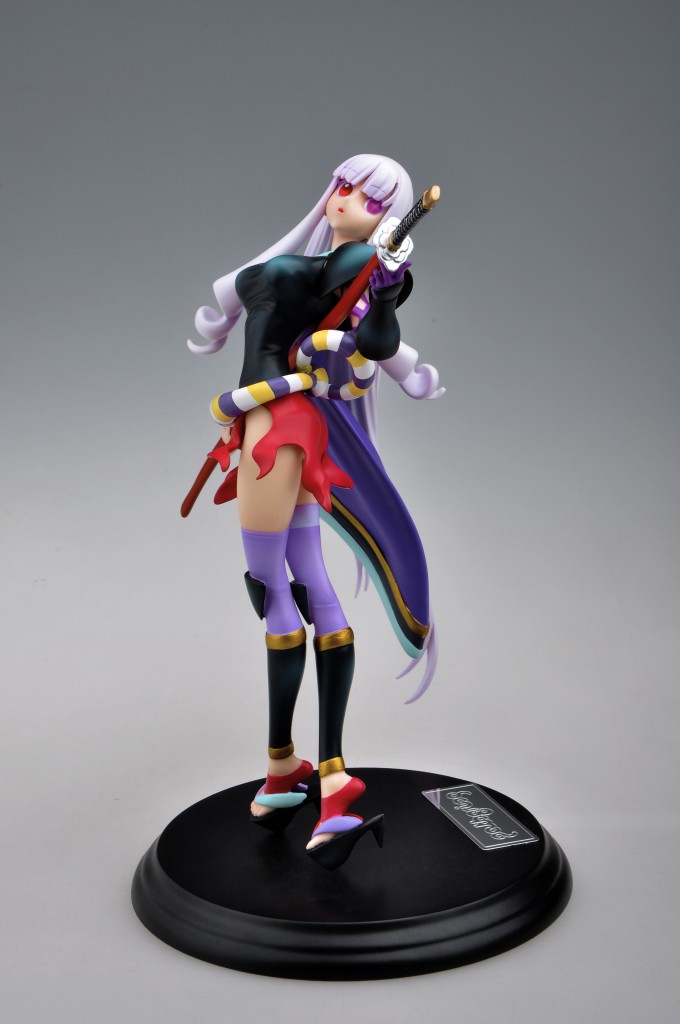 This picture is a nice representation of how the long-haired head has changed her pose just by tilting the head a bit. She's leaning back and looking slightly over her shoulder. I don't know if it's a 'come hither' sexy look, or a feint for an attack. If she yells "Cheerio!" be on the look out.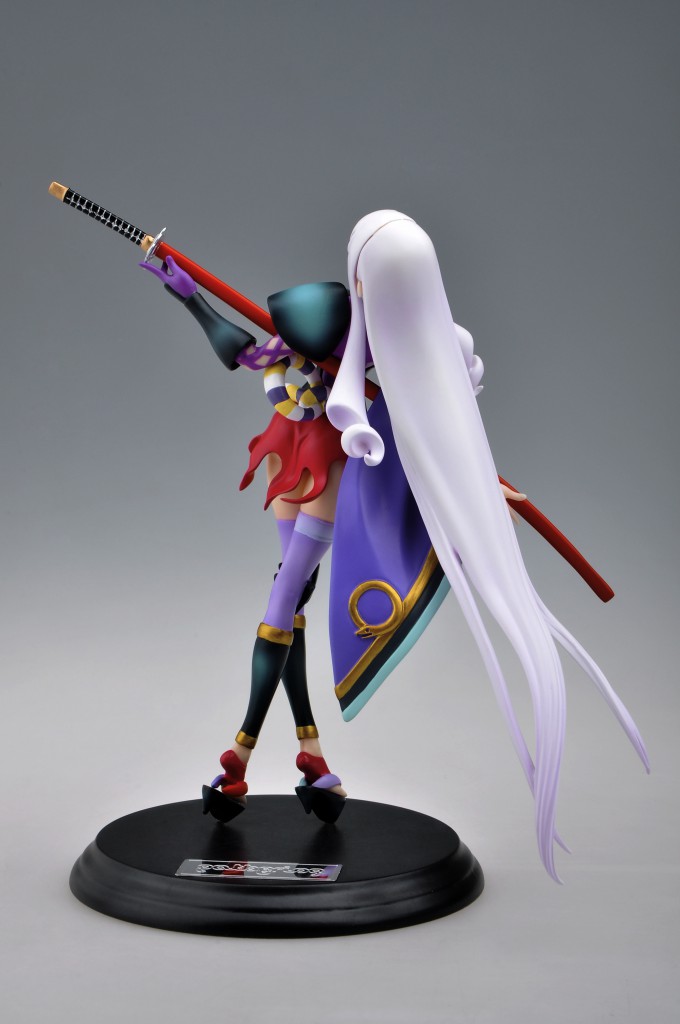 Now this showcases her backside. I find it kind of odd that the serpent on the back of the  kimono sleeve is not visible a majority of the time. I figure they added that to keep it show accurate, but the embellishment is almost wasted on a part of the figure you'll never see. Besides that, it looks fantastic like the rest of the figure. This is also the first picture that details the purple 'hatch' marks going along the length of her left arm. This would be the part where having a tiny paint-overlapping problem would tarnish the overall figure. Good thing these lines are painted with precision.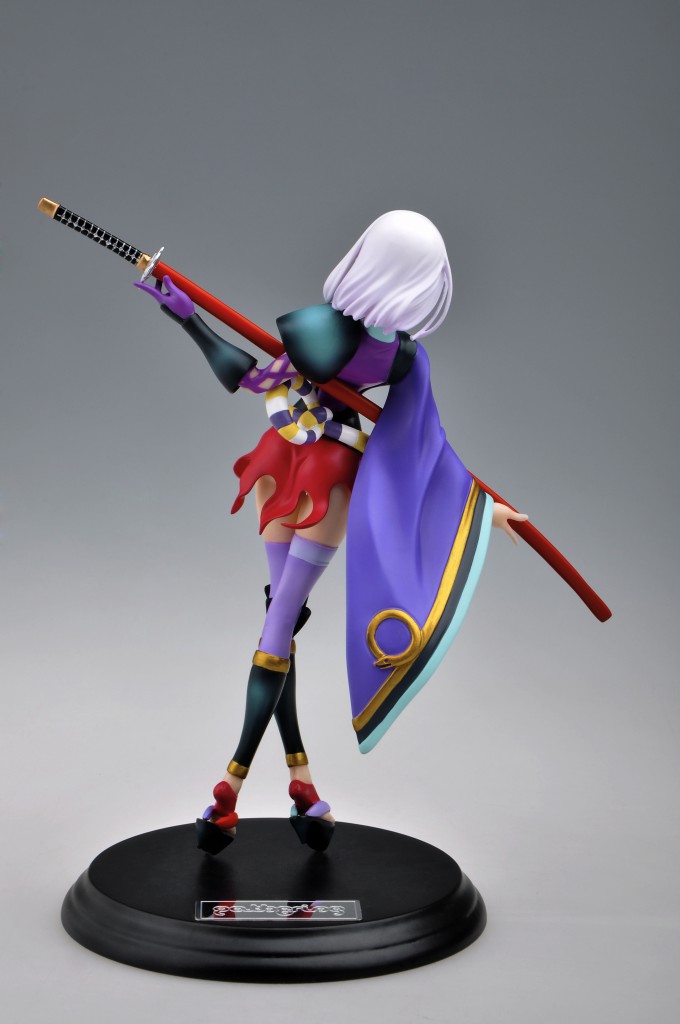 This is the same as the last image, but with the short-haired head variant.
Hopefully this review has become a beacon of light to follow during the purchase of your favorite cheerio loving princess, Yogame.
You can have her on your shelf today for only the low-low price of  $175.99 $140.79(20% Discount) from our friends at e0426.com. If you don't like getting the prepainted version, they also have a Garage Kit version for $50.99 $40.79(20% Discount). Please note that the GK version comes with a different platform to stand on. Both versions are 20cm(7.8in) tall with the GK being .41kg(0.9lbs) and the Prepainted being 0.97kg (~2lbs), which I believe to be because of the stand itself. Other than those minor differences, both versions are pretty much the same.