With her striking poses and shining charm, Usagi Tsukino from Sailor Moon, and our friends at E2046 never fail to amaze us. Due to release on the 11/05/2014, this beautiful pre-painted figure is definitely something I'd be pre-ordering.
The design detail on this figure is absolutely stunning; not a crack left untouched. Clear hardwork went into creating this fine figure.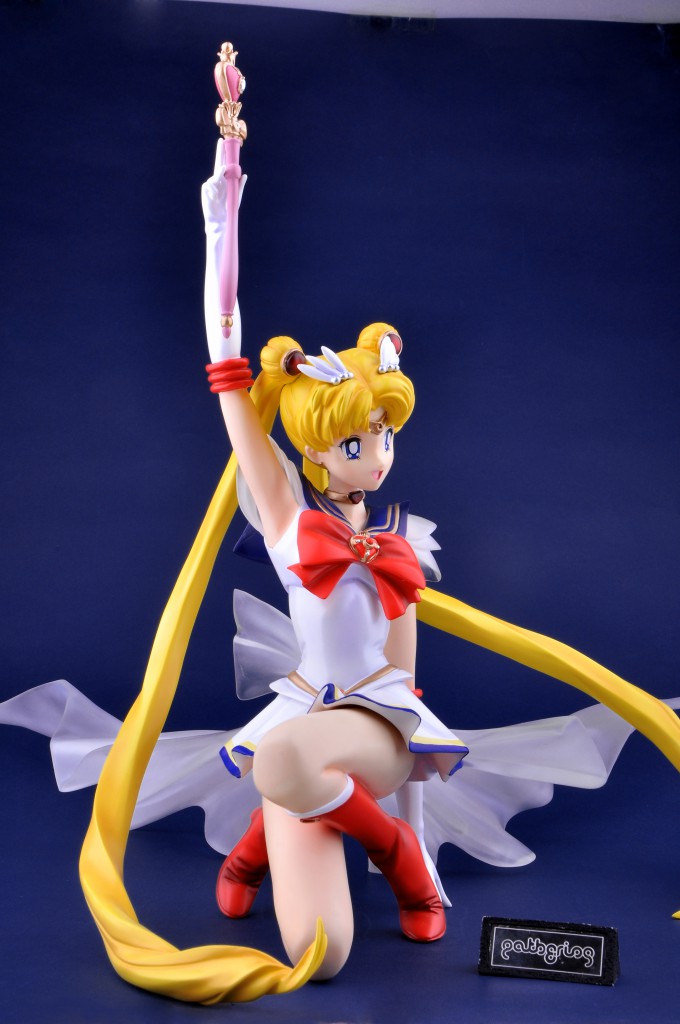 Upon zooming in, you can see this boldness of the colors. Her hair is of a beautiful golden yellow colour, infused with a tiny shading of orange to add a wonderful shadow-like effect. The whiteness of her outfit stands out boldly, merging well with the red and gold parts of her outfit. Every little detail, such as the twisting of the hair, or the shape of her outfit to match her pose is simply wonderful.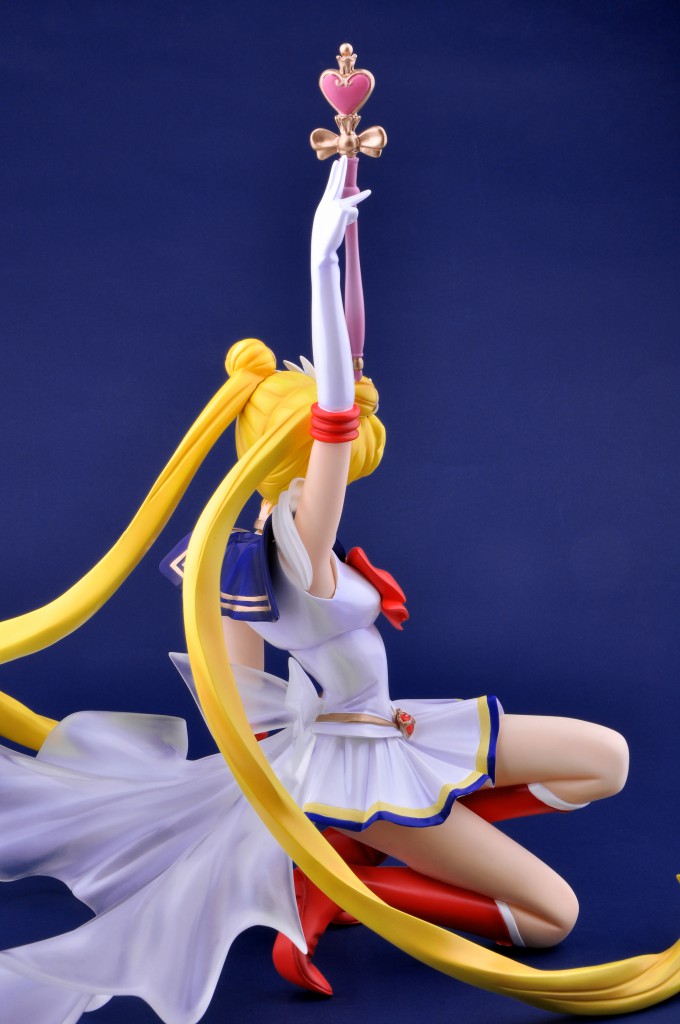 From a side shot, you can see that not only more her outfit, but the different types of materials actually used to give the figure a wonderful effect. The back detail of her hair and the in-depth detail of Usagi's Spiral Heart Wand is also shown (oh goodness, they haven't missed a thing!).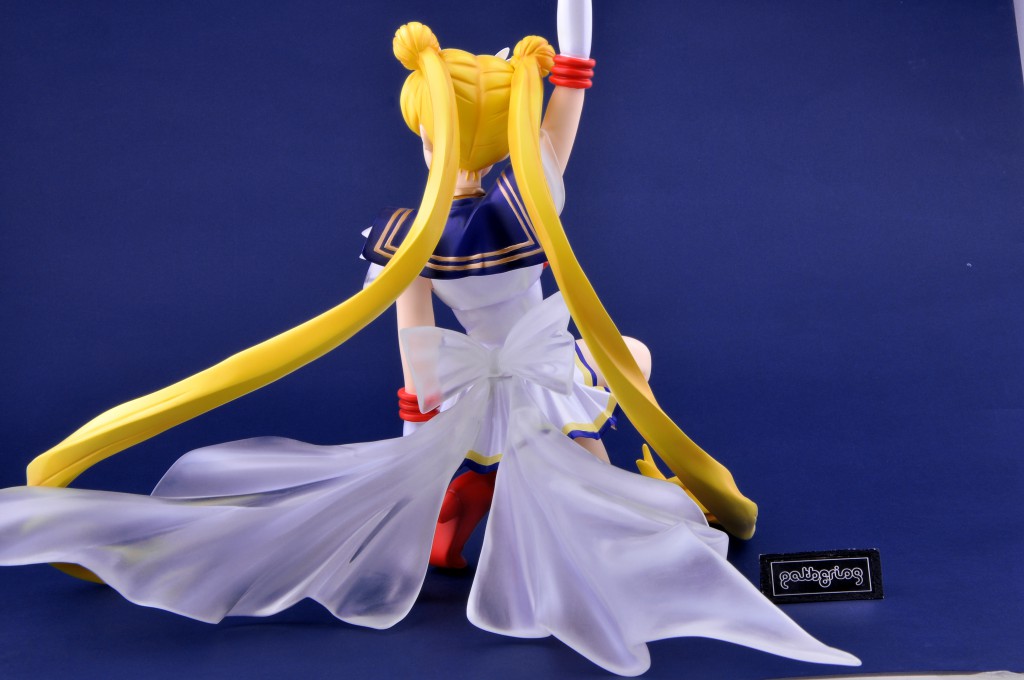 A better look at Usagi's clear outfit adornment here. Looking closely, you'll be able to see the detail gone into the adornment, with the intention of giving Usagi a sort of flowing feel to her pose.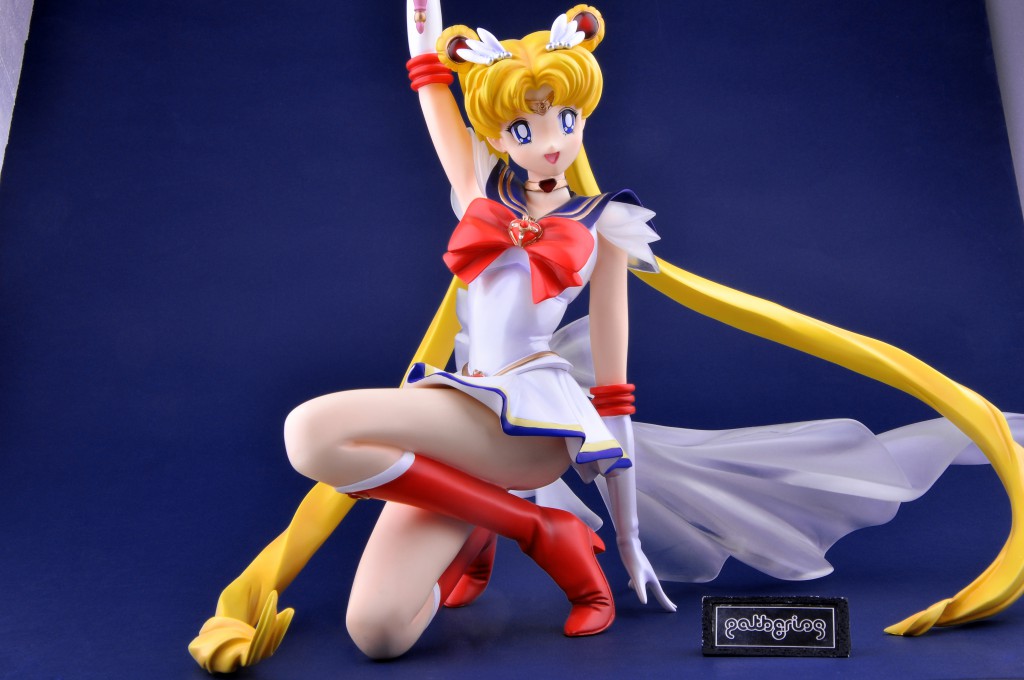 Just look how well the paint shines! I'm truly jealous of those with the talent of hand painting these, and especially those who hand paint these by the masses. Now, for those who are super interested, have I got the details for you!
Since there is also a Garage Kit with a slightly different weight and height, I'll post the pre-painted version first.
Link: http://www.e2046.com/product/20036
Height: 37.00cm
Weight: 3.20kg
Scale: 1/4
As expected of a pre-painted version;
Minor Assembly Required
No Painting Required
The pre-painted version costs  $322.22 (without sales/offers), or £189.72 (without sales/offers).
For the Garage Kit, or 'Do It Yourself' (DIY) Kit;
Link: http://www.e2046.com/product/10328
Height: 30.00cm
Weight: 1.80kg
Parts: 33
Scale: 1/4
And as expected of the DIY Kit;
Includes clear parts
Assembly Required
Painting Required
The DIY Kit costs $143.84 (without sales/offers), or £84.69 (without sales/offers).
Currently, there is a 25% offer if you manage to catch it on both the DIY kit and the pre-painted, if you pre-order on E2046's websites with the links listed above. And remember, "For Love and Justice, the pretty sailor suited soldier Sailor Moon!"