The official website has revealed another brand new visual for the upcoming third anime season of Karino Takatsu's Working!!, totalling up to a total of 4 visuals to date. Working!! 3 will begin airing from July 2015 during the Summer 2015 anime season.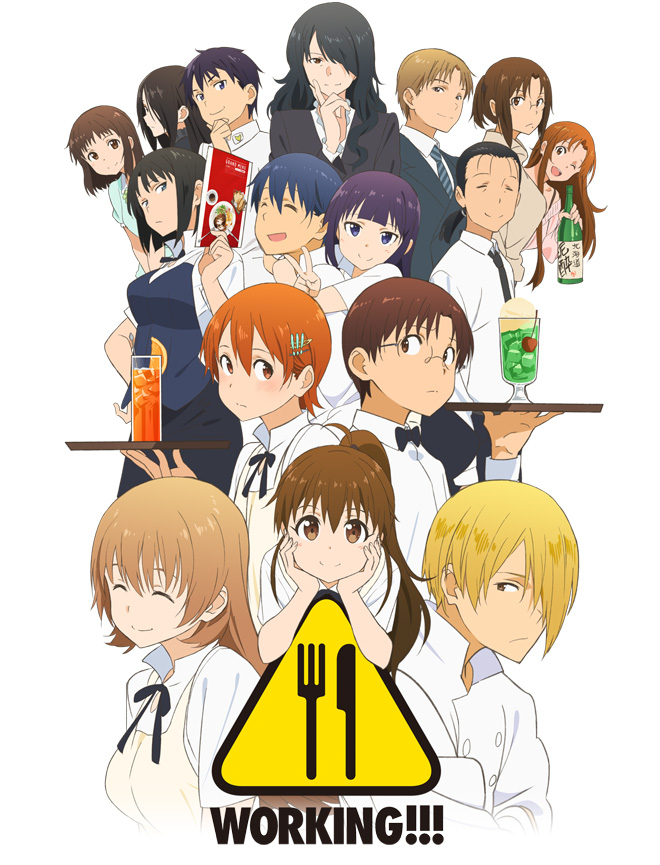 Previous visuals: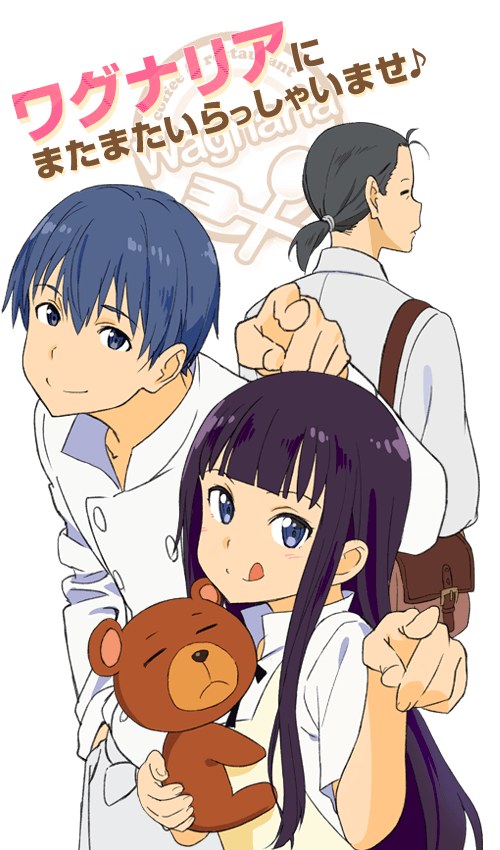 The main cast for Working!! 3 will be returning from the previous seasons of the anime, which include:
Jun Fukuyama (Lelouch Lamperouge in Code Geass: Hangyaku no Lelouch) returning to voice Souta Takanashi
Kana Asumi (Yuno from Hidamari Sketch) will reprise her role as Popura Taneshima
Saki Fujita (Ao Nanami from Yozakura Quartet) will be back to voice Mahiru Inami
Eri Kitamura (Yui from Angel Beats!) will voice Yachiyo Todoroki
Daisuke Ono (Sebastian Michaelis in Black Butler) voicing as Jun Satou
Hiroshi Kamiya (Levi in Attack on Titan) will be back as Hiroomi Souma
Ryou Hirohashi (Kyou Fujibayashi in Clannad) will voice Aoi Yamada
The staff were also revealed, which includes a director change whilst the remainder of the staff returns from the previous seasons:
Working!! is a manga series by the original creator Karino Takatsu. The manga series has a total of 13 volumes and has received two anime adaptations, with the third on its way titled Working!! 3. The first season aired during spring 2010 anime season from April 4 to June 27. The second season titled Working'!! aired during the fall 2011 anime season from October 1 to December 24.
Working!! synopsis from MAL:
Set in a family restaurant in Hokkaido, the northern prefecture of Japan, 16-year-old high school student Souta Takanashi works part-time along with his strange co-workers: Popura Taneshima, a high school girl who's a year older than Souta, yet easily mistaken for an elementary/middle schooler, and Kyoko Shirafuji, the 28-year-old store manager who doesn't bother to do any work at all.
Source: Working!! official website