Earlier in the week rumours were going around about a supposedly leak of the November issue of Fujimi Shobo's monthly Dragon Magazine that had information regarding the newly announced Full Metal Panic! anime and the sequel of Saenai Heroine no Sodatekata. The issue has now been released in Japan and no such information was revealed.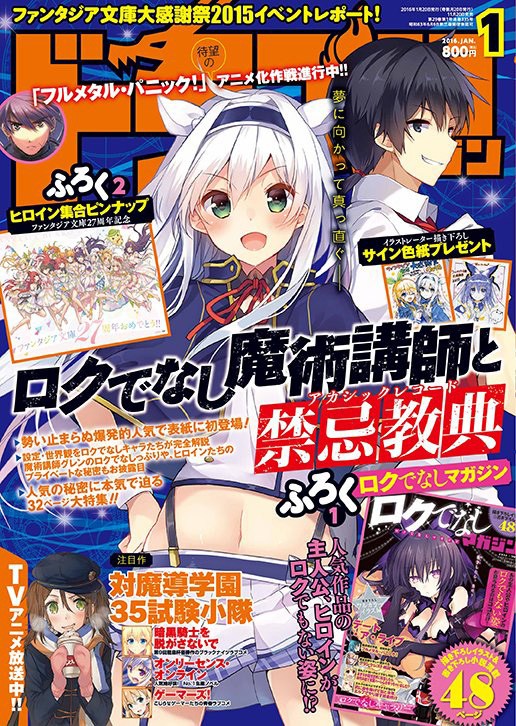 The latest issue of Dragon Magazine has been released, but none of the claims from the rumours was present. The leak mentioned that the upcoming anime adaptation of Shoji Gatoh and Shiki Douji's Full Metal Panic! light novel series would be directed by Tomoki Kyoda (Eureka Seven AO, RahXephon) and produced by animation studio Bones (Fullmetal Alchemist, Noragami). To further prove this leak wrong, Kyoda himself went on twitter to mention that he has no current knowledge about the anime's production.
https://twitter.com/kyoda_contact/status/666754385364414464
The leak also mentioned that the second season of Fumiaki Maruto and Kurehito Misaki's Saenai Heroine no Sodatekata would broadcast from October, in the Fall/Autumn 2016 anime season. The issue has no details about this.
Source: Crunchyroll, Otaku Tale