Georgia is the name of a popular brand of coffee drinks which are sold in Japan. They recently announced that they are teaming up with Yudetamago's classic anime and manga series Kinnikuman for a special collabration known as "Kinnikuman Hataraku! Super Figure Collection".
There will be a total of six different Georgia Coffee cans which will have a different Kinnikuman character head attached to the top. The characters included are Kinnikuman, Uozuman, Robinmask, Buffaloman, Ramenman, and Terriman.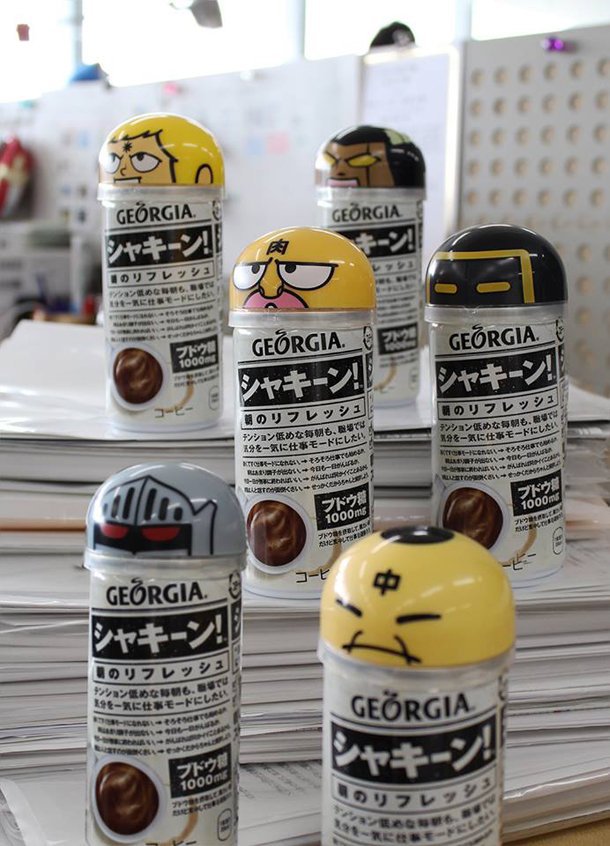 Inside each cap are little figurines and again there are a total of six to collect.

Each figure has it's own pose to do little tasks for you, just to make your daily life easier.
These are definitely a great little item to collect, especially if you're a fan of coffee and the Kinnikuman series.

Source: Hobbydrifter