The official website of the anime adaptation of Cyber Agent's Girlfriend (Kari) has released a new key visual for the upcoming Fall/Autumn 2014 anime season. In addition, the site revealed that the anime will be airing from October 12th at 1:35am. The series will be airing on TV Tokyo, TV Osaka, TV Aichi and AT-X.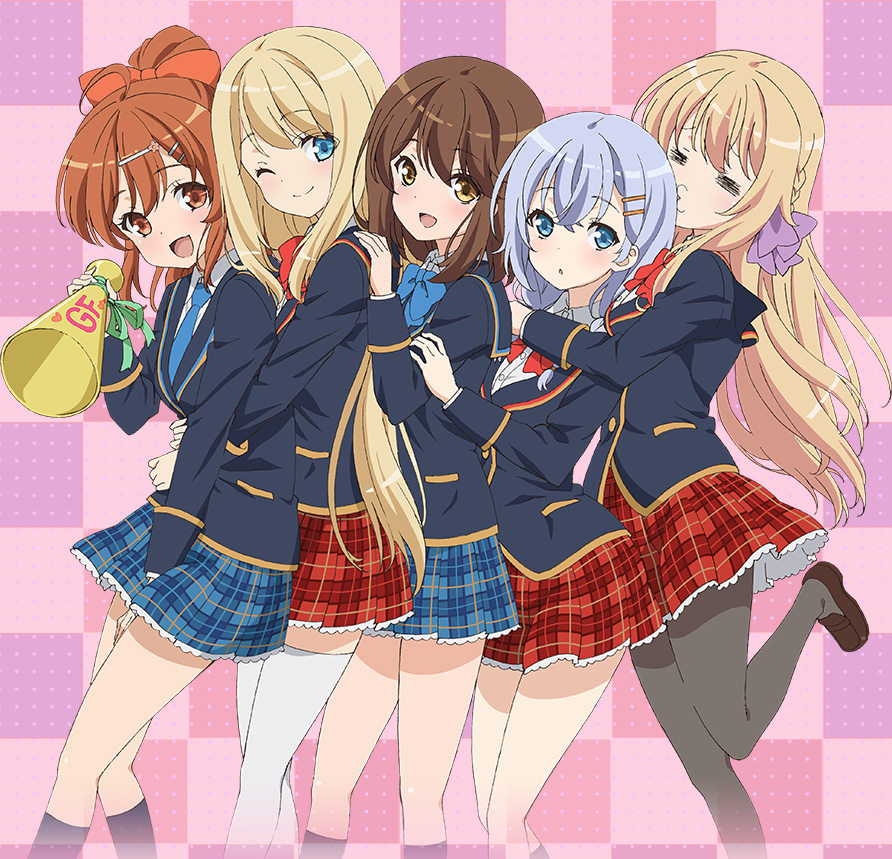 The Girlfriend (Kari) website also revealed the main cast of the anime:
Hitomi Harada (Mizuki Himeji in Baka to Test to Shoukanjuu) as Erena Mochizuki
Kaori Nazuka (Nunnally Lamperouge from Code Geass: Hangyaku no Lelouch) as Fumio Murakami
Satomi Satou (Ritsu Tainaka in K-ON!) as Kokomi Shina
Rina Satou (Mikoto Misaka from Toaru Majutsu no Index) as Akane Sakurai
Sakura Tange (Sakura Kinomoto in Cardcaptor Sakura) as Chloe Lemaire
The event also revealed the staff who will be producing the anime:
Director: Naotaka Hayashi (Morita-san wa Mukuchi)
Series Composer: Michiko Yokote (Gintama, Shinryaku! Ika Musume)
Character Designers: QP:flapper (Sora no Method), Noriko Tsutsumiya (First Character design role, Kokoro Connect Animation Director)
Animation Studio: Silver Link (Kokoro Connect, Non Non Biyori)
Here is the previous key visual of the anime: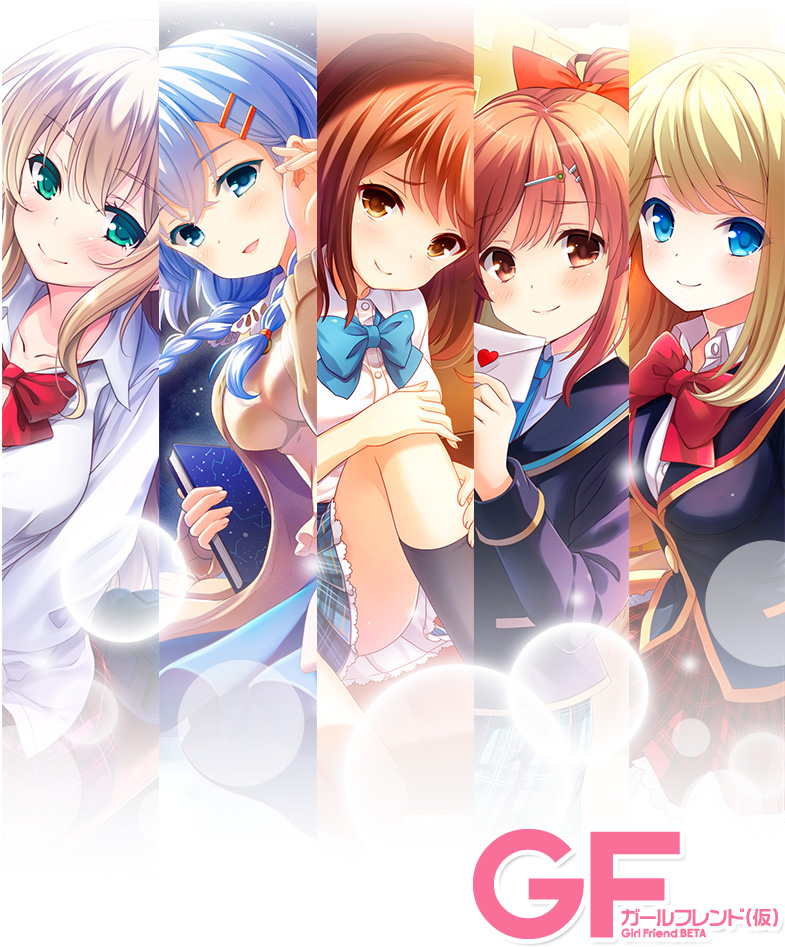 Girlfriend (Kari) is a free to play, mobile online battle card game developed by Cyber Agent for their Ameba social network. The game also featured dating sim mechanics, where you can date any of the 90 characters, and it even spawn a spin-off game titled Boyfriend (Kari). Girlfriend (Kari) released in 2012 on Android and IOS devices in Japan and to date has over 5.3 million users, where no news on localisation has been made so far.

Girlfriend (Kari) will be premiering from October 12th on TV Tokyo at 1:35 am, during the Fall/Autumn 2014 anime season.
You can visit the anime's page here: http://girlfriend-kari-anime.jp/
You can also follow them on Twitter: @Gf_anime
Source – GirlFriend (Kari) Website, Yaraon