The official twitter account for the Gochuumon Wa Usagi Desu Ka? anime series has revealed the fourth blu-ray volume cover. The fourth cover features Kokoa Hoto, Sharo Kirima and Rize Tedeza from the series.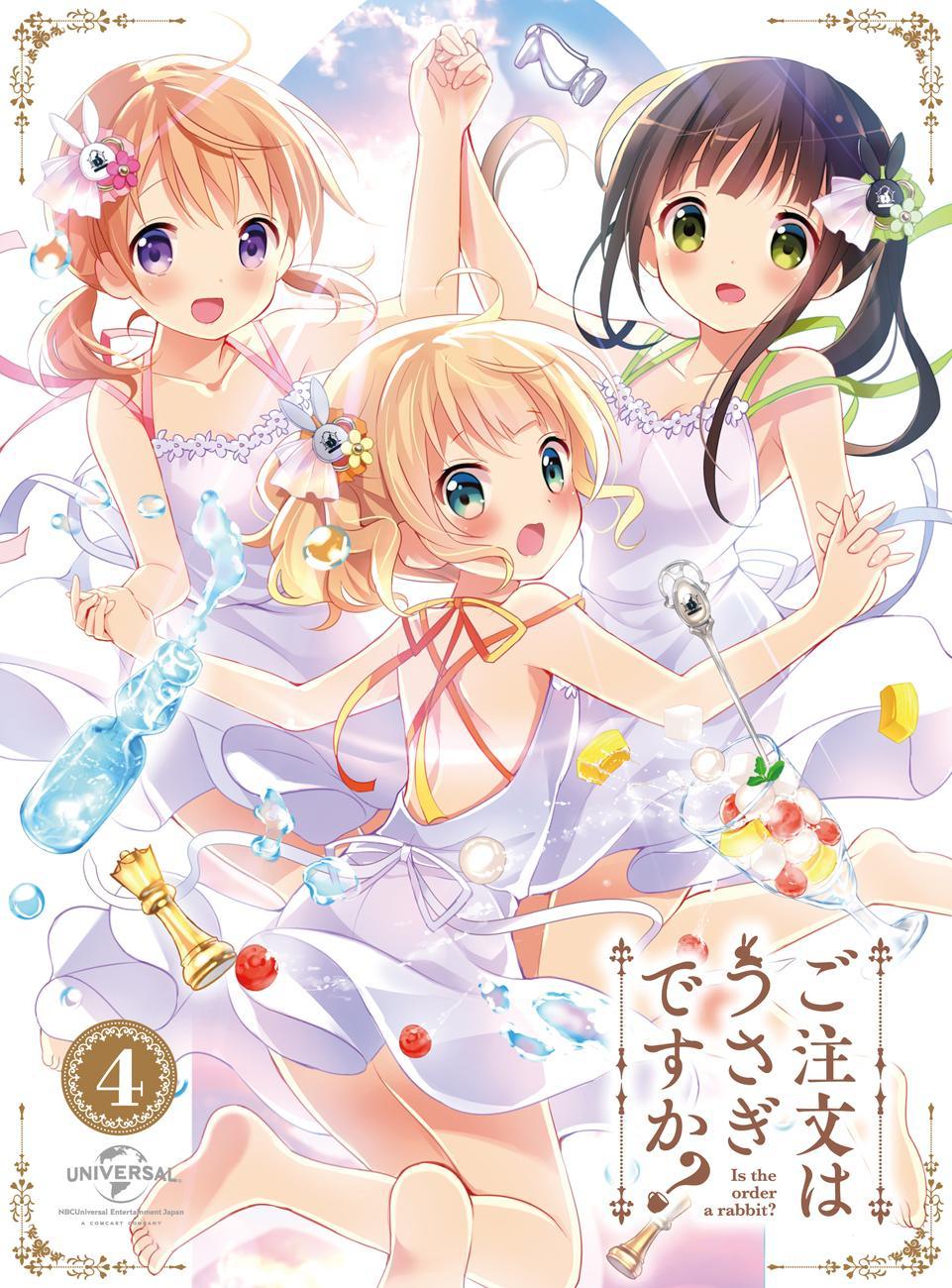 Past Blu-ray volume covers:
Gochuumon wa Usagi desu ka? is a manga series by creator Koi. The series began in Manga Time Kirara Max magazine in January of 2011. To date there are 3 volumes released, with the latest volume being recently released last March.
Gochuumon wa Usagi desu ka? synopsis from Haruhichan:
Cocoa arrives at the cafe Rabbit House one day, excited for rabbits. She actually all but lives in that cafe. She meets lots of different girls there, including a tiny and cool girl named Chino, a tough and soldier-esque girl named Rize, a spacey and quintessentially Japanese girl named Chiyo, and the ordinary but dignified Sharo.