Despite being up for pre-order for a while now on all of the usual figure-selling sites, the Bunny Girl version of Yumiko from the Grisaia series has had some more in-depth photo shoots in recent days.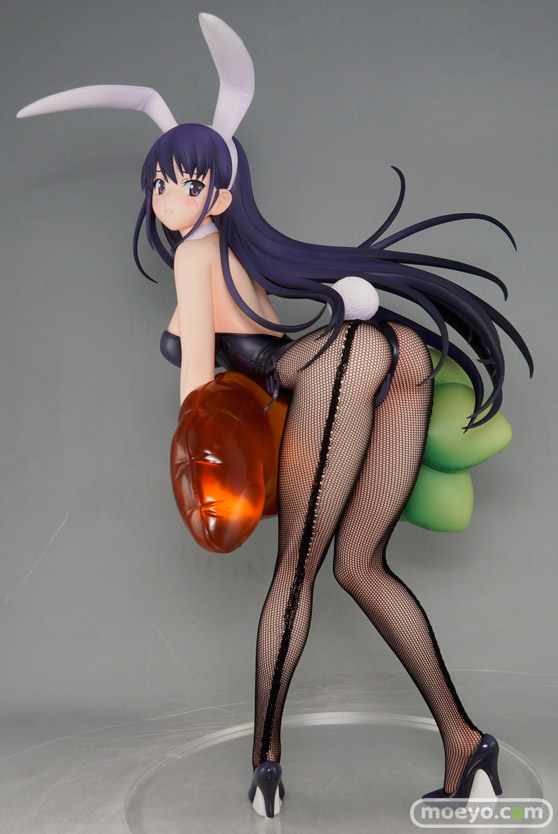 The bunny outfit she is wearing matches her purple hair color and also features fishnets stocking complete with seams. The 1/7 carrot plush holding figure comes in at 265 mm (about 10.4 inches) tall and is retailing at 12800 yen (almost 107 USD).
In preparation for her January 2016 release date, Yumiko recently went to a couple of photo shoots that captured the essence of the figure in a better light than previews shoots had done before.
These shots from Moeyo cover pretty much every angle of the figure you could ever want to see in great detail. Following every curve and getting every nook and cranny into the limelight. Speaking of "every nook and cranny," this figure has a uniquely lewd touch to it, that's right, its a cast-off figure! If the source visual novel and show features nudity it is only right for a figure from the series to feature the same.
You can check out the full photo shoots (complete with cast off shots) on both Moeyo and AmiAmi.
And if you are looking to purchase her, do be aware that directly purchasing her through Orchid Seed (or second-hand shops that do that already like N-Y) will get you an exclusive A4 sized wallscroll featuring the art that inspired the figure.