The official website of Ao Jumonji and Eiri Shirai's Hai to Gensou no Grimgar (Grimgar of Fantasy and Ash) light novel series has announced that the series receive a TV anime adaptation in January 2016. The anime's website has launched revealing the first visual, promotional video and main staff of the upcoming series.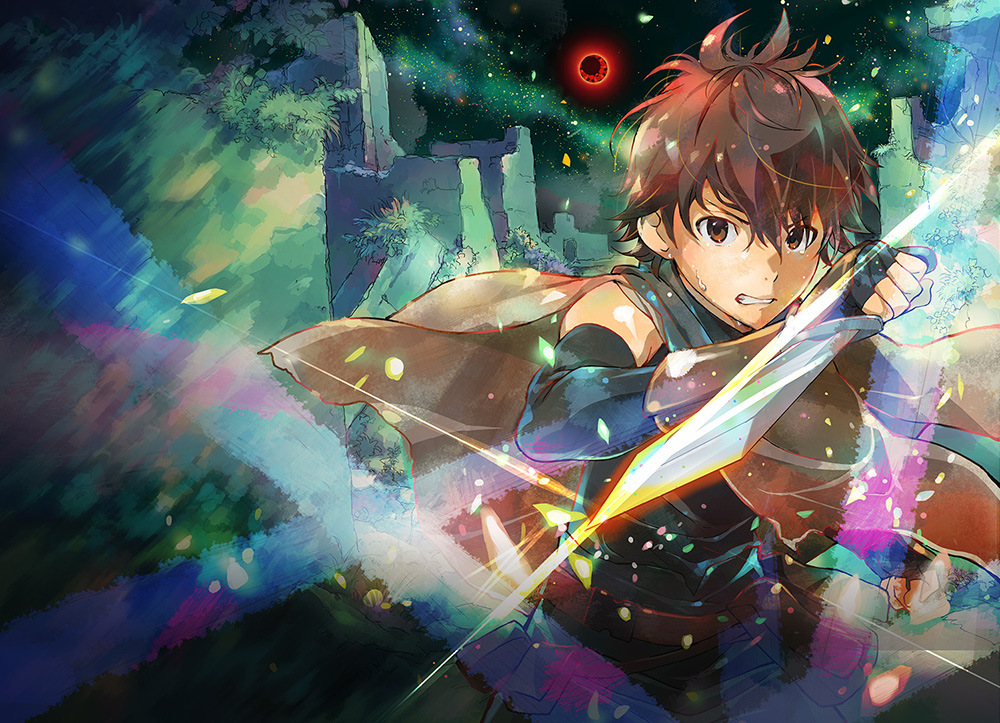 Hai to Gensou no Grimgar (Grimgar of Fantasy and Ash) anime promotional video:
The first members of the anime's production staff were also revealed and includes:
Director and Series Composer: Ryosuke Nakamura (Aiura, Aoi Bungaku Series)
Anime Character Designer: Mieko Hosoi (Aiura, Aoi Bungaku Series)
Animation Studio: A-1 Pictures (Sword Art Online, Shigatsu wa Kimi no Uso)
Hai to Gensou no Grimgar (Grimgar of Fantasy and Ash) is a fantasy light novel series written by Ao Jumonji and features illustrations from Eiri Shirai. The series began in 2013 and is being published under Overlap Bunko. To date a total of 6 volumes have been released. The series also inspired a manga adaptation by Mutsumi Okubashi, which is being serialized in Square Enix's Gangan Joker magazine since April this year.
Here is the series synopsis from MAL:
Why are we here? Why are we doing this?

Before Haruhiro had realized what happened, he was surrounded by darkness. Why was he here? Where was here? Even now, he still didn't know. Those around him were the same as him, no one remembered anything other than their own names. And when they emerged from the darkness, the world that awaited them seemed like something out of a video game.

In order to survive, Haruhiro forms a party with the others, learns fighting skills, and as a soldier in the reserve force, takes his first steps into the world of Grimgar. What awaits him there, he doesn't know…

This the story of an adventure born from the ashes.
The Hai to Gensou no Grimgar TV anime will air from January 2016 during the Winter 2015/2016 anime season. Further information about the series will be revealed in the upcoming weeks.
You can visit the anime's website here: http://grimgar.com/
And follow their Twitter: @grimgar_anime