It has a been revealed that the hit horror-murder doujin soft sound novel, Higurashi When They Cry, is being adapted into a live-action TV drama that will star members of the Niigata-based pop idol band NGT48.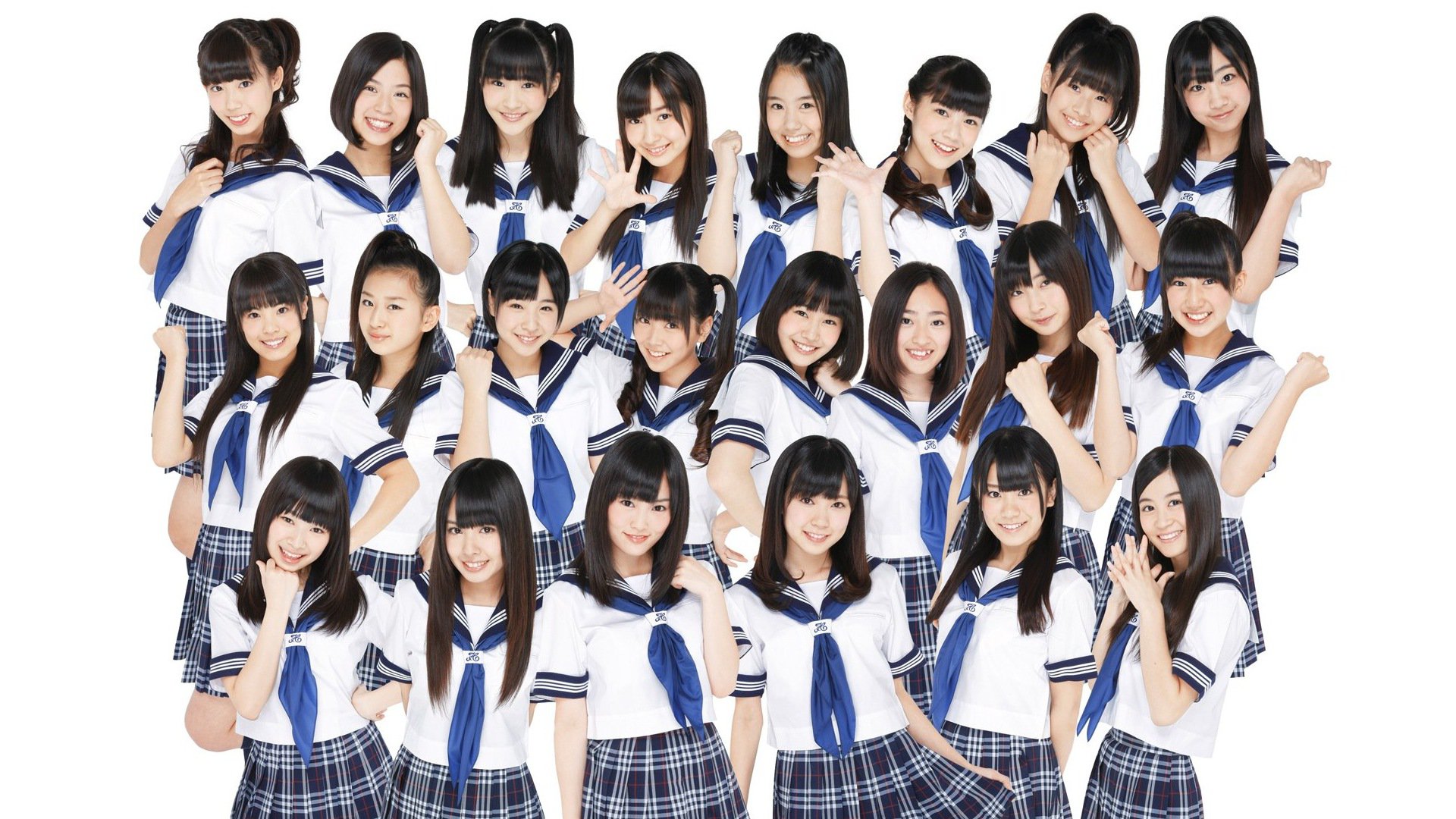 The live-action Higurashi When They Cry TV drama will be directed by Toru Otsuka and Taro Miyaoka, and the scripts will be written by Toru Hasegawa. The series will run for 8 episodes, with each episode being 60 minutes in length. The live action TV drama will air May 2016 on BS Sucapa!.
Anime visual: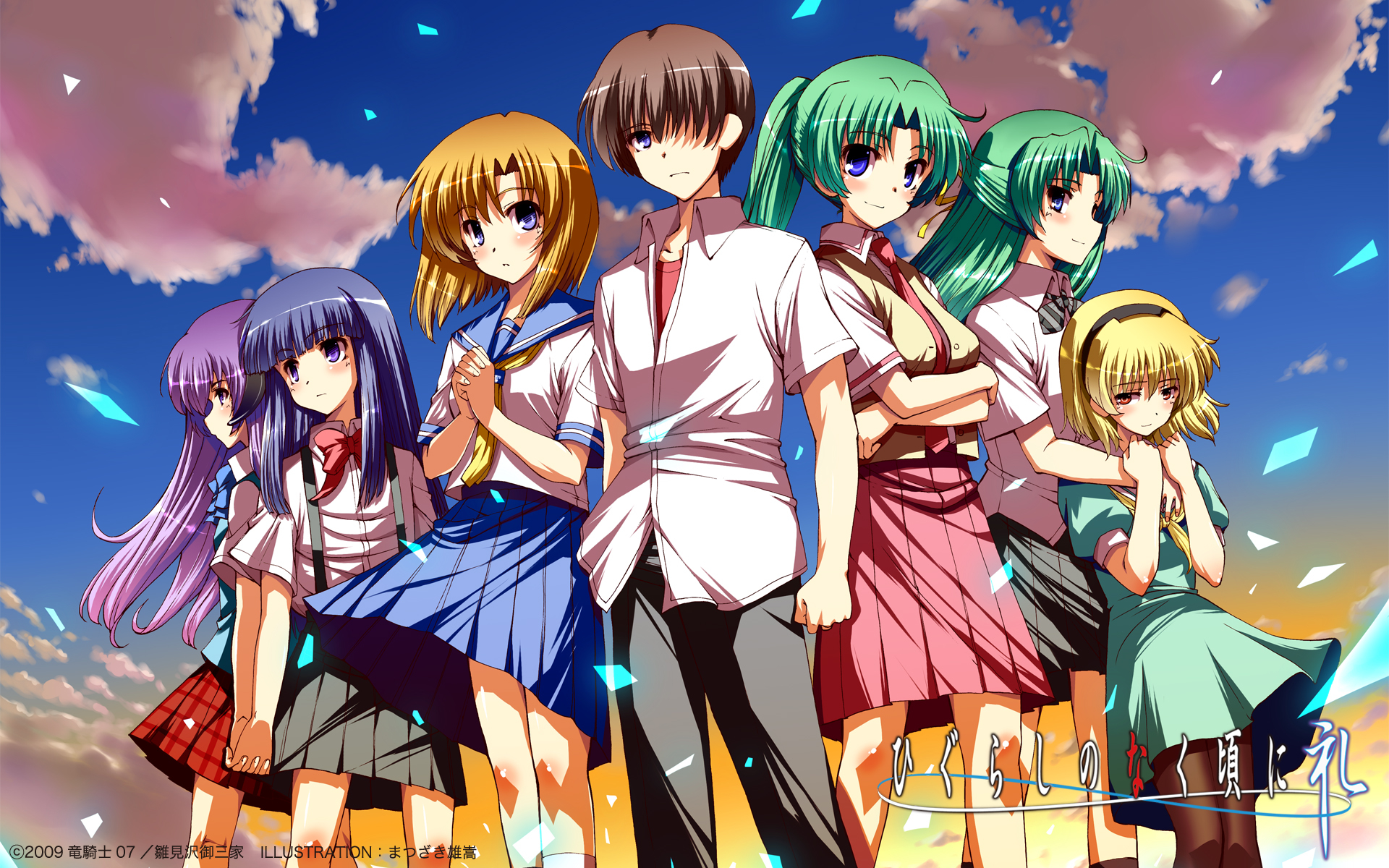 Higurashi When They Cry, known simply as When They Cry for the North American release of the anime adaptation, is a Japanese murder mystery doujin soft sound novel series produced by 07th Expansion. The games are built on the NScripter game engine and are playable on the Windows operating system. The first game in the series, Onikakushi-hen, was released on August 10, 2002, and the eighth and final game in the original PC series, Matsuribayashi-hen, was released on August 13, 2006. While the first four games carried the overall title Higurashi no Naku Koro ni, the next four games were produced under the title Higurashi no Naku Koro ni Kai. A bonus fan disc called Higurashi no Naku Koro ni Rei was released on December 31, 2006. In addition to the original series, new story arcs were created in manga form and in video games for the PlayStation 2 and Nintendo DS in order to expand upon the story. The original eight PC releases were released in English by MangaGamer in 2009 and 2010. The series is focused on a group of young friends and the strange events that occur in the rural village of Hinamizawa, where they reside.
Two sets of drama CDs were produced, one by Wayuta and the other by Frontier Works. Novelizations of the game series were released by Kodansha Box between August 2007 and March 2009. A manga series adapted from the games began with eight different manga artists working separately on one to three of the multiple story arcs and is published by Square Enix and Kadokawa Shoten. The manga was licensed for release in English in North America by Yen Press under the title Higurashi When They Cry and the first volume was released in November 2008. Following the manga's release in Japan, two TV anime series were produced by Studio Deen in 2006 and 2007; a third anime adaptation was released as an original video animation (OVA) series in 2009. The first anime series was licensed by Geneon Entertainment in English, but the license expired in 2011. Sentai Filmworks has since licensed both anime seasons and the Rei OVAs. A live action film adaptation of the series, directed by Ataru Oikawa, premiered in Japanese theaters in May 2008, with a sequel released in May 2009.
Higurashi When They Cry synopsis from MAL:
After moving into the quiet town of Hinamizawa, Maebara Keiichi spends his days blissfully in school often playing games with his local friends. However, appearances can be deceiving. One fateful day, Keiichi stumbles upon news of a murder that had occurred in Hinamizawa. From this point on, horrific events unfold in front of Keiichi, as he soon learns his close friends may not be all that they seem. Based on the amateur mystery game by 07th Expansion, the story is told in a series of different scenarios.
Source: Animeanime.jp