A new visual for the original TV anime project Plastic Memories has been revealed in the June issue of NewType which can be purchased here. This new visual features a very clumsy Isla falling onto Tsukasa Mizugaki.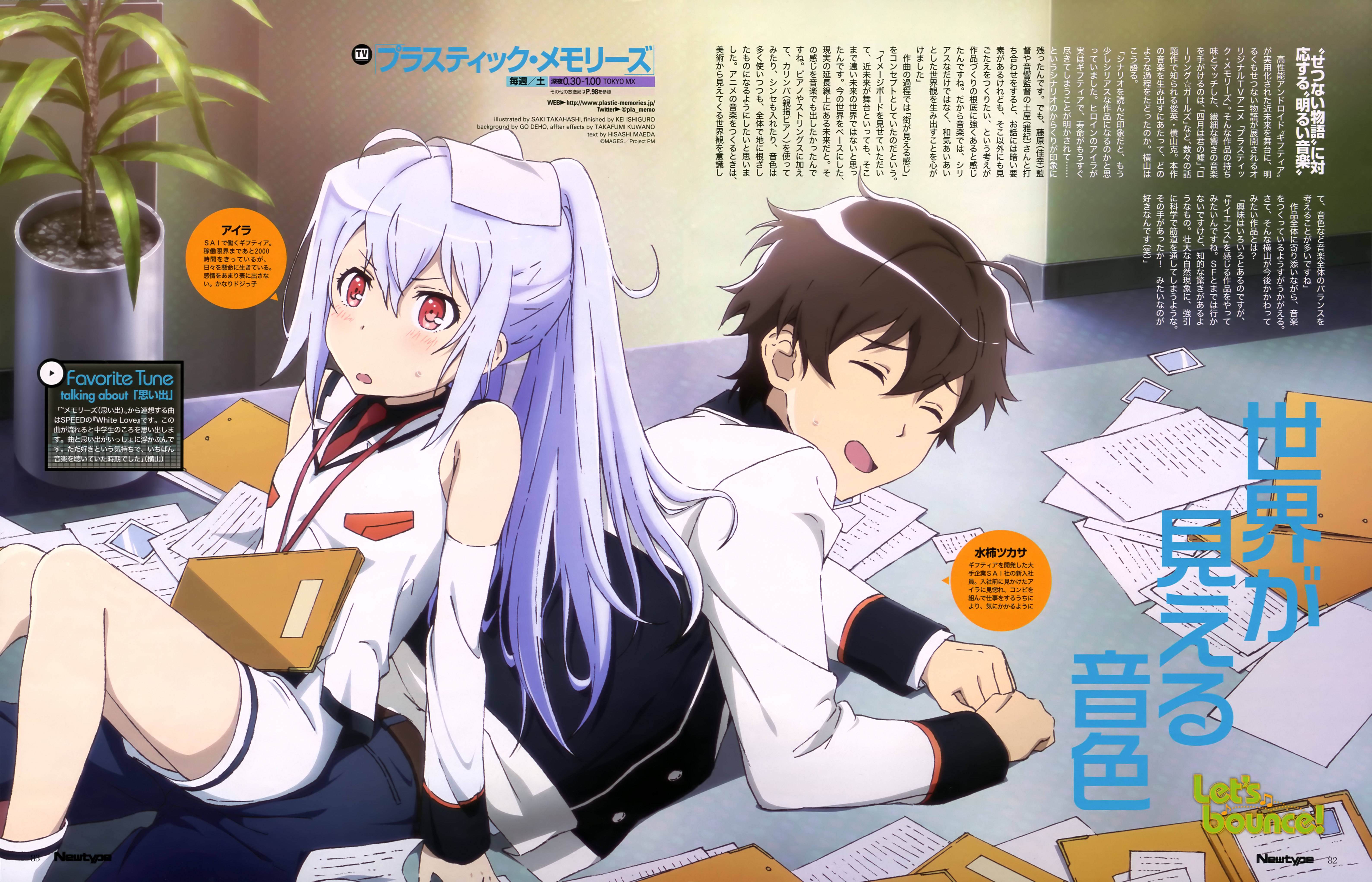 Last January she was also featured in Dengeki G's Magazine.
Plastic Memories is a Japanese anime television series produced by Doga Kobo and directed by Yoshiyuki Fujiwara. The story was conceived by Naotaka Hayashi, who also wrote the screenplay, with original character design by Okiura. The series premiered in Japan on April 4, 2015.
Anime visual: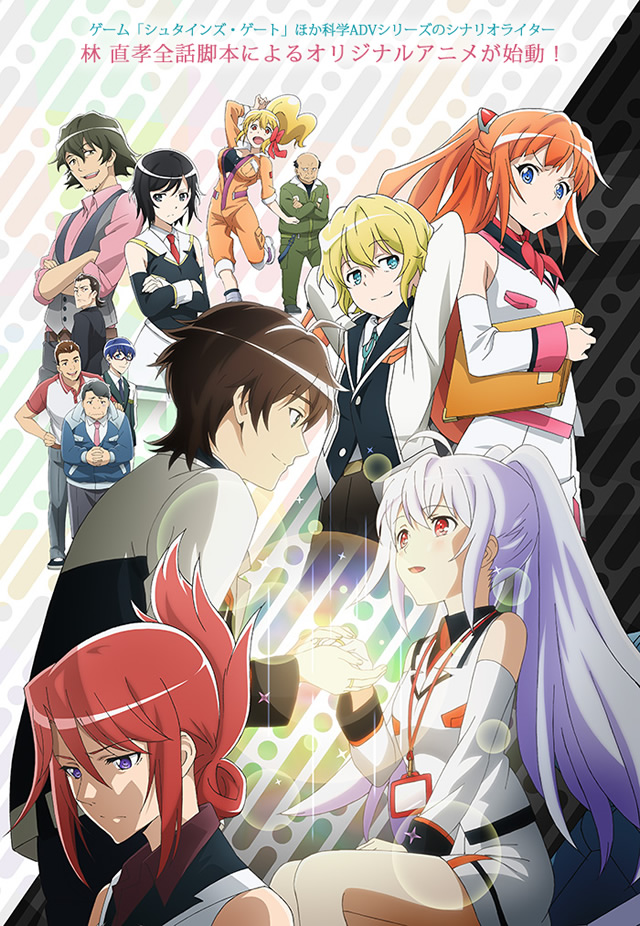 Here is a synopsis of Plastic Memories from Haruhichan:
This story takes place in a future not too far away when androids that look exactly like humans begin to spread across the world. The android production company SA Corp. produced Giftia, a new kind of android that has the most amount of emotion and human-like qualities out of any other model ever seen.

However, due to problems in technology, the androids have a service life, and once they pass that, they… Well, it gets pretty bad. For this sake, SA Corp. creates a terminal service in order to retrieve Giftia that have gone past their service life. A new employee at the terminal service named Tsukasa Mizugaki forms a team with the Giftia Isla to retrieve the other androids, but…