A new visual for Takeshi Azuma's Denpa Kyoushi has been featured in a Japanese anime magazine and it displays higher production budget than the anime. This visual is illustrated by Shinryou Ishikawa and features Koyomi Hiiragi, Suzune Kagami and Minako Kanou from the series.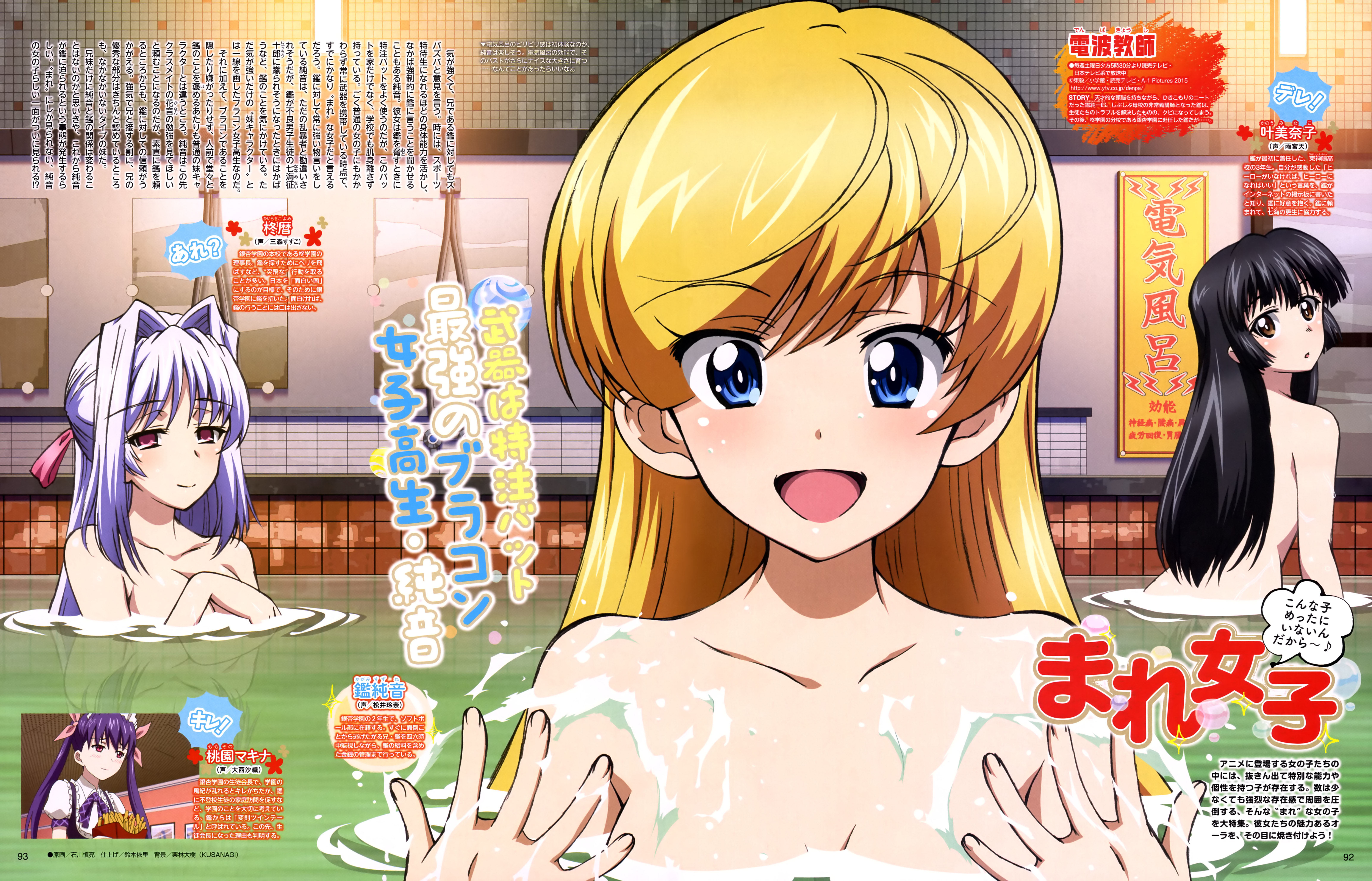 Anime visual: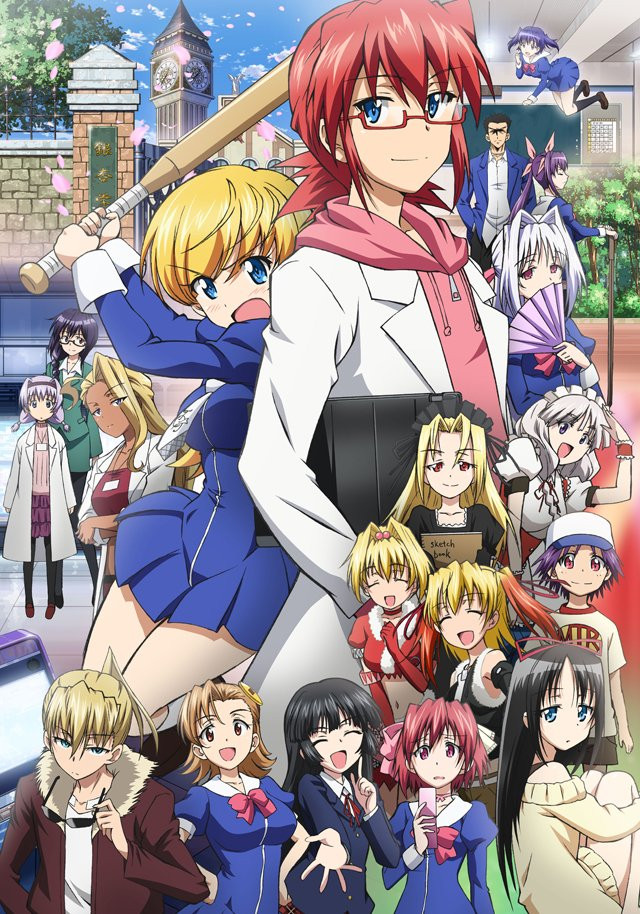 Denpa Kyoushi (Ultimate Otaku Teacher) is a comedy school manga written and illustrated by Takeshi Azuma. The series began in 2011 in Shogakukan's Weekly Shonen Sunday magazine where a total of 14 compiled volumes have been released. A series of anime commercials based on the series have been produced by A-1 Pictures and directed by Hirofumi Ogura in 2012 and 2013. A Drama CD based on the manga was also produced.
Here is a synopsis of the manga from Haruhichan:
Kagami Junichirou was known as a physics genius when he was a teenager, and he was even published in "Nature." However, after college, he suddenly lost all interest in science. As a NEET, he's devoted himself to his anime blog and nerdy collecting habits. He claims he has a serious illness called "I can't do anything I don't want to do." Desperate to get him to do something with his life, his little sister manages to get him a job teaching physics at his old high school. He's certainly an unconventional teacher, but he becomes fairly popular with the students. After helping a girl who's being ruthlessly bullied, Kagami finds that he actually likes teaching. Will he continue his career as a weird teacher? Will he go back into physics? Or will he end up back where he started?