I'm sure everyone has instantly wanted to draw on a chalkboard the moment they see their class has one, I mean who hasn't? Japanese students take drawing on a chalkboard to a new level.
Here we can see Doraemon displayed as a Windows XP desktop which also includes program icons.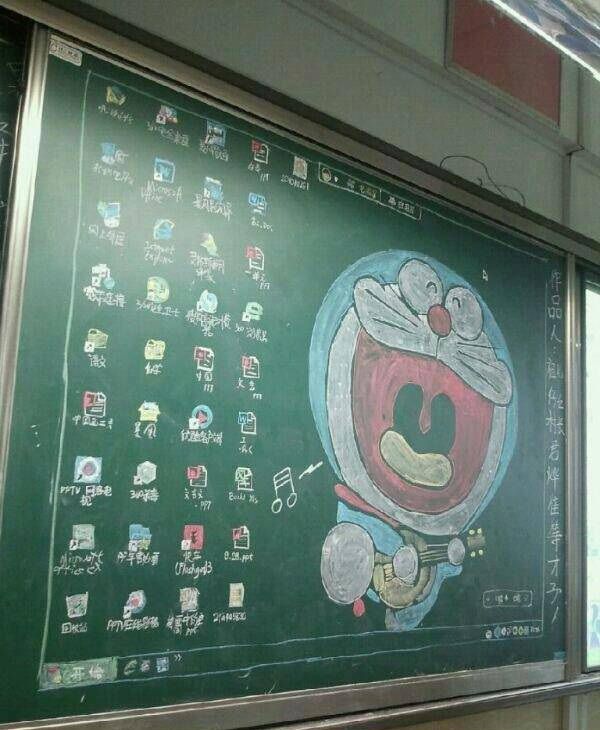 This drawing of Frozen's Elsa was done during a school sports festival. (image by @Koreha_www)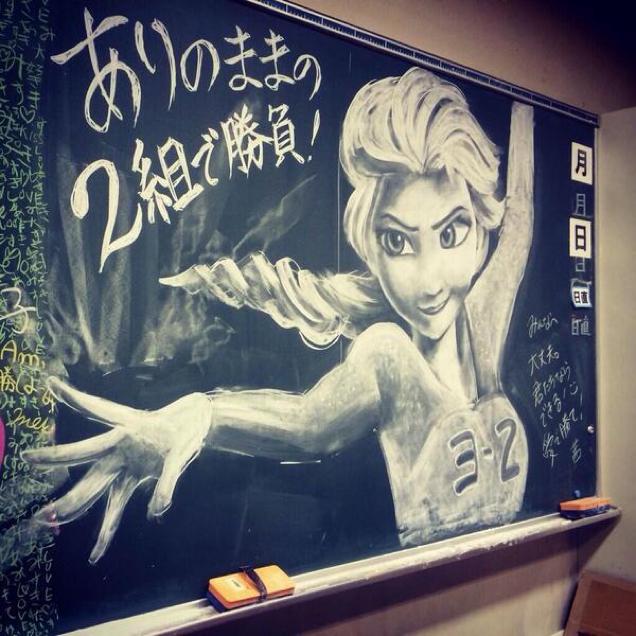 Attack on Titan's opening ssequence logo. (Image by @waryaaaaaa)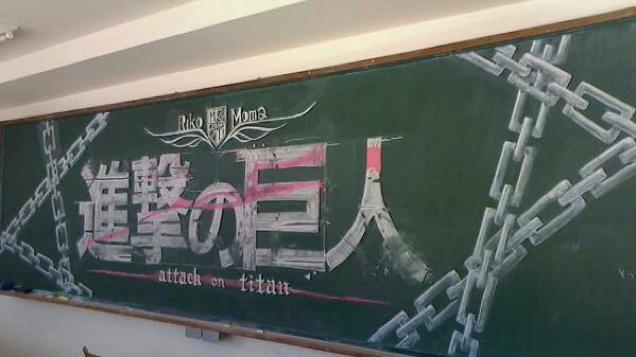 Attack on Titan Colossal Titan. Image by (image by @chebrm)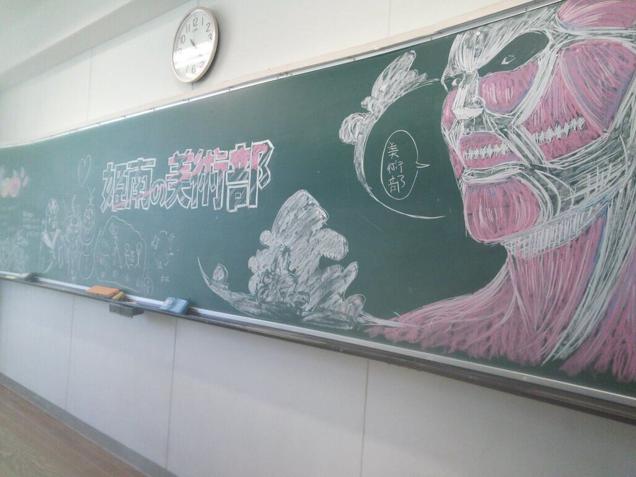 Naruto's Sasuke and Itachi. (Image by @lav_3310)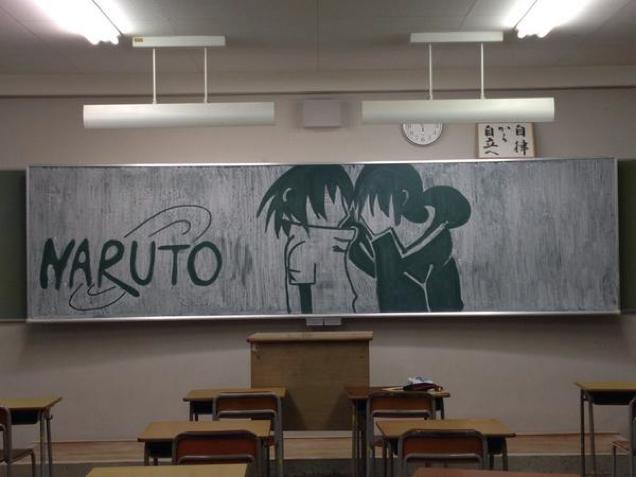 Slam Dunk's coach and Robin from One Piece. (Image by @co7021)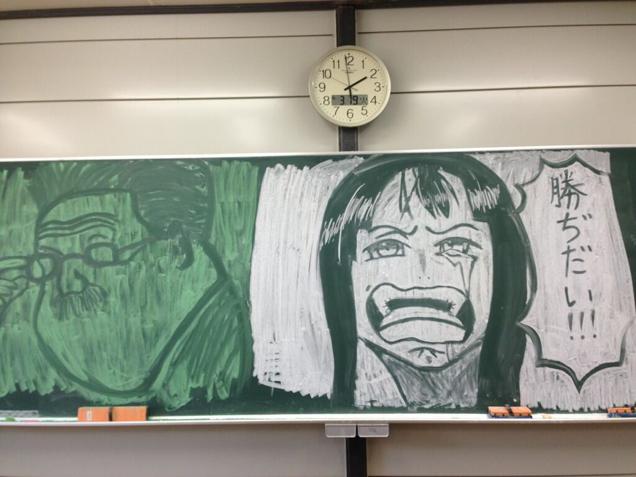 The saddest scene from One Piece featuring Ace. (Image by @mkynxx)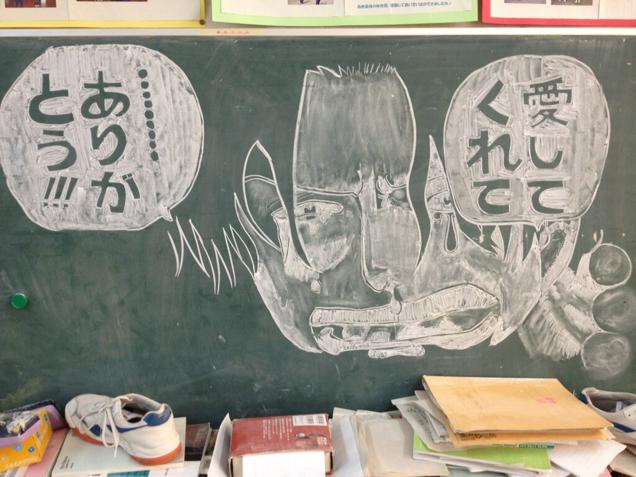 Attack on Titan scene where Eren encountered the Colossal Titan. (Image by @mkynxx)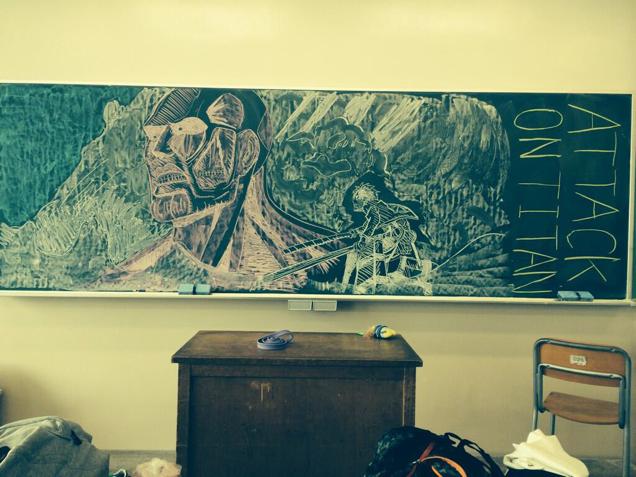 JoJo's Bizarre Adventure's Josuke Higashikata. (Image by @apple_0806)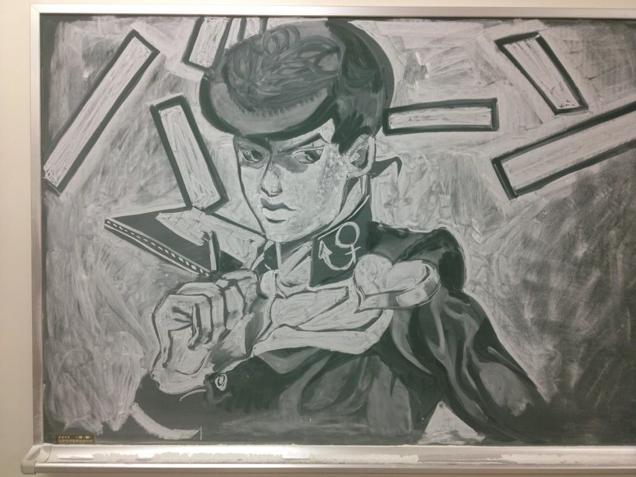 Sasuke and Itachi taken from the scene where they fight. (Image by @hubuki_siro)

Robin from One Piece saying "I want to live!" while crying to Luffy and the rest of the Straw Hat Pirates. (Image by @Kikirarara1166twi)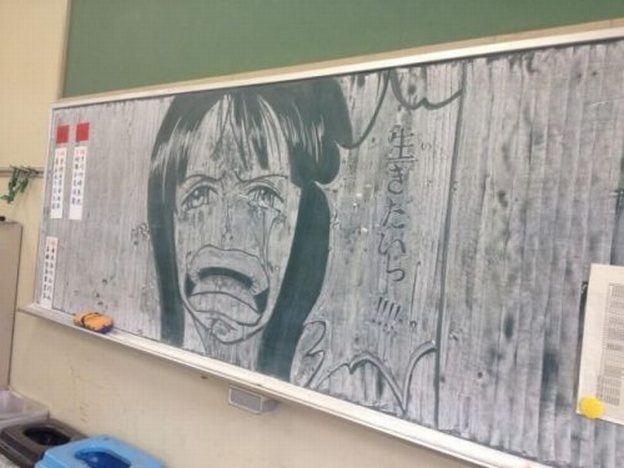 One Piece's Luffy.
Super Mario level. (Image by @warolintyo)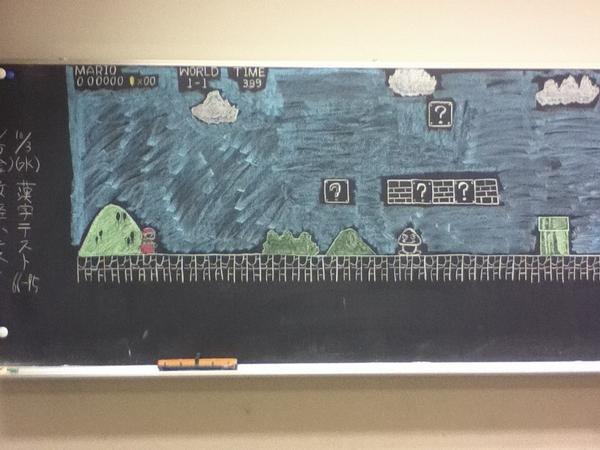 The Girl Who Leaped Through Time. (Image by @mmurock)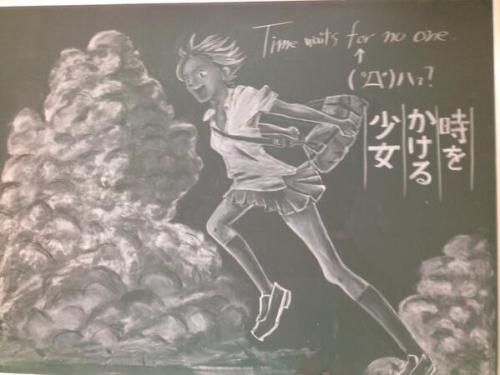 Twitter users @Matton627, @Bu_nobu_no, @Megumusugi, and @Butubutuwww showed some excellent Studio Ghibli classroom artworks found on their chalkboards.
This one is done by the art teacher to wish students a happy birthday. (Image by @rinkaneo)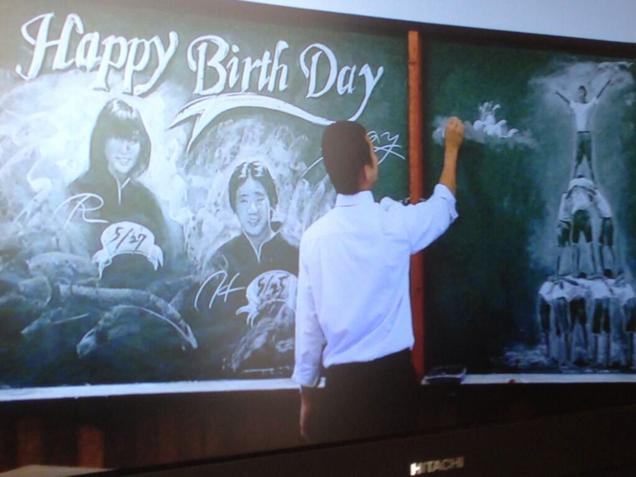 Disney's Monster University. (Image by @maki11141)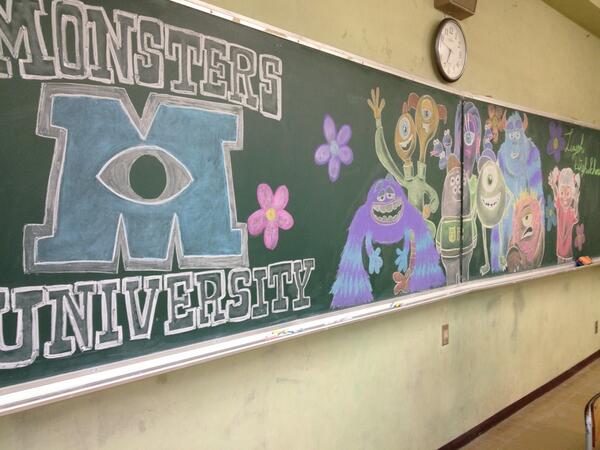 More Disney art. (Image by @maki11141)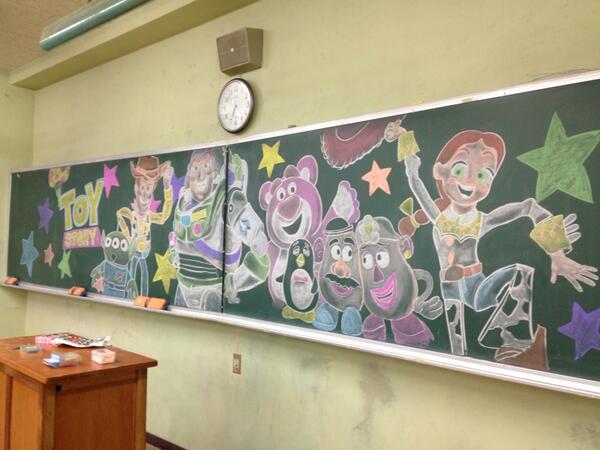 The scene where the Straw Hat Pirates from One Piece bidding farewell to Vivi by using their X mark. (Image by @k_ami_c)
Luffy's Gear Second. (Image by @k_ami_c)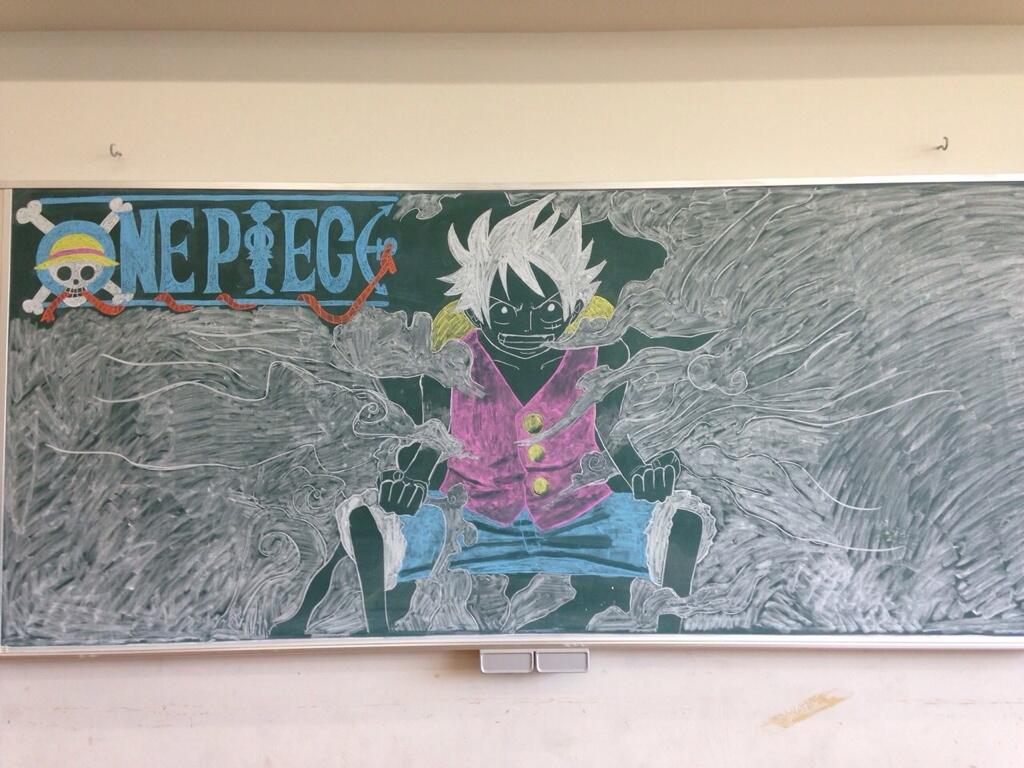 Neon Genesis Evangelion. (Image by @k_ami_c)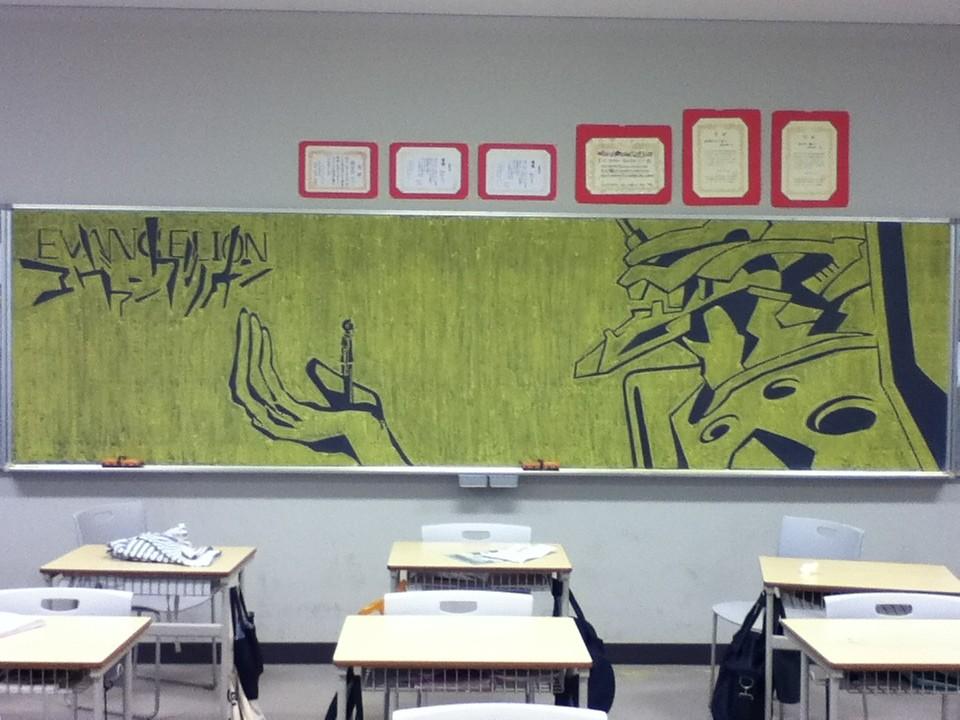 Various anime characters from popular series, how many can you name? (Image by @k_ami_c)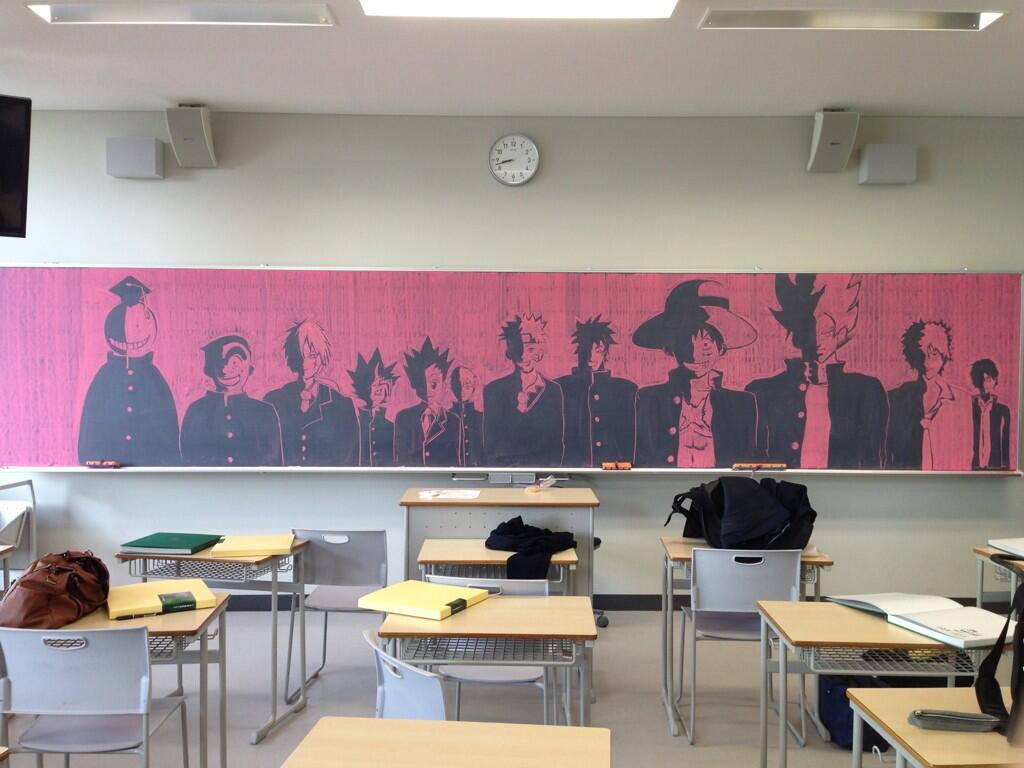 Naruto and Sasuke. (Image by @k_ami_c)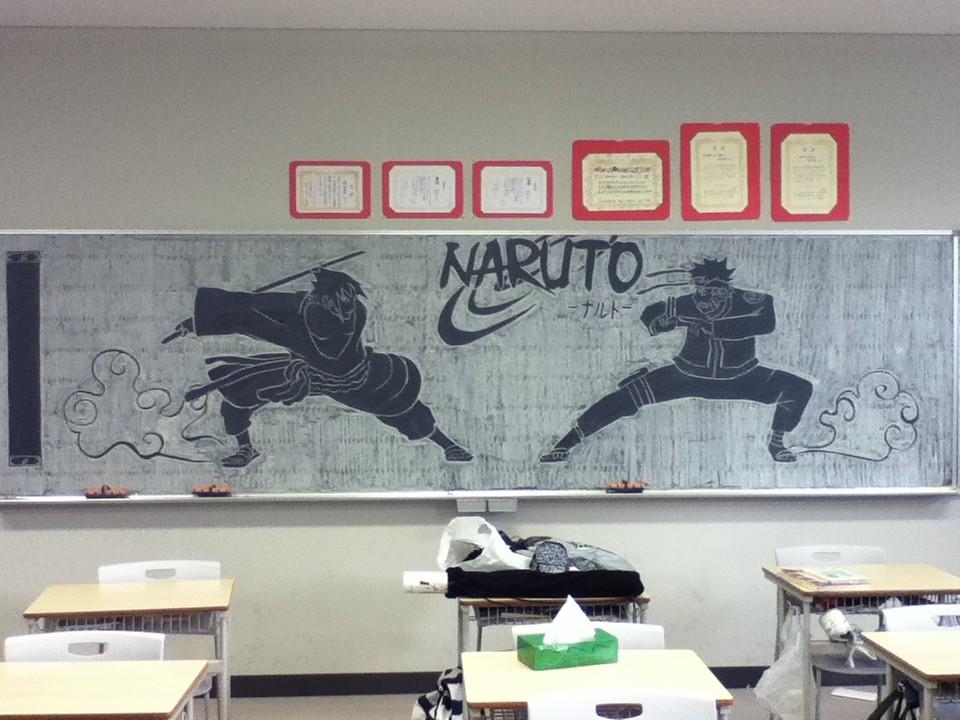 Dragonball Z. (Image by @_wakuta)
Not only does anime chalkboard art get seen, but also real life events from celebrating graduation to birthday greetings and even Halloween (images from @Rinkaneo, @Syk_N155, @Hiromuouji, @A10ny6, @Ho_thhr, @Mossorisinsi, and @Rio310mink)
It's a shame the amazing art most likely gets cleaned off the board at the end of the day. So what's the most amazing chalkboard art you've seen in person? Let us know in the comments below.
Source: SGCafe