The official website for the upcoming TV anime based on Kouji Yanagi's spy mystery novel Joker Game began streaming the second promotional video on Monday. The video also revealed that the series will air in April 2016.
The cast include:
Kenjiro Tsuda (Nicolas Brown from Gangsta) as Jirou Kamou
Jun Fukuyama (Yukio Okumura from Ao no Exorcist) as Jitsui
Yoshimasa Hosoya (Daryun from Arslan Senki) as Adagiri
Tomokazu Seki (Koro-sensei from Ansatsu Kyoushitsu) as Sakuma
Kazuya Nakai (Souma Schicksal from God Eater) as Fukumoto
Ryohei Kimura (Hideki Hinata from Angel Beats!) as Kaminaga
Takahiro Sakurai (Atsumu Matsuyuki from AnoHana) as Tasaki
Hiro Shimono (Akihisa Yoshii from Baka to Test to Shoukanjuu) as Miyoshi
Yuuki Kaji (Haruyuki Arita from Accel World) as Hatano
Toshiyuki Morikawa (Griffith from Berserk) as Amari
The first members of the anime's staff were also revealed earlier. They include:
Director: Kazuya Nomura (Robotics;Notes, Sengoku Basara: The Last Party)
Character Designer: Shirow Miwa (Dogs: Bullets & Carnage)
Animation Studio: Production I.G. (Ghost in the Shell, Guilty Crown)
Here is the first PV of the upcoming anime:
Anime visual: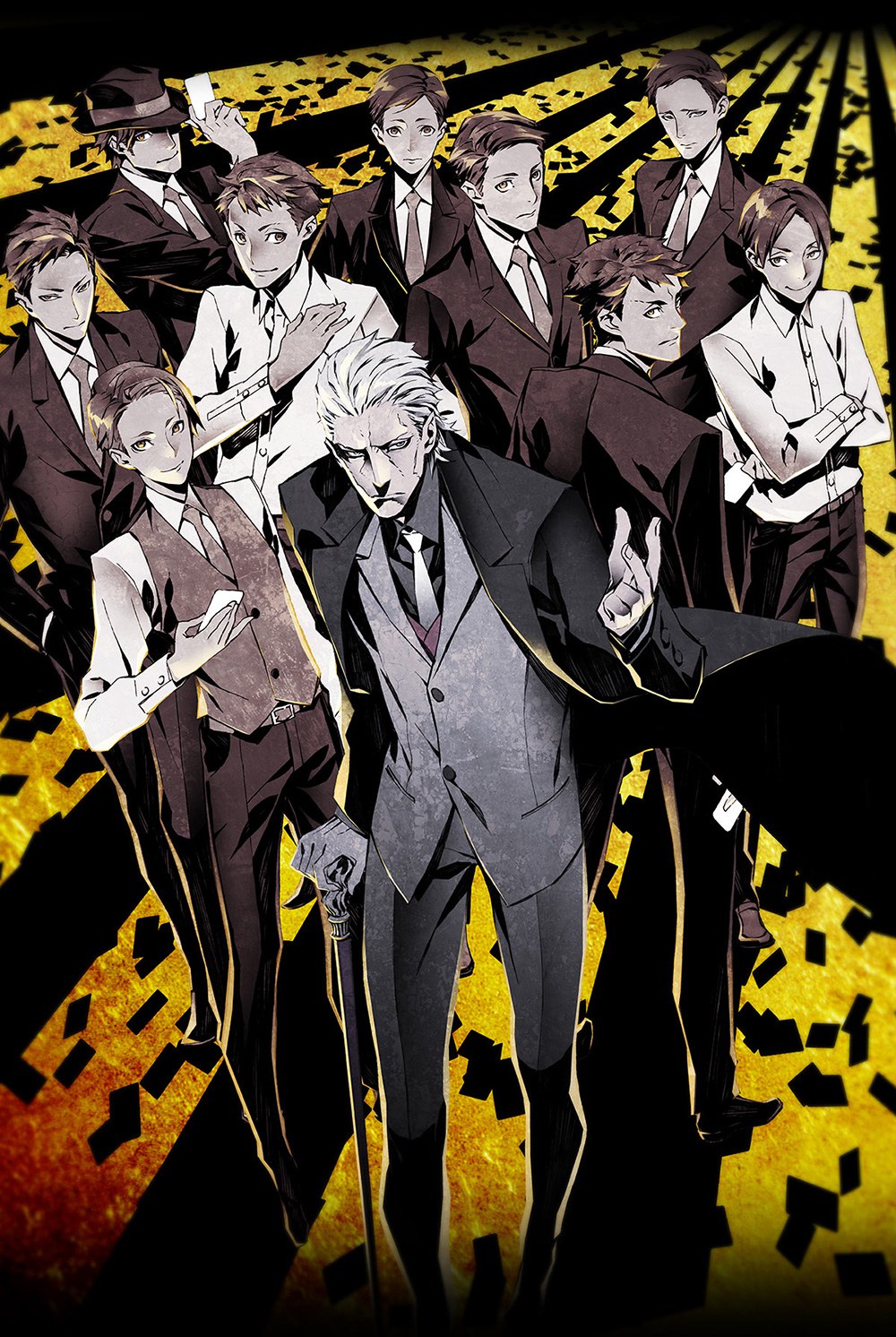 Joker Game is a Japanese mystery novel written by Kouji Yanagi in 2008. In the following year, the novel won the Mystery Writers of Japan award. Two sequel novels were also produced in 2009 and 2012 under the titles of Double Joker and Paradise Lost, respectively. The novel received a live drama adaptation earlier this year.
Joker Game synopsis from Haruhichan:
Taking place in the year 1937 on the eve of World War II, the story involves a mysterious spy training organization known as the "D Agency." The organization is established by Lieutenant Colonel Yuki from the Imperial Japanese Army. His ideals lead him to recruit people beyond military academy graduates and personnel, while training them to become skilled agents in arts of manipulation. These agents would become a specialized team to conduct operations. One such antihero agent, under the name Jiro Kato, goes on a harrowing mission to uncover secret documents titled "Black Notes," while battling forces from within and without his own ranks.
You can visit the anime's website here: http://jokergame.jp/
And follow their Twitter: @jokergame_anime
Source: Joker Game official website