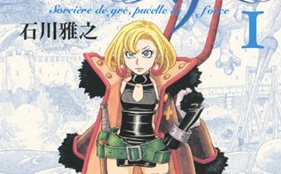 According to the 49th issue of Kodansha's Good! Afternoon magazine, Masayuki Ishikawa's (Moyashimon, Hitokiri Ryouma) manga sequel to Junketsu no Maria, Junketsu no Maria: Exhibition will end on the 50th issue that will be released on December 6, 2014. It has also been announced that the first and only compiled volume for the manga will be released on January 7, 2015.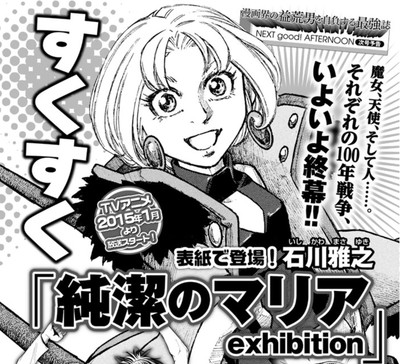 The fantasy-historical-ecchi sequel manga was published on the 45th issue of the magazine last July 4, 2014. It is the sequel of Junketsu no Maria that was released on the first to the 33rd issue of the magazine (November 7, 2008 – July 5, 2013).
The prequel has three compiled volumes published by Kodansha, with each volume having a normal and limited version. Kodansha USA has licensed the manga and announced that the first volume of the three-volume series will be released on early 2015. The manga was received well by readers. The first volume had sold 81,643 copies. Volume 2 had sold 94,578 copies. And volume 3 has sold 57,516 copies.
The manga has received an anime production to be released next year, Winter 2015. The staff was announced as follows:
Production: Production I.G (Shingeki no Kyojin, Psycho-Pass)
Director: Goro Taniguchi (Gun X Sword, Code Geass: Hangyaku no Lelouch)
Music production: Lantis
Character Designer: Yuriko Chiba (Sacred Seven, To Heart)
Art Director: Shigemi Ikeda (Bayonetta: Bloody Fate, Yahari Ore no Seishun Love Comedy wa Machigatteiru.)
Series Composition: Hideyuki Kurata (Grisaia no Kajitsu, Kami nomi zo Shiru Sekai)
Sound Director: Jin Aketagawa (AKB0048, Aldnoah.Zero)
Editing: Seiji Morita (Air, Naruto: Shippuuden)
Junketsu no Maria anime visual: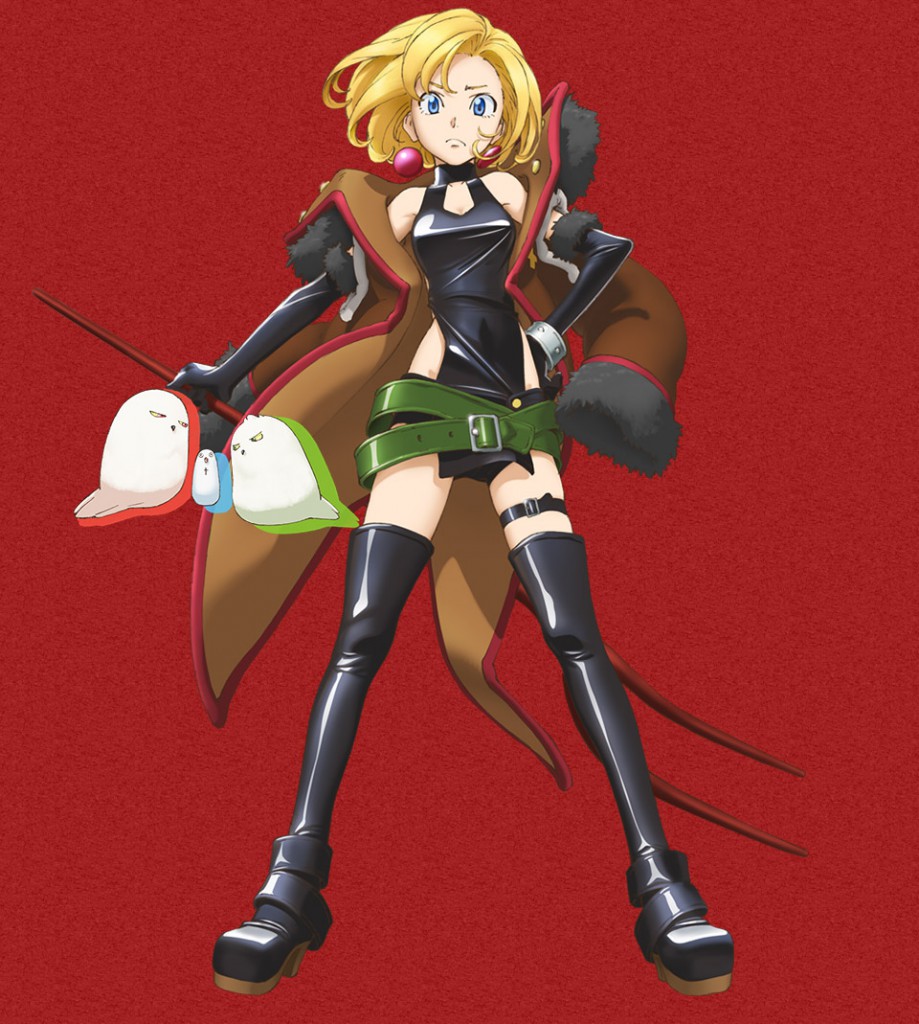 Synopsis of Junketsu no Maria from Haruhichan:
The story follows Maria, the most powerful witch who lives during the Hundred Years' War in France. She despises war, so she obstructs battles with her strong magical powers. Her meddling with her succubus Artemis and incubus Priapos has caught the attention of the heavens, and so the Archangel Michael issues an edict. When Maria loses her virginity, she will also lose her magical powers. A beautiful angel named Ezekiel is supposed to watch Maria and make sure the witch does not use magic in front of people, but Maria continues to use magic anyways.
Read the previous article about the cast, key visual and character visuals here.
Source – ANN
sevenpocky | Anime and Manga Enthusiast. Slice-of-life and Sports genre fanatic. Shoujo manga lover.
Oh, and I'm short and I love writing manga news.