The official Twitter account of Kagewani has revealed with an announcement video that the series' second season, Kagewani Shou, will begin airing on April 1st during the Ultra Super Anime Time block on Tokyo MX alongside Rage of Bahamut: Manaria Friends and Uchuu Patrol Luluco.
鰐ラー諸君、刮目せよ!#KAGEWANI #影鰐 #MSSP pic.twitter.com/FRO7hgpkT9

— 影鰐-KAGEWANI-【公式】@休眠中 (@anime_kagewani) February 7, 2016
Anime visual: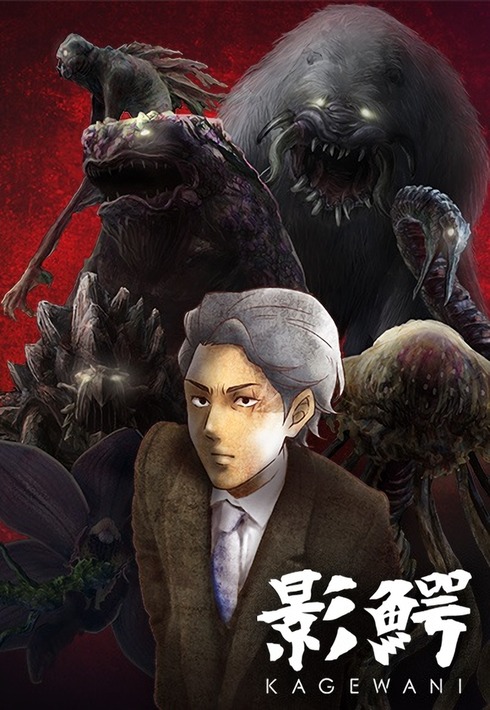 Kagewani  is a Japanese anime television series. The series of shorts premiered on 2 October 2015 on Tokyo MX and BS11 as part of the Ultra Super Anime Time programming block, alongside Hacka Doll the Animation and Miss Monochrome Season 3. The series was simulcast by Crunchyroll. A second season titled Kagewani: Shou has been announced to air on April 1, 2016.
Kagewani synopsis from MAL:
Mysterious monsters that appear and attack in present time.
The people can only be played with by them in this extreme situation.
Why do these monsters appear to attack people…?
Sousuke Banba, a scientist, searches for the truth with the keyword "Kagewani"
A new feeling of panic suspense animation begins.
Source: MAL