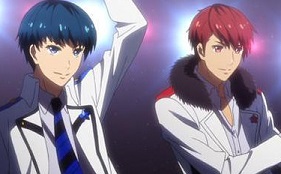 According to the official anime website and official Twitter account of Koukou Hoshi Kageki, the promotional video for the anime will be released on the second day,  of AnimeJapan 2015 to be held on Tokyo Big Sight, Tokyo, Japan. Just today, the PV for the anime was publicly released on the anime's website.
3月21日(土)、22日(日)「AnimeJapan 2015」開幕!スタミュはNBCユニバーサルブース(東5ホールJ12)にてスターター小冊子の無料配布&PV公開中です!パネルもありますので、お立ち寄りの際は是非♪ #スタミュ pic.twitter.com/oOemOGBEk3

— TVアニメ「スタミュ」公式 (@hstar_mu) March 21, 2015
「AnimeJapan 2015」にて無料配布致しましたスターター小冊子配布は後日アニメイトにて配布予定!また、公式ホームページでのPV公開も後日予定しております。いましばらくお待ちください。 #スタミュ

— TVアニメ「スタミュ」公式 (@hstar_mu) March 22, 2015
「AnimeJapan 2015」にて公開致しましたPVですが、公式ティザーHPへのUPは明日3月26日(木)夕方頃になります。先行して場面写真が到着しましたのでお届け致します♪お楽しみに! #スタミュ pic.twitter.com/NMe3zybHF8

— TVアニメ「スタミュ」公式 (@hstar_mu) March 25, 2015
Koukou Hoshi Kageki Promotional Video:
The anime is produced by C-Station (Seikoku no Dragonar) and is slated to air this Fall 2015. The character design, cast and staff has also been released.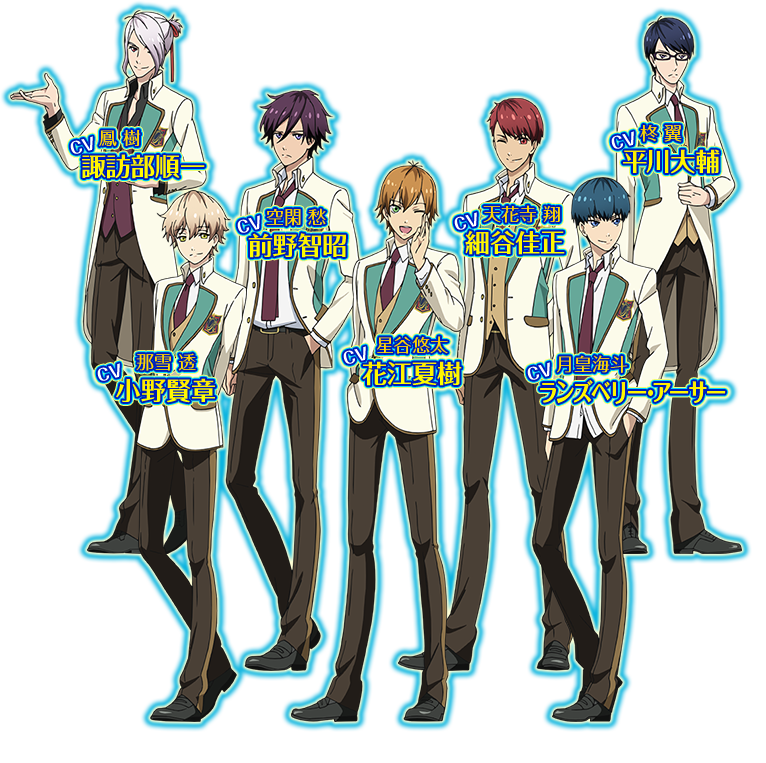 Cast:
Natsuki Hanae (Tokyo Ghoul's Ken Kaneki) as Yuuta Hoshiya*
Kensho Ono (Kuroko no Basket's Tetsuya Kuroko) as Tooru Nayuki
Arthur Lounsbery (Haikyuu!!'s Watari Shinji) as Kaito Tsukikage
Yoshimasa Hosoya (Free!: Eternal Summer's Sousuke Yamazaki) as Shou Taigeiji
Tomoaki Maeno (Akatsuki no Yona's Son Hak) as Yuu Kuga
Junichi Suwabe (Kuroshitsuji's Undertaker) as Itsuki Ootori
Daisuke Hirakawa (Diabolik Lovers' Laito Sakamaki) as Tsubasa Hiiragi
Anime Visual: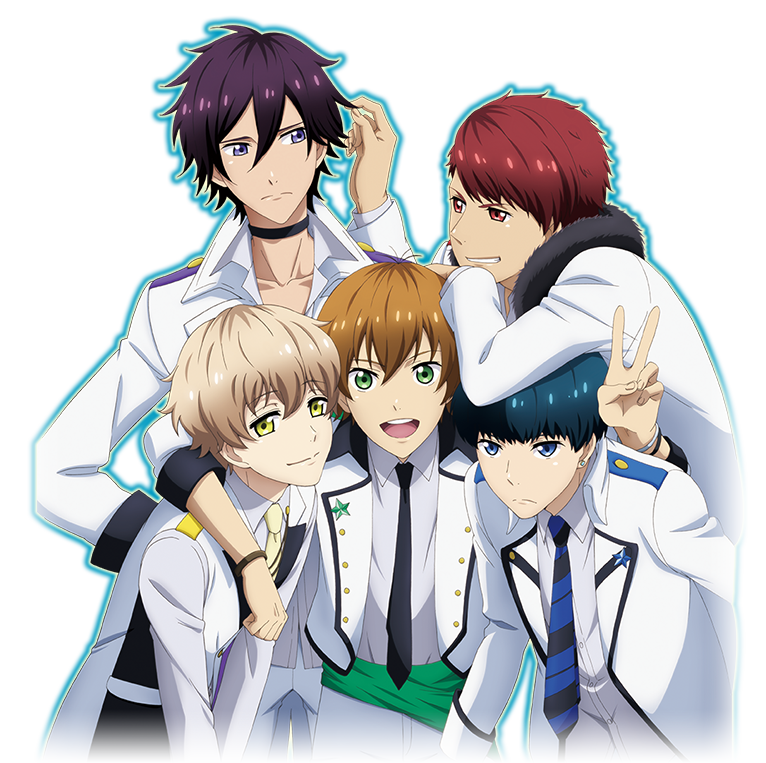 Synopsis of Koukou Hoshi Kageki from MAL:
The story involves a group of high school students at Ayana Academy, a school with music as its main focus. A trio of students are called Hanasakura-kai, designating the most talented from the music department. To get in, individuals must enter through a Star Frame class. The series tells the story of Yuuta Hoshiya*, Tooru Nayuki, Kaito Tsukikage, Shou Tengeiji, and Shuu Kuga as they aim for a position in the musical department after being spotted by Ootori, one of the Hanasakura-kai members.
Official Twitter Account: @hstar_mu
Official Hashtag: #スタミュ