Lawson, a Japanese convenience store chain, have started their promotional campaign for Attack on Titan and Mahou Shoujo Madoka Magica liquor products. The Attack on Titan branded umeshu (Japanese liqueur made from steeping ume fruits) are from Hajime Isayama's home town in Oyama, complete with Isayama labels and fruits from his family's orchard.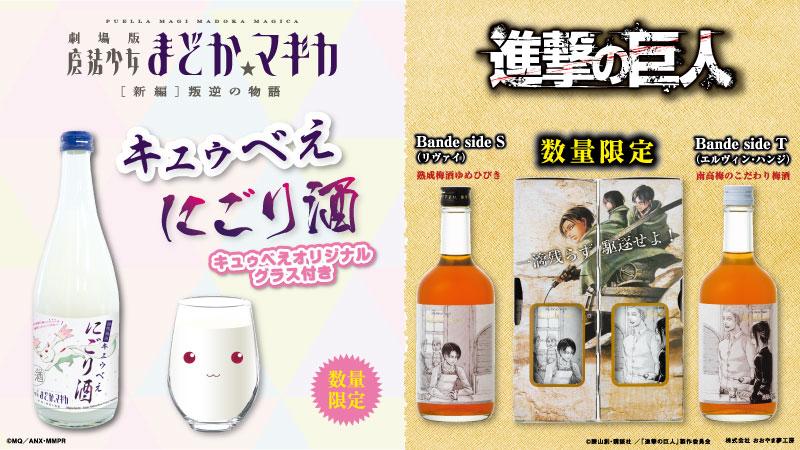 For the Attack on Titan liquor bottles, they will have Bande side S (S for short) Levi style yumi hibiki (20% alcohol) and Bande side T (T for tall) Erwin Smith style kisyu nanko umeshu (14% alcohol) bottles which will cost 3,780 yen ($31.60) each and to be sold directly over the counter at Lawson convenience stores. Pre-orders start on February 24, 2015 with shipping and store sales are scheduled for April 4th.
Lawson will also be selling a mysterious white 500ml Kyuubey-themed bottle of alcohol which comes with a special glass for 3,000 yen ($25) with tax.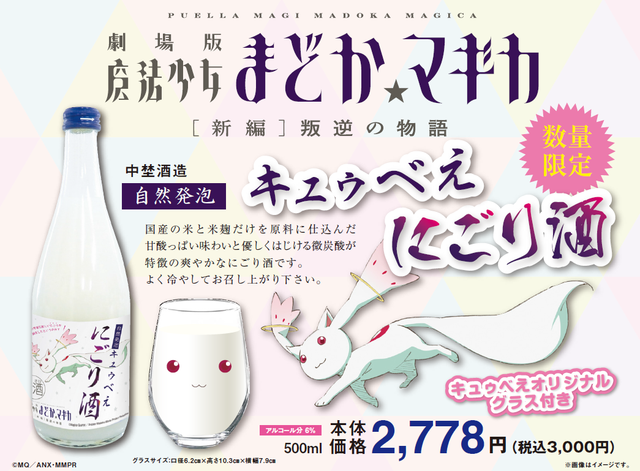 Source: otakomu, Crunchyroll