Learn how to draw manga from Mina Petrovic, author of Manga Crash Course.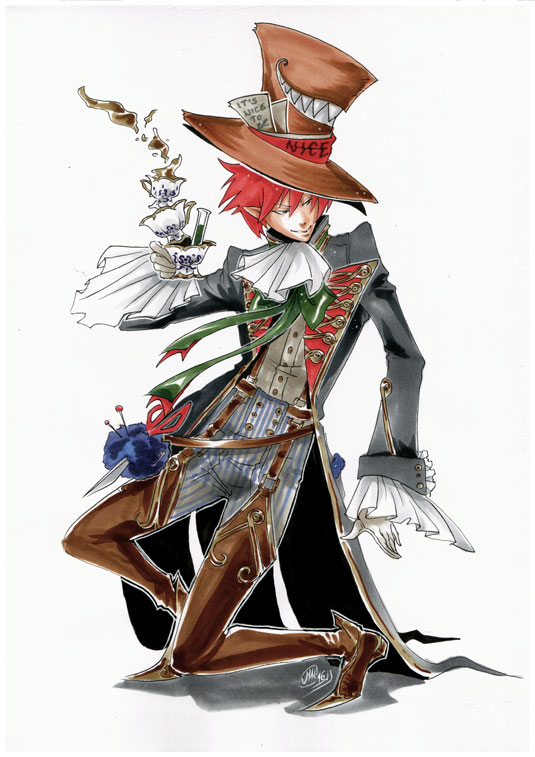 Learning how to draw manga is not easy! But we're here to help. Manga has a very distinct style and uniqueness to it that's hard to master without some helpful tips. Here are some ways to start developing your very own manga style.
Artist Mina Petrovic, known on YouTube as Mistiqarts, has made it simple for you, with her clear concise tips on how to start sketching a manga character. Petrovic's tutorial channel boasts over 80,000 subscribers, and she also authored the manga drawing book, Manga Crash Course!
The Eyes
"Distance between the eyes is the most important part-always make enough room as to fit a third eye between them," says Petrovic. "For this style, in both genders, nostril size is best to be as minimal as possible."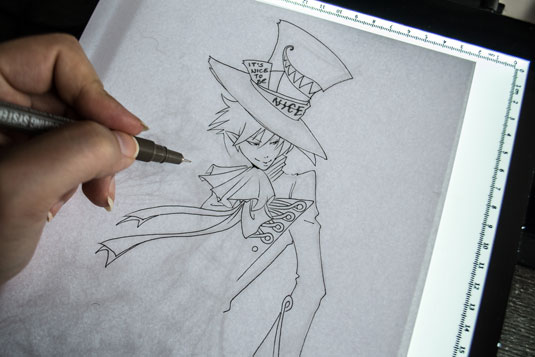 "Lineart represents half the style – with thin, smooth lines as the main visual trait," Petrovic comments. "It is always a plus if the clothing details are as frequent and as suitable for the character." Mina uses a lightbox to trace her initial sketches and create bold sleek lines.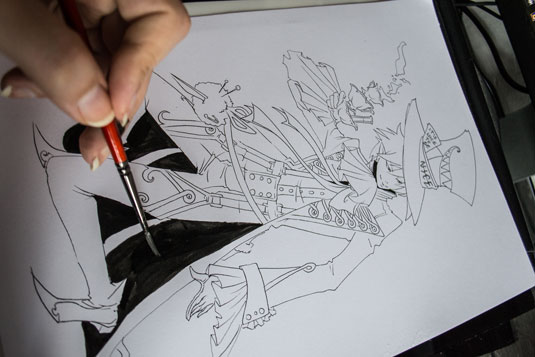 "Shading is also a part of the linear, and consists out of smaller black shades, and big black surfaces, usually behind the character," she continues.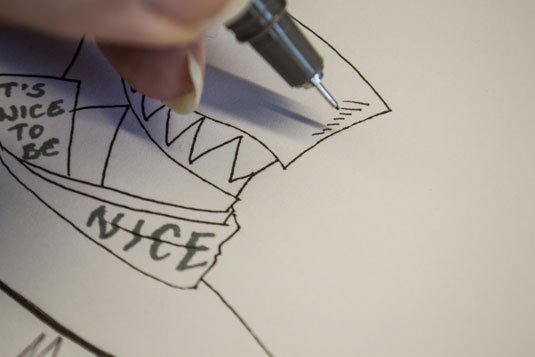 "Textures are simplified, in a form of parallel lines, also a part of the line work."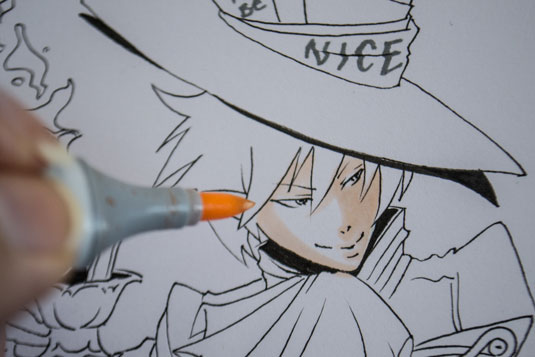 "As for colouring, some areas are covered in colour only at the shaded parts, for example, light skin," Petrovic adds. "Areas with or without full colour need to have at least two shades for each colour, to mimic 'cell shaded' look from anime."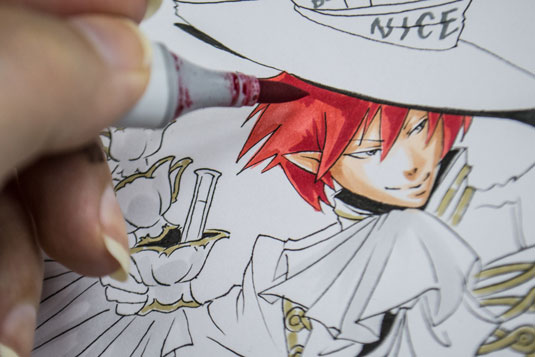 "Leaving out white edges up front, for leather objects and clothes is a trick to save up on colour, and get a cool effect."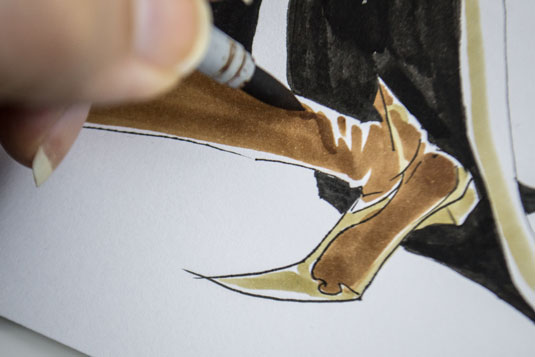 "By leaving out white areas in the middle of a bent fabric shape, you get a smooth, satin like feel to it," says Petrovic.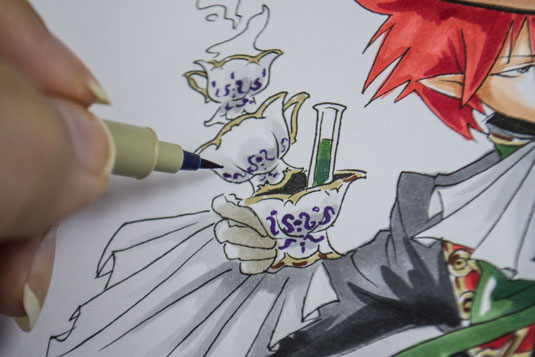 "Even the smallest details are in need of careful decorating," Petrovic advises. "When doing a pattern on the clothing, make sure the pattern is following the shape of the characters body."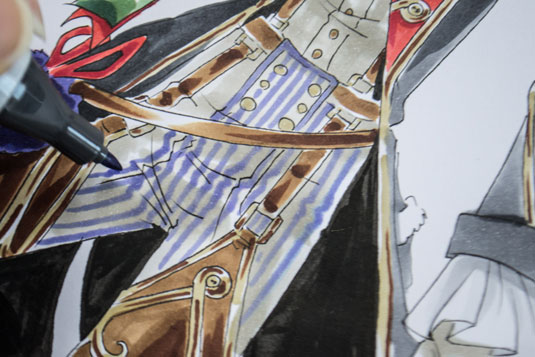 "And lastly, white outlines can make all the difference, by marking all the objects and parts of the character which are closest to the observer."
Source: Creative Bloq