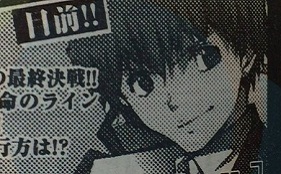 Last month, it was announced in the February and March issue of Akita Shoten's Champion red monthly shounen magazine that Eichi Shimizu (Ultraman, Gelatin) and Tomohiro Shimoguchi's (Getter Robo Anthology ~Will of Evolution~) action and mecha manga, Kurogane no Linebarrels (Linebarrels of Iron) is entering the final arc. In the April 2015 issue, it was revealed that it will be publishing its penultimate (next to the last) chapter in their May 2015 issue which will be released in March. The final chapter is planned to be published in the June issue of the magazine on April 18, 2015 if it continues without any break.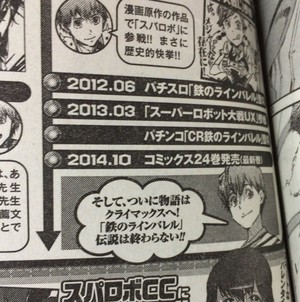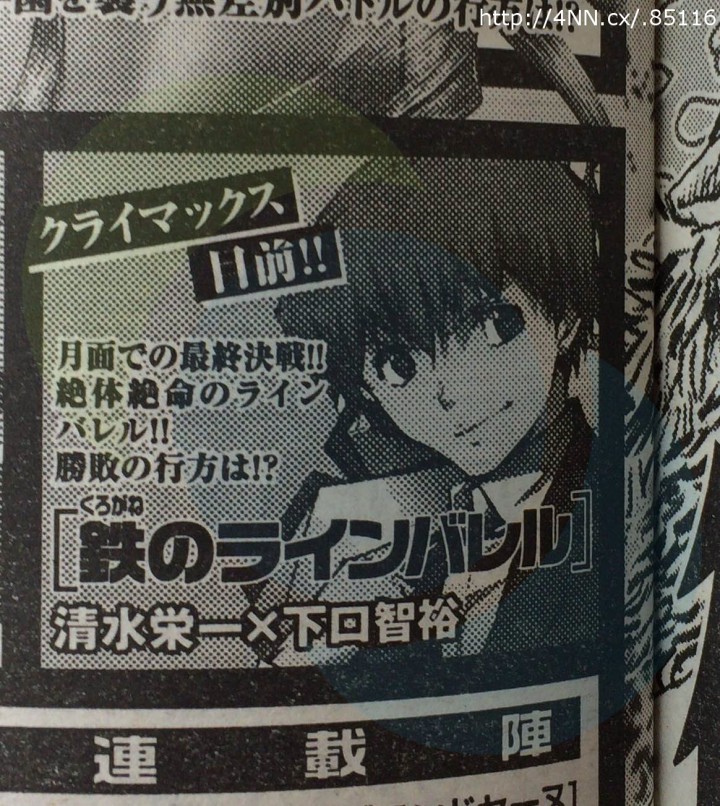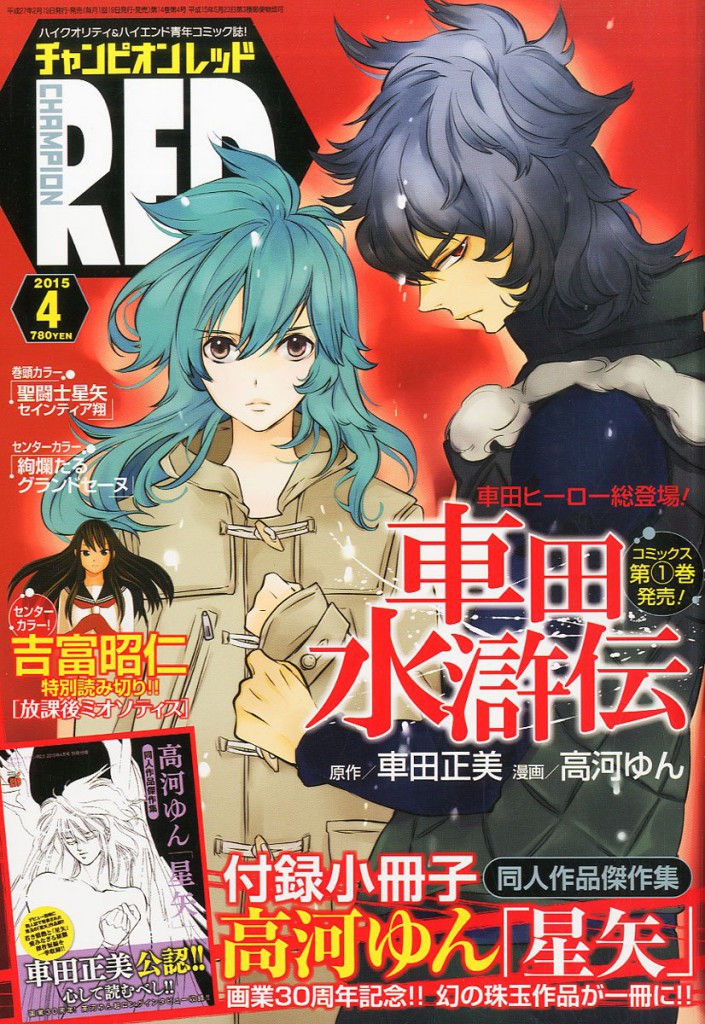 Eichi Shimizu served as the writer for the series' story while Tomohiro Shimoguchi served as the illustrator. The manga began its serialization on December 18, 2004. It currently has 24 compiled manga volumes, excluding the Volume 0 of the manga which was simultaneously released with the fifth volume. The 24th compiled manga volume was released on October 20, 2014.
The manga received an anime adaptation produced by Studio Gonzo (NHK ni Youkoso!, Full Metal Panic!). The anime has 24 total episodes with 2 anime specials. The anime aired on October 3, 2008 to March 20, 2009.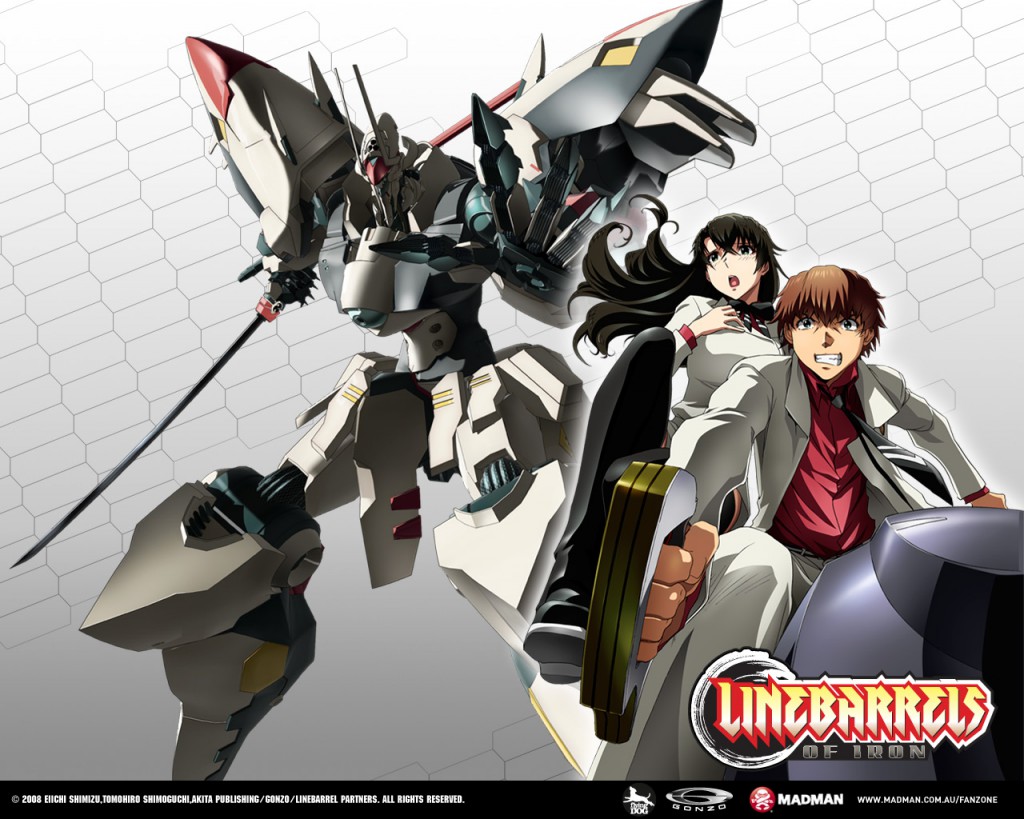 Cast:
Tetsuya Kakihara (Fairy Tail's Natsu Dragneel, Tengen Toppa Gurren Lagann's Simon) as Kouichi Hayase
Mamiko Noto (Akame ga Kill!'s Sheele, Kuragehime's Jiji) as Emi Kizaki
Yuuichi Nakamura (Break Blade's Hodr, Fairy Tail's Gray Fullbuster) as Reiji Moritsugu
Rie Kugimiya (Hayate no Gotoku!'s Nagi Sanzenin, Gintama's Kagura) as Izuna Endo
Aya Hirano (Fairy Tail's Lucy Heartfilia, Suzumiya Haruhi no Yuuutsu's Haruhi Suzumiya) as Miu Kujou
Chiwa Saitou (Bakemonogatari's Hitagi Senjougahara, Mahou Shoujo Madoka★Magica's Homura Akemi) as Rachel Calvin
Jun Fukuyama (Code Geass' Lelouch Lamperouge, Chuunibyou demo Koi ga Shitai!'s Yuuta Togashi) as Hisataka Katou
Synopsis of Linebarrels of Iron manga from MAL:
The Linebarrels of Iron story takes place in a fictional alternate future, centering on a junior-high school student named Kouichi Hayase, who escaped his daily life of being bullied as a child by daydreaming about being a hero. His life was forever changed during a class trip in the year 2016 when an artificial satellite fell from orbit. Due to this "accident", Kouichi was left in a coma for half a year, and upon awakening, found himself with strange powers, including superhuman strength.
Source – ANN