Japanese fashion brand GeeWhiz announced recently that they are to collaborate with one of Japan's most loved animes – none other than Neon Genesis Evangelion – to be sold in the children's clothing store Stompstamp. The collaboration with Geewhiz and the Tokyo Evangelion Store displays a younger Kaworu and Shinji modeling items available in the clothing line, with collector items featuring the official art for sale next month.
For better or worse, GeeWhiz also included some pictures of actual children modeling the products, which can be viewed for purchase information on their website.
The shirt that is modelled by both Kaworu and in the 3rd picture above has a Unit 01 color theme with a polka dot sleeve, which appear to be shaped like planets. The product is currently priced at 6,264 yen ($53).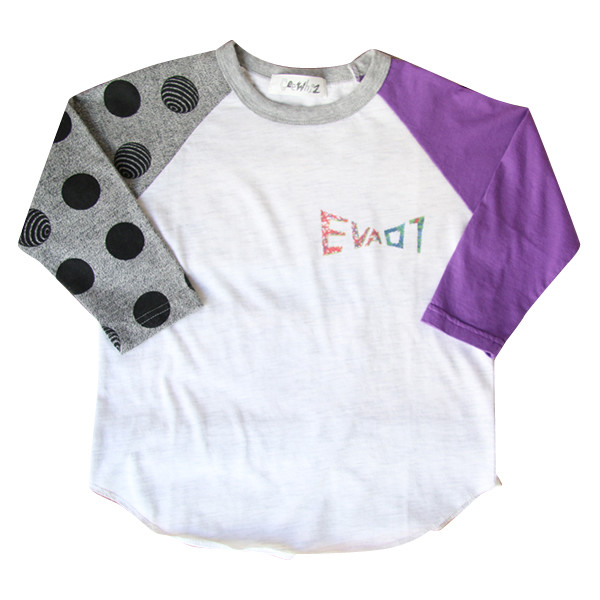 Yet another Unit 01 themed apparel in this line is the Unit 01 themed sweatpants. The sweatpants have a faux denim style print, however they are cloth sweatpants, to create more comfort for younger children wearing them. They are currently priced at 7,452 yen ($62).
Even children's fashion lines are incomplete without accessories to make the most stylish first impression on your first day of kindergarten. These accessories feature an angel-themed bag (for 4,212 yen or $35) and a "turban" style headband with attached Unit 01 earrings for 2,484 yen or $21. Unlike the other items in the line, this comes in both child and adult sizes.
GeeWhiz also has pictures displayed on their site of bibs, t-shirts, backpacks and hats.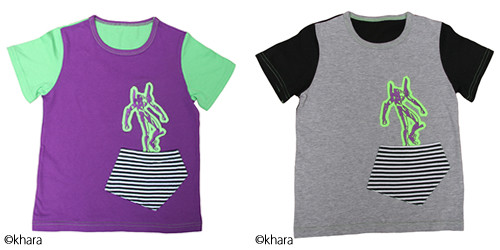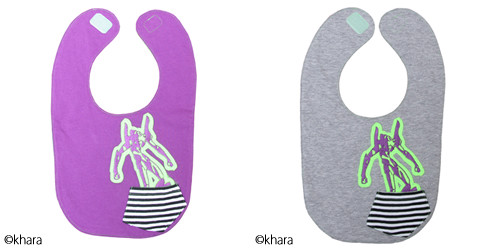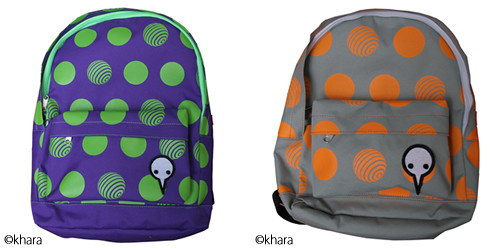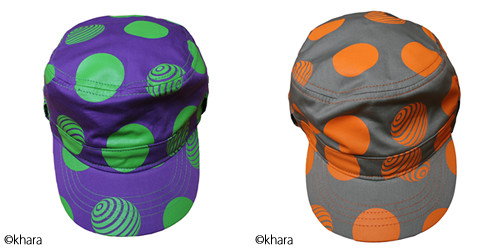 Anime fans rejoice that now their future children can potentially wear their favorite anime to school. Hopefully next they will get their own Unit 01's to ride to school.
Source – Anime News Network, GeeWhiz