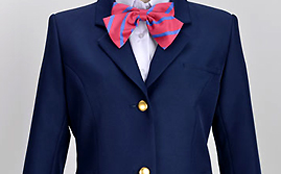 Cospa, the Tokyo based cosplay clothing/accessory company, announced the top 10 rankings of its anime/game character costumes for the year of 2015 on series basis. Love Live! School Idol Project, keeping up with last year, once again took first place, selling the most costumes to school idols. The costumes ranked second in 2013, then came back on top the following year. Love Live! School Idol Project has been all the rage in Japan, so it's no wonder that cosplayers are showing their idol pride.
The top 10 for 2015:
Love Live! School Idol Project
2. Attack on Titan
3. Is the Order a Rabbit??
4. Hello!! Kin-iro Mosaic
5. Sound! Euphonium
6. Kantai Collection
7. Hatsune Miku
8. School-Live!
9. Fate/stay night
10. Saekano
Source: Crunchyroll
Somewhat of an aspiring journalist.
110% weeb.