The official website for the 2015 Lupin III anime began streaming the first promotional video on Thursday. In addition to this, the original May broadcast has been pushed forward to the Fall/Autumn 2015 season, airing in October instead.
A new visual for the upcoming Lupin III TV anime series was also revealed earlier: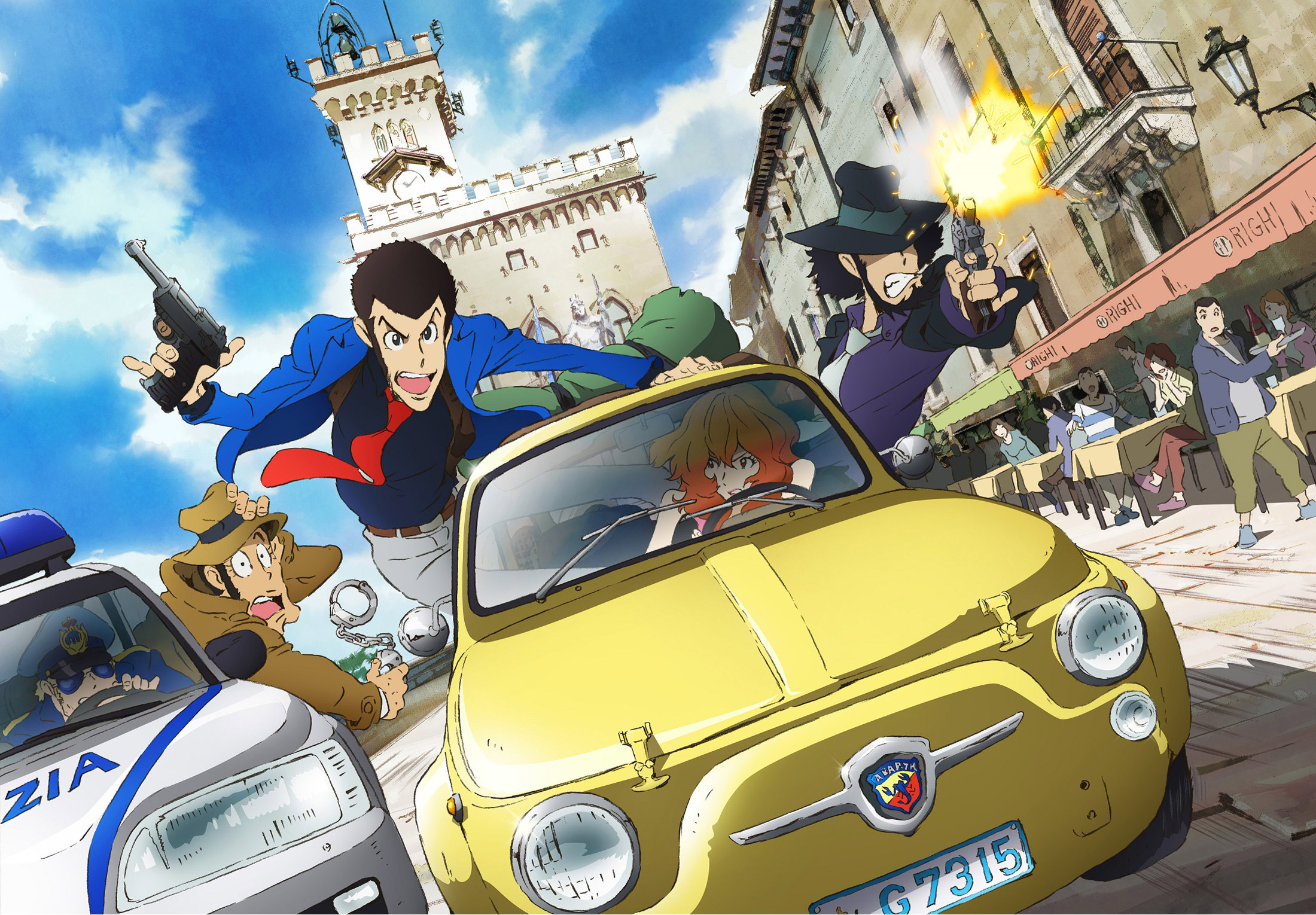 The new upcoming Lupin III anime will be set in Italy and San Marino and will star Lupin back in the main role. Franchise and manga creator, Monkey Punch, has commented on the news stating that he is very excited for the upcoming animation and is looking forward to Lupin's next adventure.
The anime's staff that will produce the series was also revealed and are as follows:
The official website for the upcoming anime has launched, and with it some messages from the staff of the anime. Tomonaga, the Chief Director, mentions that the audience for the original Lupin III anime that aired 40 years ago had a major impact on his generation. It was radically different to previous anime aimed at children and that it is very important to the adult anime fans of today. Tomonaga wants to recreate the amazement that his generation experienced that current anime fans have not. He wants to produce an exciting anime that is realistic yet sprinkled with fantastic elements with  hard-boiled yet comical, cool yet tongue-in-cheek elements.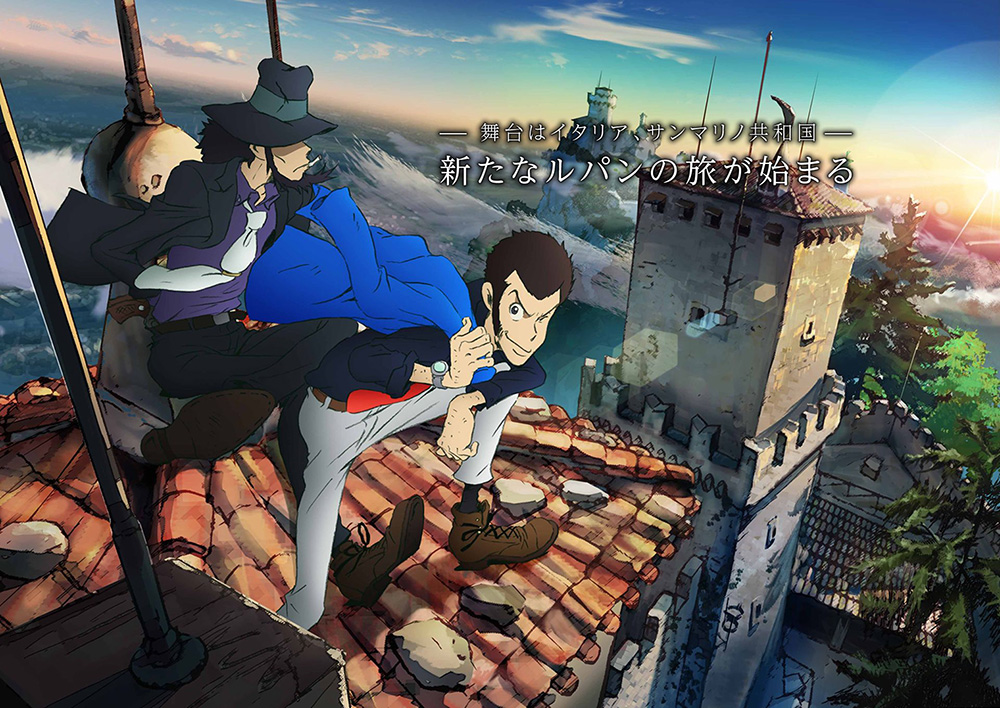 Lupin III (Lupin the Third) is a manga created by Monkey Punch back in 1967. The original series began serialization from 1967 to 1969 in Futabasha's Weekly Manga Action magazine for a total of 14 compiled volumes. A sequel manga titled Lupin III: The New Adventures was published from 1977 rill 1981 in the same magazine for a total of 21 volumes. The series received an anime adaptation in 1971 from TMS Entertainment (Detective Conan, Yowamushi Pedal) as Lupin IIIPart I, which was soon followed by Lupin III Part II and Lupin III Part III in 1977 and 1985 respectively. Since its release, the series has exploded in popularity in Japan and the rest of the world. The series has influenced many manga artists, anime directors and writers, and even gave Hayao Miyazaki, of Studio Ghibli fame, his debut directing role for Lupin III: The Castle of Cagliostro. Since the 1985 anime, numerous spin-off films, OVAs, specials and video games have been made.
Here is a synopsis of the original series:
Arsene Lupin III is the grandson of the master thief Arsene Lupin. With his cohorts Daisuke Jigen and Goemon Ishikawa XIII and his love interest Fujiko Mine, he pulls off the greatest heists of all time while always escaping the grasp of Inspector Koichi Zenigata.
You can visit the anime's website here: http://lupin-new-season.jp/
And follow the Tumblr: http://lupinnewseason.tumblr.com/