The official Twitter account for Satou Tsutomu's Mahouka Koukou no Rettousei (The Irregular at Magic High School) light-novel has announced that volume 19 will announcement something big for the series. The volume is scheduled to release on March 10, 2016.
[お知らせ]電撃文庫の三木です。来る3/10に電撃文庫『魔法科高校の劣等生』最新第19巻発売です! 七賢人の一人、グ・ジーを巡るUSNA軍との攻防が決着、師族会議編<下>をお楽しみに。さらにオビで重大発表あります!#mahouka https://t.co/glb3aYbYcZ

— 電撃文庫『魔法科高校の劣等生』 (@dengeki_mahouka) March 7, 2016
Visual: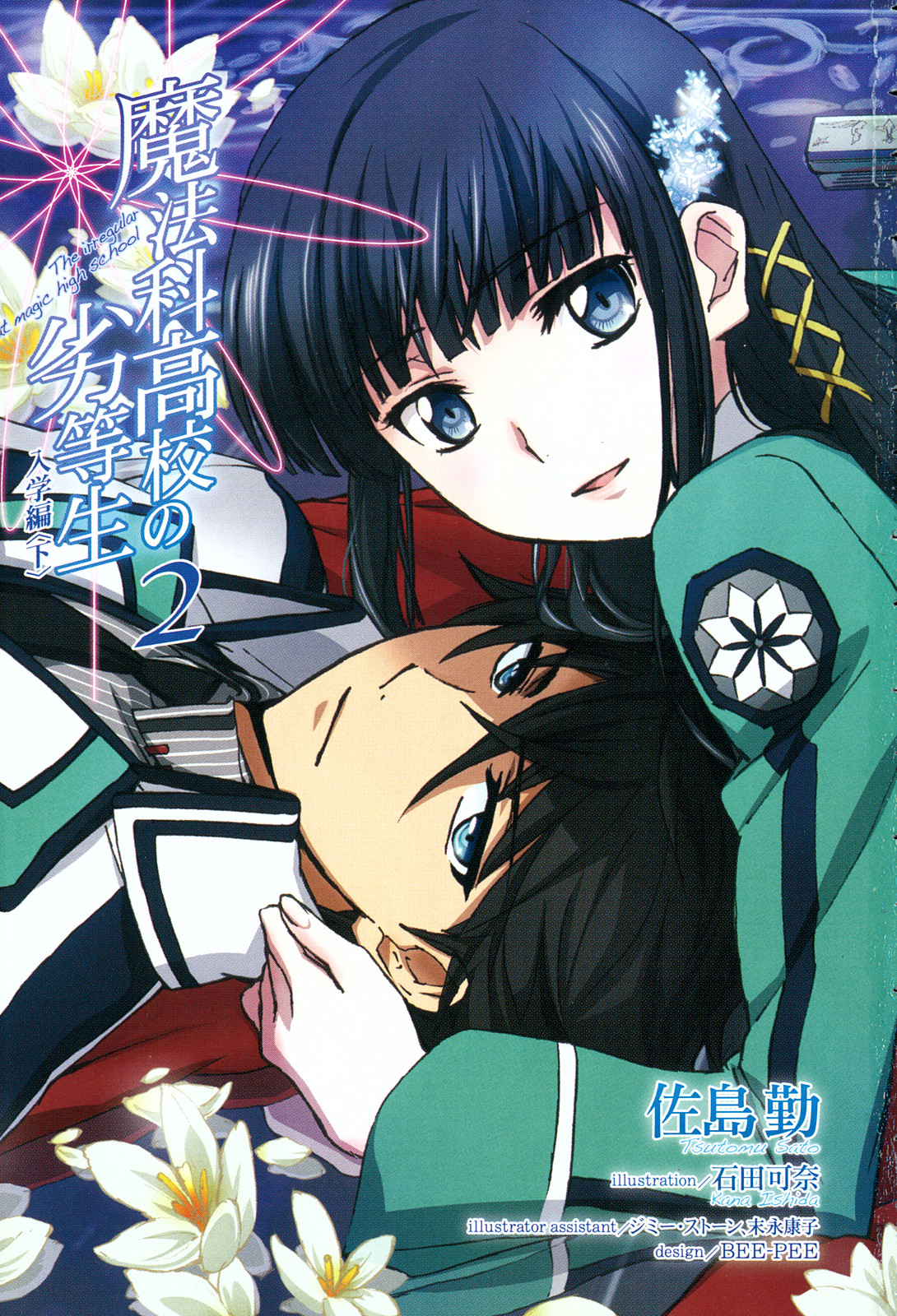 Mahouka Koukou no Rettousei is a Japanese light novel series written by Tsutomu Sato, with illustrations by Kana Ishida. ASCII Media Works has published 14 novels under their Dengeki Bunko imprint since July 2011. There have been five manga adaptations published by ASCII Media Works and Square Enix. An anime television series adaptation by Madhouse began airing April 5, 2014. A mobile game titled Mahouka Koukou no Rettousei: School Magicus Battle and a PlayStation Vita game titled Mahouka Koukou no Rettousei: Out of Order by Namco Bandai Games were both announced at Dengeki Game Festival 2014 on March 16, 2014.
Mahouka Koukou no Rettousei synopsis from Haruhichan:
Magic—A century has passed since this concept has been recognized as a formal technology instead of the product of the occult or folklore.

The season is spring and it is time for a brand new school year.
At the National Magic University First Affiliate High School, A.K.A Magic High School, students are divided into two distinct groups according to their academic performances. The "Bloom," who demonstrate the highest grades and are enrolled in the "First Course," and the "Weed," who have a poor academic record and are enrolled in the "Second Course."

This spring, a very peculiar brother and sister enroll as new students.

The brother is an under achiever with some deficiencies and enrolls as a "Weed," while his younger sister is an honor student, who enrolls as a "Bloom."

The brother, with a somewhat philosophical expression, and the younger sister who holds feelings a little stronger than sibling love for him…

Ever since these two have entered through the gates of this prestigious school, the calm campus was beginning to change…