The upcoming October issue of Kodansha's Afternoon magazine is announcing on Monday that Riichi Ueshiba's Nazo no Kanojo X (Mysterious Girlfriend X) manga will end in the next issue with 92 chapters total. The final chapter will be released on September 25th.

The series was previously adapted into a TV anime in Spring 2012 with a total of 13 episodes and an OVA episode was later bundled with the manga's ninth volume. Volume 11 of the series was published last February.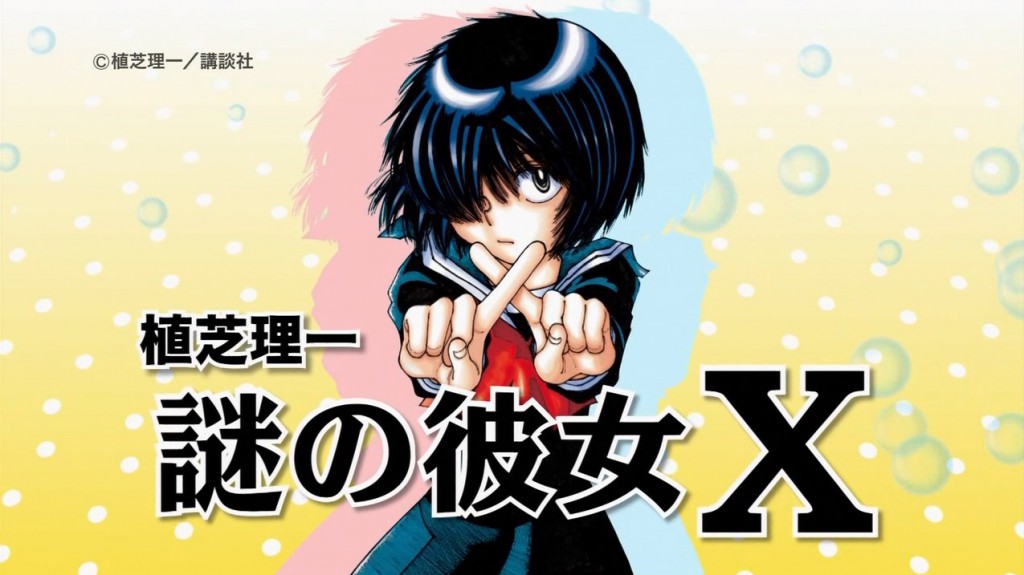 Nazo no Kanojo X synopsis from Haruhichan:
When the oddly peculiar Mikoto Urabe transfers into Akira Tsubaki's class, he finds that life has thrown him the weirdest curve ball ever. Because while Urabe may be an anti-social loner who sleeps on her desk, carries a pair of scissors in her underwear and breaks out in sudden fits of insane laughter, there's something about her that Tsubaki just can't quite put his finger on. Until he accidentally puts his finger in it, and suddenly the phrase "sharing spit with a girl" takes on an entirely new meaning! Before he can wipe her drool off his face, Tsubaki is mysteriously addicted to Urabe, which isn't half as strange as the fact that she not only finds this normal, but already seems to have plans for her new drooling boyfriend.
Source: MAL