With the latest Naruto movie recently premiering in Japanese theaters last December, the official twitter account for the Naruto the Movie: The Last has revealed that it generated the most revenue out of all the Naruto movie franchise.
「THE LAST ーNARUTO THE MOVIEー」は2014年12月末にシリーズ最高興収を突破!記録更新中!ご鑑賞頂きありがとうございます。この3連休も全国で公開中。公開劇場はHPをチェックして下さい。テレビ東京HIRO http://t.co/fnEIrGm1xz

— アニメ BORUTO-ボルト-【公式】 (@NARUTOtoBORUTO) January 8, 2015
The movie first debuted in 266 theaters across Japan on December 6th and managed to gross over ¥1.75 billion (¥1,753,112,500) by the end of December, greatly surpassing the revenue of Road to Ninja: Naruto the Movie which premiered in 2012 and generated ¥1.48 billion.
Naruto the Movie: The Last visual: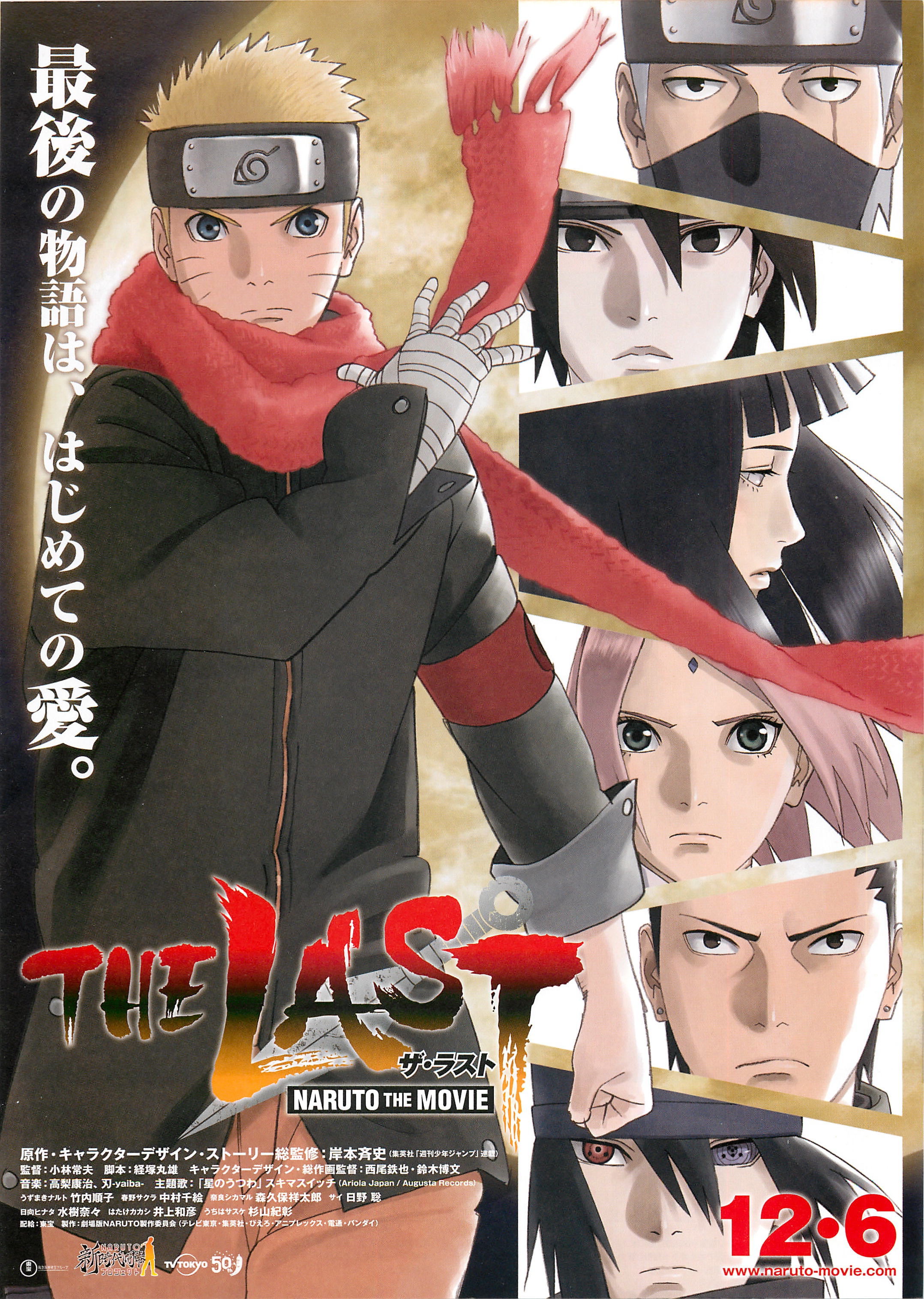 Naruto is an original manga series created by Masashi Kishimoto. The manga began in 1999 in Shueisha's Weekly Shonen Jump magazine, where to date a total of 69 volumes have released. Since its debut the manga has sold over 130 million copies in Japan alone. The series has also received two TV anime series adaptation, covering the manga's two parts: Naruto and Naruto Shippuden in 2002 and 2007 respectively. Both series were produced by Studio Pierrot. Additionally, a total of 9 anime films have released to date and numerous OVAs and specials. A light novel spin-off was produced by Masatoshi Kusakabe and released in 2002, and a spinoff manga, titled Rock Lee no Seishun Full-Power Ninden, began publishing in 2010 from Kenji Taira and was adapted into an anime in 2012. Today, the franchise is one of Japan's most renowned and one of the most popular anime/manga series outside of Japan.
Here is a synopsis of the original series:
Naruto Uzumaki, a hyperactive and knuckle-headed ninja, lives in Konohagakure, the Hidden Leaf village. Moments prior to his birth, a huge demon known as the Kyuubi, the Nine-tailed Fox, attacked Konohagakure and wreaked havoc. In order to put an end to the Kyuubi's rampage, the leader of the village, the 4th Hokage, sacrificed his life and sealed the monstrous beast inside the newborn Naruto.

Shunned because of the presence of the Kyuubi inside him, Naruto struggles to find his place in the village. He strives to become the Hokage of Konohagakure, and he meets many friends and foes along the way.